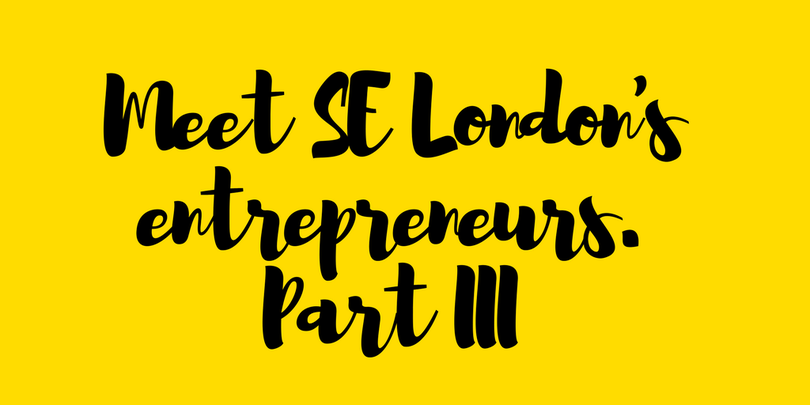 Here we are again! It's still January, and I am already on my third local entrepreneurs story. And with so many more on the way too!
But this post is not about them. This one is about Sarah Gilfillan and her business.
I met Sarah a few weeks ago, and as soon as she introduced herself to our group I was intrigued. Luckily, she sat far away enough for me to be able to stare at her without freaking her out too much (sorry Sarah).
I was drawn to this quiet, understatedly stylish woman, and although fashion has consistently eluded me throughout the years, I am hugely respectful of those who can master it successfully. More importantly, I thought she was very smart in her business choice, and immediately wanted to find out more. And now that I have, it's your turn.
SE London, come meet..
Satoria Lab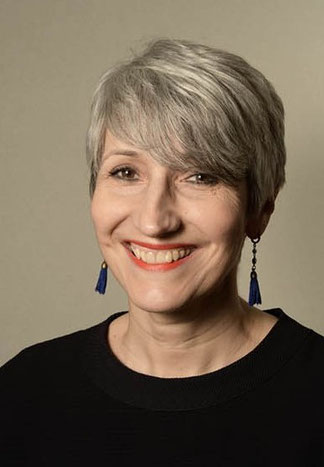 Sartoria Lab is a personal styling & shopping consultancy for men who want to look good but don't have the time, inclination or knowledge to do it themselves.
I work with clients on a one-to-one basis doing Personal Colour & Style Consultations, Wardrobe Edits and Personal Shopping trips to help them update, upgrade or simply just tweak their appearance.
The area I'm most frequently asked about is "smart/casual" which covers a wide variety of clothing choices, so can be easy to get wrong. I help clients achieve this look by introducing them to new styles and shops they may not have considered before and putting together outfits for them.
I have Gift Vouchers available for all my services which wives frequently buy for their husbands as an unusual gift for a "significant" birthday or just because they know their husband would really appreciate a helping hand with his wardrobe.
What do you love most about the business?
I love being able to help people. It's super satisfying when a client says they would never have thought about putting an outfit together the way I have or chosen a certain item of clothing but they love it! When I receive amazing feedback from clients telling me it's changed the way they feel or act and how they've received compliments on what they're wearing, it makes me feel like I have the best job in the world!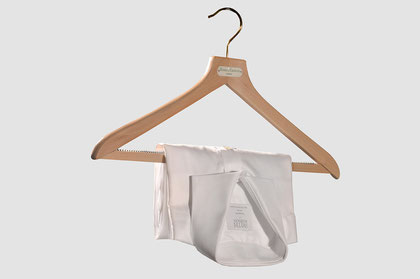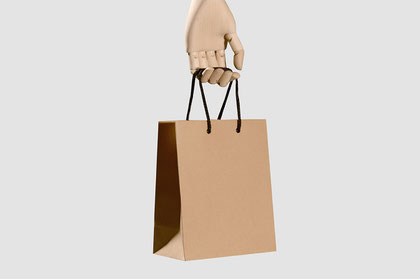 What's next for 2018?
I'm currently looking at ways of expanding my business to include other services to help even more people. That will include building how I can work online with clients and support existing clients in between personal styling or shopping sessions.
Favourite things to do/places to go in South East London?
There are lots of great independent shops locally which give East Dulwich it's character. I particularly like Iris for a bit of rare shopping for myself (!), Postmark where I always find the perfect birthday card, Really Maria for some excellent trimmings, and Ed which is super handy for gift buying.
On Sundays, my perfect day would be going for brunch with friends at the Blue Mountain cafe, a stroll in Peckham Rye or Dulwich Park, and then catching a film at the East Dulwich Picturehouse.
---
I love what Sarah is doing, and can see a genuine need for her services as well as the benefits that they can bring.
The only other person that is worse than me when it comes to fashion is my husband, so it's no wonder I immediately wanted Sarah to be my best friend when we met. Even if she agreed to take him on (it would possibly be the challenge of a lifetime), getting him to agree would be virtually impossible, but I am still hopeful that one day he might conceed.
For now, whether you think your husband/brother/friend/cousin/father can benefit from personal styling or shopping then get in touch.
And in case you are a bloke and you are thinking you might give it a go, then do it! Sarah really is lovely — just check out all those glowing testimonials!
Happy buying.
---
Meet (some of) SE London's Entreupreneurs is a blog series I am writing to celebrate the small businesses in the area as well as help promote them. If you know of a small business I should be talking to, then feel free get in touch.