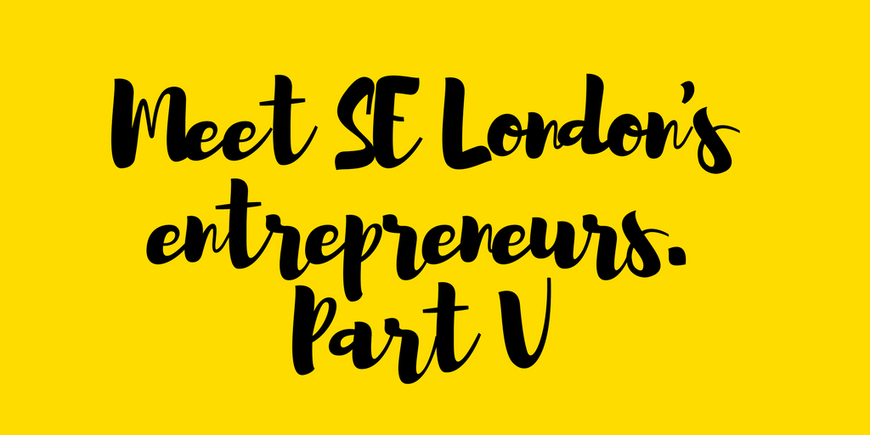 Here we are again. Me, shedding light on yet another fantastic new local business, and you, reading all about it — a match made in heaven.
And this time, I am featuring a husband and wife team that have recently opened up shop in Catford.
Now, any South Londoner worth their salt will know that Catford is currently going through its very own transformation. The formula is a familiar one: bigger and less expensive houses bring in new families whilst more cost effective leases make businessess and entrepreneurs take note. Throw in a strong local art scene and a solid community with an active social media presence and you got yourself the best kind of platform for some serious change — those clever cats.
And even if these things are a little (or a lot) more complicated than I have made it sound, there is no denying Catford is evolving and I for one am enjoying watching its development.
So without further ado, grab yourself a beer and let me introduce you to the winner of the #CatfordCrush competition and one of the reasons Catford is going places…
Bottle Bar and Shop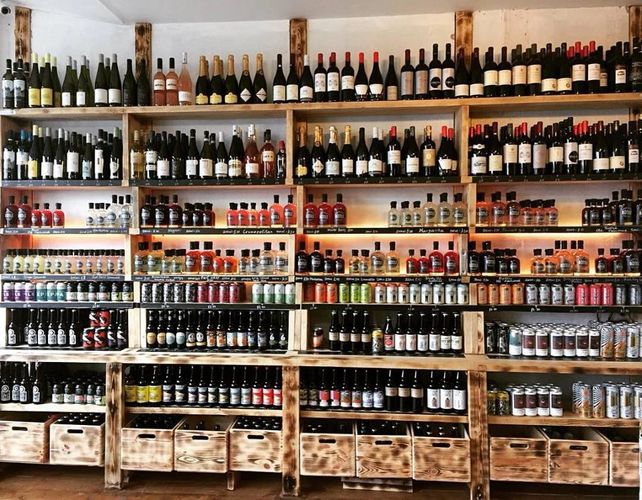 For those who don't know, what is Bottle Bar and Shop?
Bottle Bar and Shop specialises in handmade bottled cocktails and infusions which you can enjoy at the bar or take home with you. We also have a fantastic selection of wine and craft beer.
It's somewhere you can come and have a drink and some light snacks with friends but also somewhere you can get great gifts from and pick up a a little treat for yourself! And the good news is you'll soon be able to order our bottles online!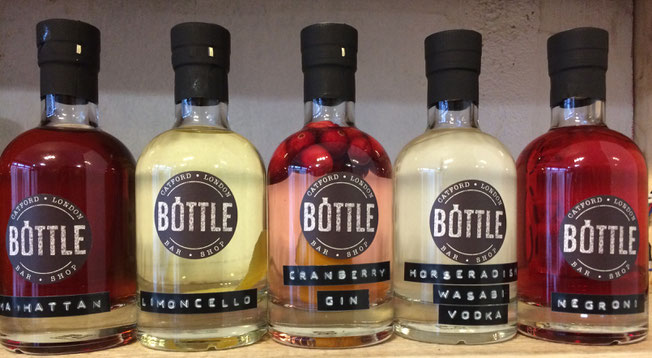 Why bottled cocktails?
There are two aspects to what we wanted to achieve with Bottle Bar and Shop:
The first was to create a bar where you can enjoy reasonably priced, delicious and hand made bottled cocktails.
The second was to have a shop where our cocktails could be easily purchased and enjoyed at home, in the same way you can buy excellent craft beer or wine.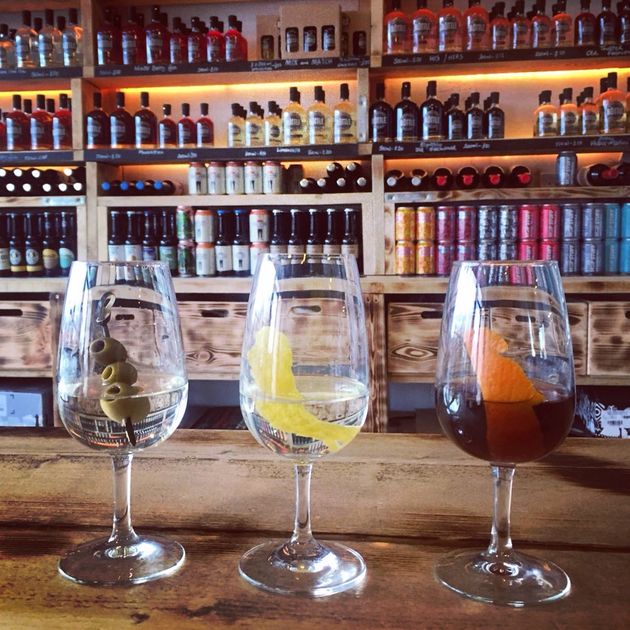 Who is it for?
Well, it's for anyone who is of drinking age really! Our drinks menu focuses on classic cocktails and lovely infusions but we also have delicious wine and a fantastic selection of craft beer (mainly from local breweries). So we hope to cater for all, well most, at least!
What do you love most about the business?
Definitely being able to do what we love and are passionate about! Xhulio is the mixologist and could talk to you for hours about cocktails! And I am behind the scenes, handling the communications between picking our eldest boy up from school and taking our youngest to playgroups etc. The common ground here is definitely people! We love sharing our passion and talking to you all.
And we wouldn't still be feeling so upbeat and excited about our business if it weren't for the immense support (on social media and in person) that we have had. The community in Catford truly is amazing, thank you!!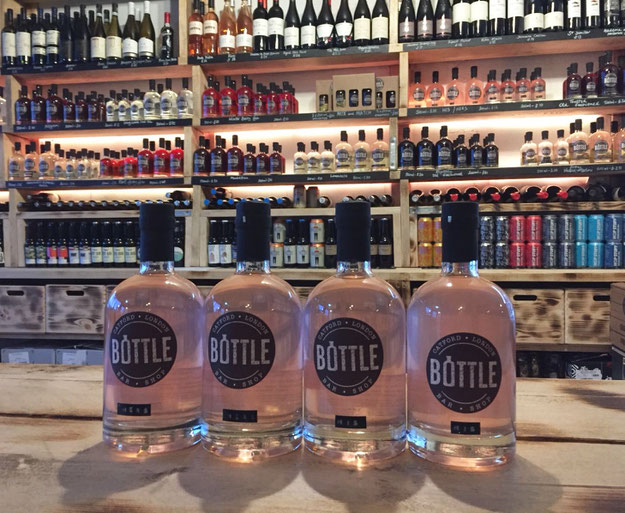 What's next for 2018?
Making our bottles cocktails available to purchase online! And make more people aware that we exist! ;) And finally, remembering to be grateful and enjoy what we have.
Favourite things to do/places to go in South East London?
If we're out with the boys, we love going to Manor House Gardens or Beckenham Place Park for a breath of fresh air. And a day out might be at the brilliant Horniman museum or enjoying what the area has to offer seasonally, like trying different kinds of food at the Model Market. You can't beat the delicious home made cakes from Good Food and where would we be without our canteen, Fayrooz?!
If it's just the two of us (a rare thing!), we would definitely go to Sparrow again.
We're still dreaming about THAT risotto!
---
I absolutely loved visiting the Bottle Bar Shop. There was so much to choose from! We spent a while picking our bottled cocktails, and finally decided on a Negroni and Dirty Vodka Martini, which were both smooth and very easy to drink!(you have been warned). We also went for some truly delicious red wine — which we will be definitely buying again!
Xhulio was a great host throughout, both knowledgeable and passionate about the business. There was a really grown up atmosphere about the place, and even though we took our kids — and we weren't the only ones — we didn't feel out of place (it was early afternoon before anyone asks!)
I can't wait to visit again, and myself and my husband are already booked in for their first ever wine tasting workshop on March 6th, which you might still be able to get tickets for.
Maybe I'll see you there?