If this is your first time checking out this blog, then get ready to meet some pretty awesome local entrepreneurs...
Like Danny, the founder of Nutty's Children's Parties. A few years back Danny and I sent our kids to the same local pre-school, but we didn't really know each other. Our paths only crossed when I was given the task to hire a children's entertainer for the pre-school's annual Summer BBQ Party. These can often be hit and miss, and as it was a ticketed event, there was some pressure to get it right.
Danny came to the rescue and the rest as they say, is history. We hired them back the following year, and once again the outcome was the same. So far, I have used them three times. The last one was at my son's six birthday party, and the level of attention and care given to him on the day made such a difference!
What I love about his approach, is how his entertainers are able to create entire worlds and adventures out of practically nothing (there are no numerous props, bubble machines, or flashing lights). How they engage large groups of children and make them an important part of the way they tell their story. Their expertise lies in bringing children into their world and keeping them there.
A true lesson in creativity, and a joy to watch. He comes highly recommended.
Nutty's Children's Parties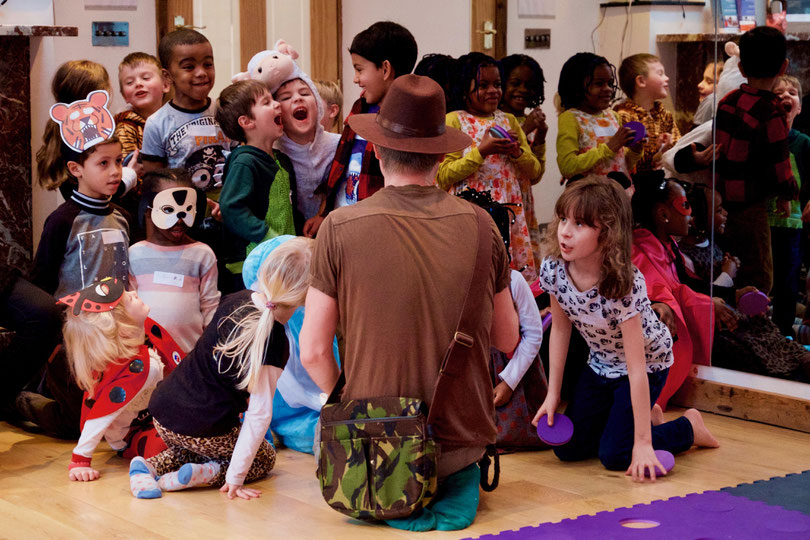 Tell us a bit about Nutty's Children's Parties
Nutty's Children's Parties is a dynamic, exciting and fun-packed kids entertainment company. We offer lots of different types of parties: Adventure Parties (where we have several original characters, like Pirate Dan, for example, that often involve games, storytelling, singing and a treasure hunt of sorts), Drama Workshop Parties, Discos, Classic Party Games, Dance Parties, Creative Arts and Crafts and Football Parties. We also offer regular holiday camps in West Norwood and Streatham.
Who is it for and how did it come about?
Our parties are aimed at kids aged 3–11. If your child likes to talk about that cheeky dinosaur lurking in the garden, or how he or she is intending to build their own rocket to fly to Jupiter, then they are the right child for a Nutty's party! Basically, getting the kids to let their imaginations run riot is one of our main objectives. Also, a lot of what we do is highly physical and energised so kids that have boundless energy too.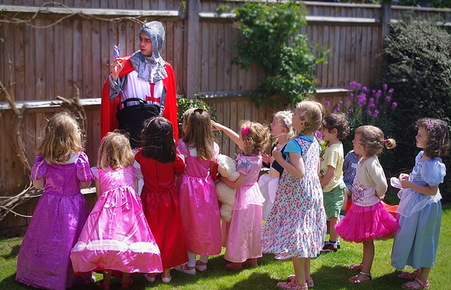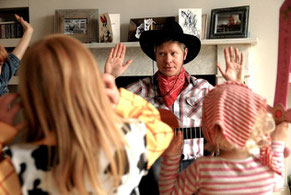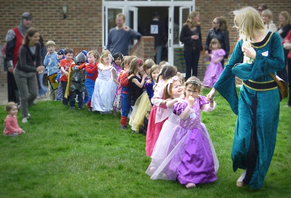 What do you love most about the business?
I love so much about running my own business. Having complete control of what I do I guess is the main thing: being able to work at home, check my emails on the go, choosing the jobs I do, working with lots of different people and being constantly creative- that to me is ultimately the most important and gratifying.
What is the biggest lesson you have learned since starting the business?
The biggest lesson I have learned is to accept that everyone I work with- my team and our clients- are different. When I first started Nutty's nearly 12 years ago, I assumed I could apply what I do easily to everyone I'm working with. Some clients, for example, really 'get' what we do and others don't, so I have to do more spoon-feeding at times when it comes to explaining what we offer in the enquiry stage. At first I found this annoying and time consuming, but I appreciate that not all of what we do is as graspable as I imagine. A lot of people still assume entertainment companies just offer clowns and magicians and we are so far away from that world that I appreciate that I need to be patient in explaining what we do.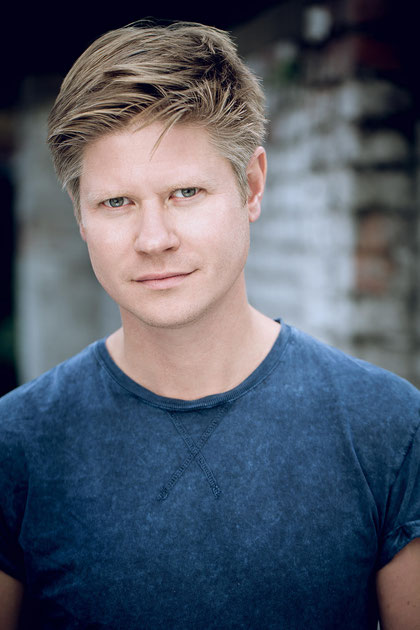 What's next for 2018?
This year we have an exciting collaboration with Early Bloomers based in East Dulwich, a nursery that also offers wraparound care during the holidays for primary school children, and we will be running regular drama sessions with them. This will be an extension of what we offer with our holiday camps.
I was approached out of the blue and I'm really flattered to be asked and can't wait to get stuck in when we start this Easter. I'm also very excited to start another venture to add to the many things I do (I'm also an actor, voice over artist, DJ and dad of two!)- being the resident director of Peppa Pig Live in the U.S! (I will be basically direct most of each re-cast of an existing show 1–2 times a year from April) I've done some directing already and I direct all of my team for all the themes we do so I feel like this is a natural creative progression. I'm also really excited to be going to L.A to work 1–2 times a year from now on and get bit of much needed sun!
Favourite things to do/places to go in South East London?
I love my local neighbourhood in West Norwood. We have two great pubs for eating and drinking: The Great Northwood and Knowles of Norwood. I really like Otter Trading (coffee shop) where I often have meetings and I absolutely love my local green space, Streatham Common, where I often go running and take my wife and kids for a muddy walk on a Sunday morning before lunch. It feels quite wild in parts, especially the wooded area, and there is The Rookery which is like a little haven for South East London. There's a sundial, wishing well, wonderful plants and flowers and a pretty stream with goldfish!