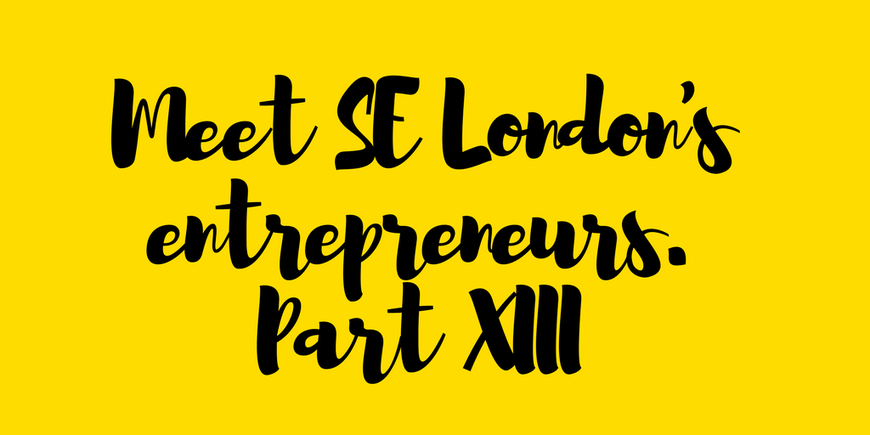 After I featured Nikki the founder of Haven't Stopped Dancing Yet in this blog series, I received an email from her about another local entrepreneur I should know about. She then introduced me to Sarah, who was not only one of her fabulous HSDY dancers, but also a mum who sold vintage clothes under the trade name 'Boo to a Goose'.
And I loved hearing Sarah's story.
It's the old classic of someone taking a chance on something they are passionate about. Of sticking their neck out, of trusting their instincts and of it paying off. Fast forward 10 years, and Boo to a Goose is celebrating its 10th anniversary with a party at the Old Camberwell Library on 9th June (tickets are on sale now).
This all might sound straight forward, but it really takes a lot of guts to do — especially when part of running your business means opening your house up to strangers.
I haven't met Sarah personally yet, but when we do, I know I will like her. On paper, she reminds me a little of Nikki, honest, full of guts, and with a love for detail — no wonder they have found a way to work together (Disco & Vintage is a match made in heaven after all).
So here is to the Vintage lovers, and all of you ballsy entrepreneurs out there that keep the dream alive. Happy Birthday…
Boo to a Goose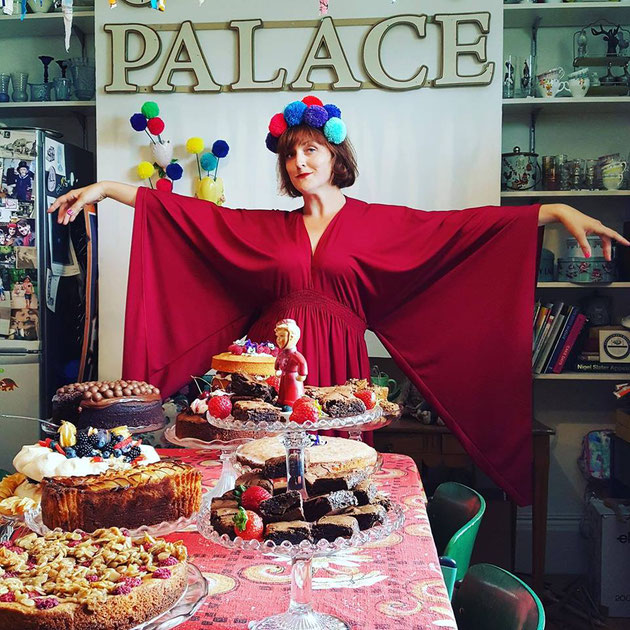 Tell us a bit about Boo to a Goose. Why Vintage?
I have been buying second hand and vintage clothing since I was 7. I'd head off to the local jumble sale with a £1 and come back with a bin bag of 60's baby doll nighties (much to my mother's horror). At the age of 40 nothing has changed, I love the element of treasure hunting…. finding something fabulous that no one else has and most importantly having fun with clothes.
Ten years ago, I made a silly bid on a huge box of vintage gloves from America. When they arrived, I thought…I'd better do something with these….and Boo to a Goose was born. My first night took place at the Boys Club in Dalston. There were drinks, dancing, a vintage fashion show and my first vintage boutique.
When I moved to Crystal Palace I became a mum for the first time. Organising a big night in North London became less practical so I decided to open up my home and have an Open House, setting up my Facebook events page. Anyone is welcome, but I make sure each guest gets a proper old-fashioned invitation in the post. I bake a huge table of homemade cakes, my manservant, Mr Pip The Right Honorable Boo Consort (otherwise known as my husband), serves drinks, and everyone gets to try on my vintage wares.
I had no idea how it would work, but I had roughly 40 women attend the first one and the atmosphere was fantastic. I found that strangers were helping each other pick outfits and making friends. Since then I have held 17 Open Houses and each time they are different. I love it!
Who is it for?
Everyone. I think women of any age should have fun and feel confident in the way they dress. It's not about dressing like someone else it's about what makes you happy. Be it jeans and a t shirt or a cocktail dress and a feathered headdress.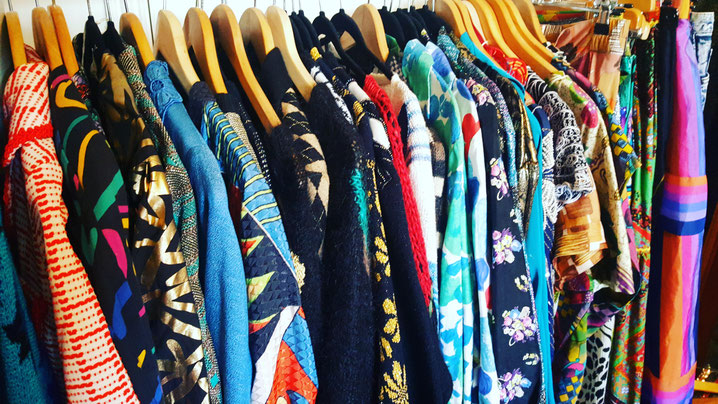 What do you love most about the business?
The treasure hunting, meeting new people and helping people to feel more confident in what they wear.
What is the biggest lesson you have learned since starting the business?
Not everyone shares my dress sense…and that is a good thing.
What is next for 2018?
2018 is a big year for Boo to a Goose. I am celebrating my 10 year birthday. To mark the auspicious occasion, I am hosting Boo's Big Birthday Bootenanny in The Old Library Camberwell. You can expect a big night out; drinking, dancing, a vintage fashion show, DJ's, best outfit competition & of course Boo's Boutique for fabulous shopping.
Later in the year I shall be opening my home for two more open house events, my late Summer Sizzler and of course My Festive Ding Dong.
Favourite things to do/places to go in South East London
I live in Crystal Palace and you can't beat a walk to see the Victorian dinosaurs in Crystal Palace park. For fabulous vintage treats I love Mabel's Five and Dime in Sydenham. Great stock, great prices, and for a drink I love sitting downstairs in Beer Rebellion, opposite Gipsy Hill train station it's just like a 50's living room.
---
To celebrate 10 years of fabulous frocks and even more fabulous women Boo to a Goose will be hosting a Big Birthday Bootenanny . With Vintage fashion, catwalk, dancing and a best dressed competition. Tickets are available now so be there or be somewhere…….not quite as fabulous.