It's official. There are 100s of things to do with your family in SE London.
Really. Trust me.
And I hope to tell you about lots of them — or at least about the ones I know of. But this post is a little more personal. This one is about the places that I leaned on when I was too tired to think, too exhausted to try something new or just a little too hung over to cope with other people's kids.
The places I kept going back to again and again, because they gave me a little breather when I needed it the most. These places are important, and you should keep them close.
So here are mine;
The ruins in Dulwich Park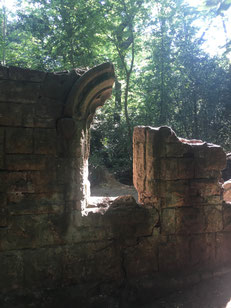 There are many reasons to love Dulwich Woods, and I guess it's no surprise it's top of my list. Saying that, my go-to place is not the woods itself, but the ruins inside it.
The ruins in Dulwich woods are actually the remains of a 'lavish Victorian garden feature, built around 1874' (yup. I Googled it). But they might as well be the remains of the lost castle of Camelot as far as kids are concerned.
There is a real sense of wonder around it, and the act of discovering it for the first time can be pretty magical. These ruins still fill my children's imagination with games, stories, and epic battles capable of turning the foulest of moods into acceptable behaviour — even if just for a little while.
So go find it, sit back (on a log) and let the kids make it their own (sensible footwear is a must).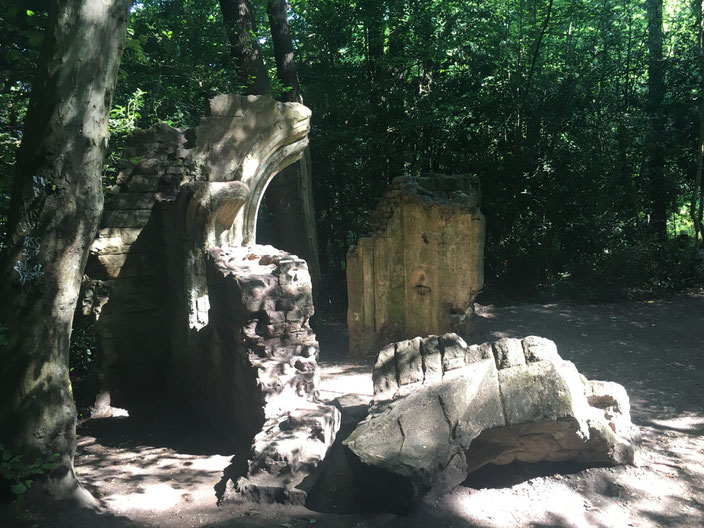 The Wildlife Gardens in Marsden Road
I found out about this one by chance. Small, but perfectly formed this wildlife heaven is slap bang in the middle of a residential area. So well hidden that I drove pass its gates many times before realising my mistake.
There are lots of mini-habitats to discover, including ponds, a wildflower meadow and a stag beetle sanctuary. There are a number of picnic areas (with tables and chairs) as well as a visitor centre that you can also hire for children's parties. Inside you will find trays and nets you can use to go pond dipping, as well as some other suggested kids activities.
If you have any questions, grab a Wild Life Trust staff member — they are full of interesting facts about bugs, plants, and nature in general, and their enthusiasm is catchy.
The Nunhead Cemetary
This 52-acre Victorian Cemetery is visited by dog walkers, joggers, history enthusiasts and families throughout the year. It's full of wonderful monuments, gothic headstones, wild trees and overgrown pathways.
A great place for children to run free and learn a little about the lives of people that lived in 'the olden days.'
Peaceful, quiet, and humbling.