SE London. I'm a fan. Can you tell?
But now and again I still wobble about living in the city with kids, and that is when I lose sight of all the good stuff the area has to offer.
This time, rather than write a new 'Pros' list, I decided to ask other SE Londoners what they liked about it the most — their hidden gems, their best kept secrets or just simply their favourite spots in the area. I asked friends, neighbours, parents and teachers.  And as I got their feedback two things happened:
1. I had a lot to add to my 'Pros' list.
2. I realised what I knew about the area wasn't close to being enough.
More importantly, I felt lucky again — to be living in such a diverse place, and to know there is still plenty to discover.
Because that is what I am going to (try) to do — explore some of the places I haven't been to, or heard of.
So if you haven't shared your favourite place, please do!
I will be running with the #sesussed throughout the summer, asking nominees to share their love for the area, so let me know about yours and I can go and suss it out myself (see what I did there?).
You can do it on Twitter, Instagram or Facebook — just make sure you use the #sesussed.
But in the meantime, here they are, some of SE London's best places, voted by the locals themselves.
In no particular order;
1. The Blythe Hill Tavern — Forest Hill
2. La Pizzeria Authentic — Catford
3. Phoenix Café — Stanstead Rd
4. Saigon Foods Vietnamese Café — Catford Broadway
6. Rivoli Ballroom — Crofton Park
7. Ladywell Fields — Ladywell
8. Proud Sow Butchers — Crofton Park
9. Sapporo Ichiban — Catford
10. Arlo & Moe — Crofton Park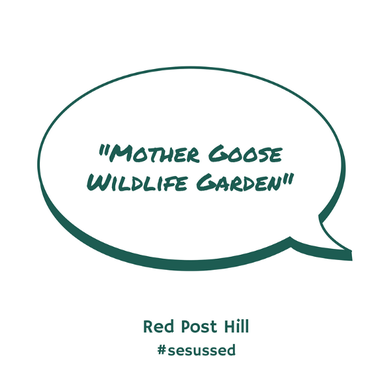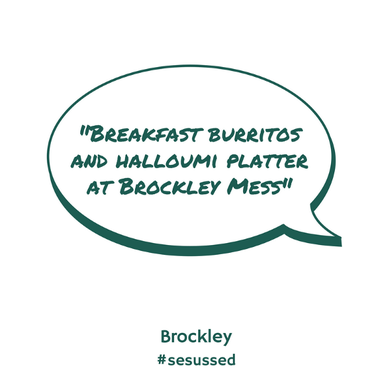 11. Nunhead Gardener — Nunhead
12. The view from One Tree Hill
13. Wavelengths — Deptford
14. Oddono's Ice Cream — East Dulwich
15. Brockley Market — Brockley
16. Bias — Bellenden Rd
17. Battersea Zoo — Battersea
18. Baby Pool at Camberwell Leisure Centre
19. Baby Yoga at Yogarise — Bussey Building
20. Persepolis — Peckham
21. Health Matters — East Dulwich
22. St David's Coffee House — Forest Hill
23. Moloko — Camberwell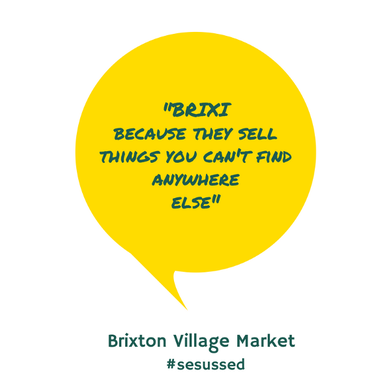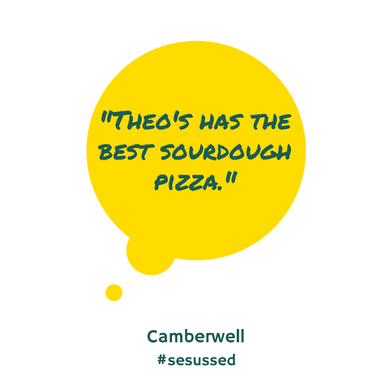 24. Petitou Café — Bellenden Rd
25. Brixton Village Market — Brixton
26. Lewisham Model Market — Lewisham
27. South London Gallery — Peckham
28. Brixi — Brixton Village
29. Salon Restaurant — Brixton
30. Bajan Spice Takeaway — Nunhead
31. Mother Goose Wildlife Garden — Red Post Hill
32. Norris & Knight — Forest Hill
33. Herne Hill Market — Herne Hill
34. Canopy Beer Microbrewery — Herne Hill
35. Dog Kennel Hill Adventure playground
36. Supper Club at The White House Pub — Peckham
37. Frank's Café — Peckham
38. Table Tennis in Peckham Rye — Nr. the skate park
39. Charlton Lido — Shooters Hill
40. Brockley Mess — Brockley
41. Dulwich Woods — Dulwich/Sydenham
42. Malaysian Deli Café — Honor Oak
43. Blythe Hill Fields
44. Bunka — Forest Hill
45. Mama Dough — Honor Oak
46. Brockwell Park BMX Track
47. Ruskin Park — Denmark Hill
48. Blue Mountain Café — East Dulwich
49. 161 Food & Drink — Sydenham
50. The Crust Conductor — Peckham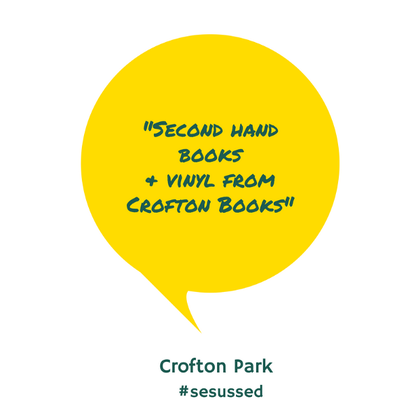 51. Forza Win — Peckham
52. The Herne — Forest Hill
53. Theo's — Camberwell
54. Brockwell Park — Brixton/Herne Hill
55. Ruby's Ice Cream — Peckham
56. Aga's Little Deli — Forest Hill
57. Peckham Rye Park — Peckham
58. Bona Sourdough — Forest Hill
59. Prezzo — Greenwich
60. Surrey Docks Farm — Rotherhithe
61. Nunhead Cemetery — Nunhead
62. Pedlars — Peckham
63. Hisar — East Dulwich
64. Crofton Books — Crofton Park
65. Dulwich Park — Dulwich
66. Lovely House — Bellenden
67. Hisar — East Dulwich
68. Maryon WIlson Park — Greenwich
69. Material Gallery — Nunhead
70. The garden at Dulwich Picture Gallery — East Dulwich
71. The Horniman Museum — Forest Hill
---