Welcome to the SE London art scene.
Ok, so it's a terrible pun, but the point I am making is a good one. Whether you want to appreciate art traditionally or not, South East London delivers.
For starters, we have the Dulwich Picture Gallery. Founded in 1811, it's the world's first purpose-built public art gallery, housing works from Thomas Gainsborough, Nicolas Poussin, Guido Reni and Rembrandt amongst many others.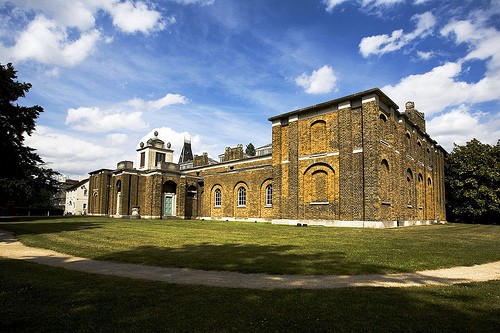 You can look at its permanent collection for free, or visit one of the many exhibitions they put on throughout the year. The gallery is also committed to families, encouraging children to draw or sketch (they provide paper & pens) as they explore the art around them — no touching though.  They have regular family workshops, which can be pricey, so if you don't fancy forking out, just stick with the permanent collection.
If modern art is more your thing, then you can visit the South London Gallery. It has a strong association with the BritArt scene and because it's publicly funded all its exhibitions are free. The SLG also has regular family workshops, most of which are also free, though booking is a must.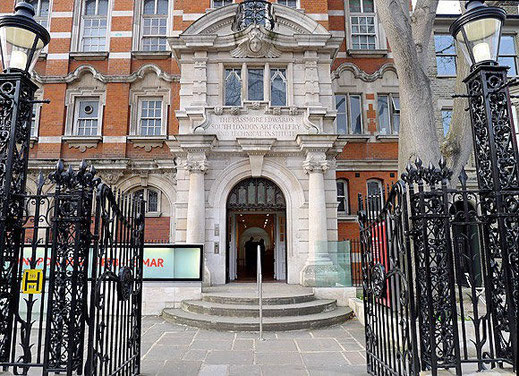 A little further down the road there is contemporary fine art GX Gallery, representing emerging and established artists, with exhibitions and arts fairs throughout the year.
We also have galleries in Deptford (Enclave), Bermondshey (White Cube) Greenwich (Made in Greenwich, the Flood Gallery) Forest Hill (Canvas & Cream), Southwatk Park (CGP) and Eltham College (Gerald Moore Gallery. And these are just the ones I know about!
But as all South London residents know, you don't have to go inside a building to appreciate art. Instead,you can take the family on some of the many art trails in the area.  In 2013, the Picture Gallery commissioned street artists to interpret traditional paintings — Baroque the Streets — and their amazing work can be seen throughout the area.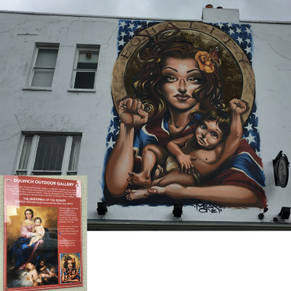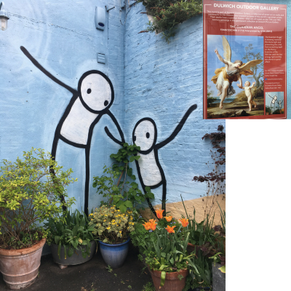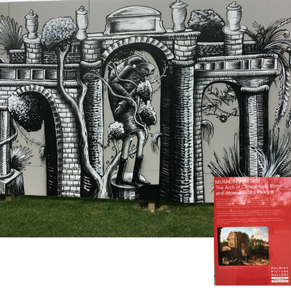 These are a brilliant way to talk to children about a modern take on traditional ideas, or just to introduce art to young minds. The project has grown since its launch with more paintings added over the years.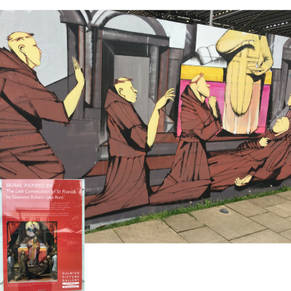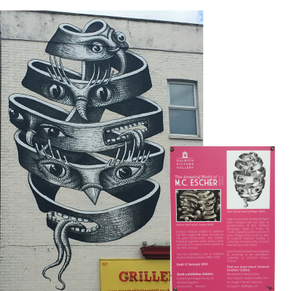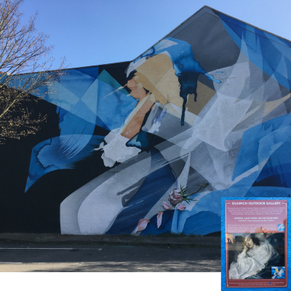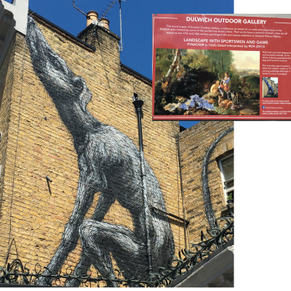 Or better still, try to really take in the view next time you are on a bus, walking home, or just on a local coffee run, and you might spot works from the Artful Dodger, Pangea arts, Lionel Stanhope, Mr Doodle, RUN, Phlegm, Frankie Strand, Ricardo Cavolo, Dscreet, Thierry Noir, David Shillinglaw, Richard Wilson, Supermundane, Derlon Almeida, Otto Schade and Stik.
Here are just some of the ones I have managed to see. Enjoy!