...healthy juices, gluten free treats and more, in SE London.
Forget Costa.
New coffee shops and cafes are opening around SE London all the time. And the thing is, coffee is the least interesting item on the menu!
Gluten free cakes, freshly squeezed juices, vitamin bombs, organic snacks, expresso martinis, almond friands, orange loafs, sourdough ciabbatas, and low fat smoothies are all on offer too.
We are spoilt for choice.
Most of them are on social media, so go find them, follow them, watch them make their dishes, pick their ingredients and share their menus. Take your time and take your pick.
Here are the ones I know about; (but I have a feeling there are many, many more…)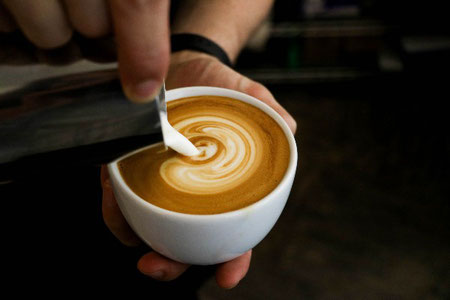 1. Boulangerie Jade, Peckham Rye & East Dulwich (boulangerie_jade)
2. Spike & Earl, Peckham (spikeandearl)
3. Two Spoons, Honor Oak (twospoonslondon)
4. Blackbird Bakery, East Dulwich (blackbirdbakerylondon)
5. Norris & Night, Forest Hill (norrisandknigt)
6. 2 Girls Café, Peckham (2girls_cafe)
7. Blue Mountain Café, East Dulwich (@BlueMoCafe)
8. Rosie's London, Peckham (spoonwithrosie)
9. Brickhouse Bakery, East Dulwich & Peckham (@BrickHouseBread)
10. Old Spike Roastery, Peckham (@OldSpikeRoast)
11. Bluebrick Café, East Dulwich (bluebrickcafe)
12. Gail's, Dulwich Village (@GAILsBakery)
13. My Jamii Café, Honor Oak (@myjamiicafe)
14. French Café Bistro, Forest Hill (@FrenchCafeSE22)
15. Potager, Forest Hill(potagerlondon)
16. 161 Food & Drink, Sydenham (@161Kirk)
17. Arlo & Moe, Brockley (@ArloMoe)
18. Petitou, Peckham (@petitoucafe)
19. Kanella & Co. East Dulwich (@Kanellaandco)
20. Toasted, Dulwich (@toasteddulwich)
21. Canvas & Cream, Forest Hill (@CanvasandCream)
22. Fred's, Brockley (@FredsSe4)
23. The Archie Parker, Forest Hill (@TheArchieParker)
24. Archibalds, Catford (@archibaldscat)
25. Mouse Tail Coffee Stories, Canada Water, Deptford (mousetailcoffee)
26. Good Food Catford (goodfoodcatford)
27. St David Coffee, Catford (stdavidcoffee)
28. Punk Me Up Café, East Dulwich (punkmeupceramicscafe)
29. Aneto Cafe, East Dulwich
30. Broca, Brockley (thebrocacafe)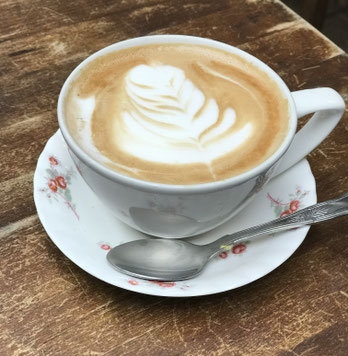 And here some other places you can also grab a great coffee (or a treat), even though you might have gone there for another reason.
The Lido Café, Brockwell (The Lido Cafe)
East Dulwich Picture house, East Dulwich (eastdulwichpicturehouse)
Rye Books, Peckham Rye (@Rye_Books)
Copper Beech Café, Jags Dulwich (@copperBeechCafe)
Dulwich Gallery, Dulwich Village (@DulwichGallery)
The Horniman Museum (Horniman Museum and Gardens)
No doubt I am just scratchingthe surface here. So go ahead and let me know the ones I missed out!