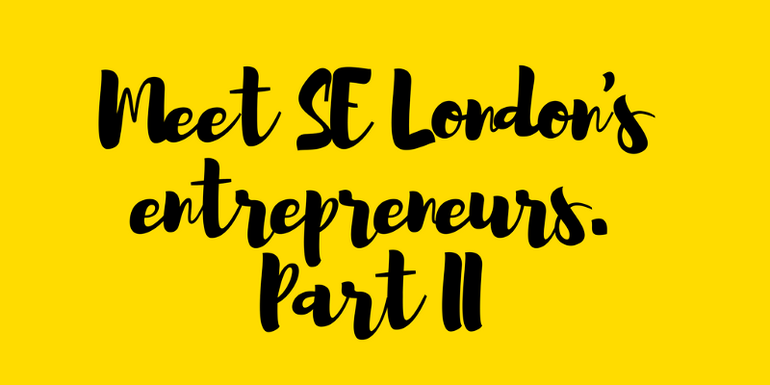 If you are coming back to check who I am featuring next in this blog, then hello again! But if this is your first time — welcome, and get ready to discover some really great entrepreneurs in SE London. If you want to know why I am writing about our local entrepreneurs then check out the first blog in this series.
For now, just sit back and meet
Nena Foster. Food.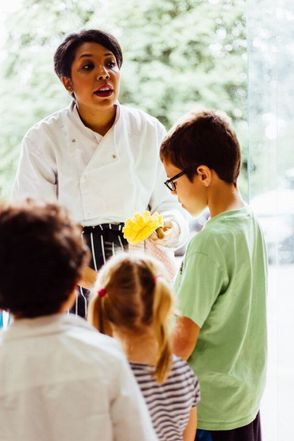 Tell us a bit about 'Nena Foster. Food.'
Food and nutrition have always been a big part of my life as a vegetarian (now pescatarian), and it became even more important once I had children and needed to feed them too. So after spending most of my working life doing very academic, desk-based jobs, I needed something more creative and varied and something that I felt passionate about — and that was food.
I left a career as a public sector consultant and trained as a Natural Chef. I didn't quite know exactly what I wanted to do after my training, but knew that helping families and children to eat better by putting more veg on their plates would be part of it.
So, 'Nena Foster. Food.' was born. I run a veg-based afterschool cookery club for kids aged 5–11, teach fermentation (think sauerkraut, kimchi and kombucha), and cookery classes for mums. I also work with private clients doing a range of lessons focused on specific topics or on the basics of healthy cookery, as well as develop and test recipes for brands, cookbooks and magazines.
I can be occasionally found schlepping around London with my chef kit, cooking on sets for cookbooks, magazines and newspapers like The Guardian where I work regularly with veggie chef of dreams, Anna Jones.
What do you love most about the business?
I absolutely love cooking and I love that I get to do this as work. I love the challenge of learning to cook new things and the reward of feeding peole something that they enjoy. Sometimes I can't quite believe it is work.
And I love teaching, there is just something about passing on knowledege and skills to people that gives me a real buzz. I love that my business is what I make it and I am enjoying working hard to build it.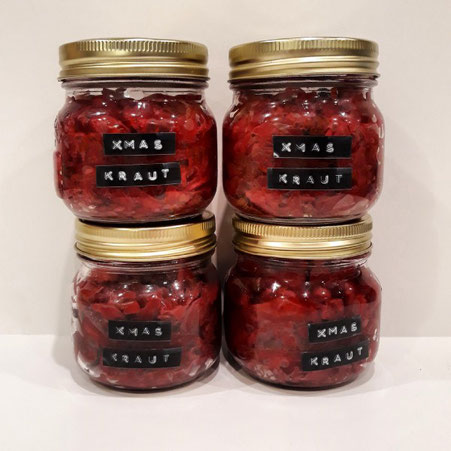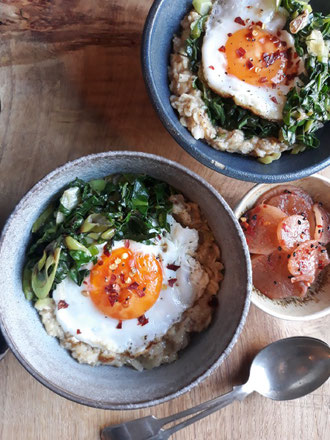 What's next for 2018?
This year, I am hoping to run more vegetarian, vegan, family and children's cooking classes as well as expanding my fermentation class repertoire. I will also be adding new teaching venues. But I am always looking for new opportunities and trying to develop new ideas!
Favourite things to do/places to go in South East London?
I have been a SE Londoner for 7 years and have enjoyed watching it grow and change. I have a thing for bookshops so love both Review (on Bellenden Rd) and Material Nunhead Ln).
I also enjoy a good oat milk latte and regularly get my fix at Fred's (Crofton Park) or Browns of Brockley (Coulgate Street). Homewares also rank up there so I can regularly be found spending money I don't have in Gently (Crofton Park). But one of my all-time favourite homeware haunts is TK Maxx in Lewisham (get there on a Thursday AM to get the good stuff).
As you can imagine, I buy a lot of food and some of my go-to spots when I need great produce or interesting ingredients include Jones of Brockley (Crofton Park), SBS Foods (Lordship Lane), Gennaro Delicatesen (Lewisham) and Spa Terminus (Bermondsey).
Currently, I am enjoying exploring the new offerings in Deptford. It's very cool, probably too cool for the likes of me! And finally, one of my newest and best discoveries is the women's only BMXexercise classes at Hornfair Park (near Charlton).
Get your Vans on and get down there!
---
How do I know Nena you ask?
I met her during a networking event, and she was just so easy to talk to! You really have to be a special kind of person to keep me talking about food — I love eating it, not so much talking about it. Nena is clearly a very talented lady that we are lucky to have in our area.
You can find out more about Nena's classes on her website www.nenafosterfood.com. Or you can follow her on Instagram nena.foster.food or Facebook @Nena Foster.Food