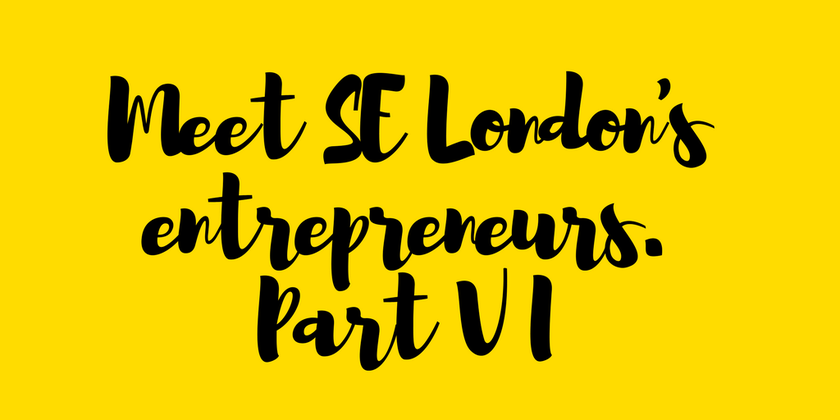 I first met Nikki at yet another networking event (are you guys spotting a pattern here?). She suddenly sat down next to me, full of smiles and enthusiasm, looking delighted at having put a face to a twitter handle — "so you are SE Sussed!?" — and I was immediately sold.
Friendly, knowledgeable, talented, full of energy and genuine interest, Nikki is one of those women you want to be friends with. I felt utterly rejuvenated for having met her, and when I got home I emailed her telling her as much.
She is your classic entrepreneur, and we chatted about the many hats she wears (she is a writer, teacher and journalist amongst other things), but she was most excited when talking about Haven't Stopped Dancing Yet, especially as this year she is celebrating its 8th anniversary!
At the time, I had no idea that HSDY was her baby even though I had been following it (and her) for a while on social media, and I knew I had to try and feature Nikki on my blog. When she agreed, I even congratulated myself (a rarity!) because what she has achieved is impressive, and I am thrilled to be able to include her on my quest to celebrate local entrepreneurs.
I loved reading her answers, and I have no doubt you will too. Even if DISCO is not your thing, I bet Nikky will be.
Haven't Stopped Dancing Yet!
Tell us a bit about Haven't Stopped Dancing Yet! Who is it for and how did it come about?
Haven't Stopped Dancing Yet! is for everyone who loves disco and we are just celebrating our 8th birthday, which is pretty amazing really. I started it because I wanted to be able to go out dancing to 70s & 80s soul, funk and disco, but there was nowhere much to go.
It's aimed at people in their 30s, 40s, 50s and beyond, but we also get 20-somethings who just love the music & the disco vibe. We get lots of groups celebrating birthdays and sometimes we have all different generations partying. I always danced around the kitchen with my kids when they were growing up and my youngest daughter, who is 22, joins us on the dance floor when she is back from uni. Dancing just brings everyone together.
What do you love most about the business?
I love standing at the back of the room for a moment when a HSDY night is in full swing and just watching people having such a good time. It always makes me smile from ear to ear. It is also great that while people are dancing their socks off they are raising a little bit for charity too. My mum had cancer when I was in my 20s and I give 10% of profits from the nights to Cancer Research UK.
I like it when people ask "What do you do?", I say "I run a club night" and they often do a double take. It's probably not what you'd expect a woman in her 50s to be doing & I like shaking things up a bit.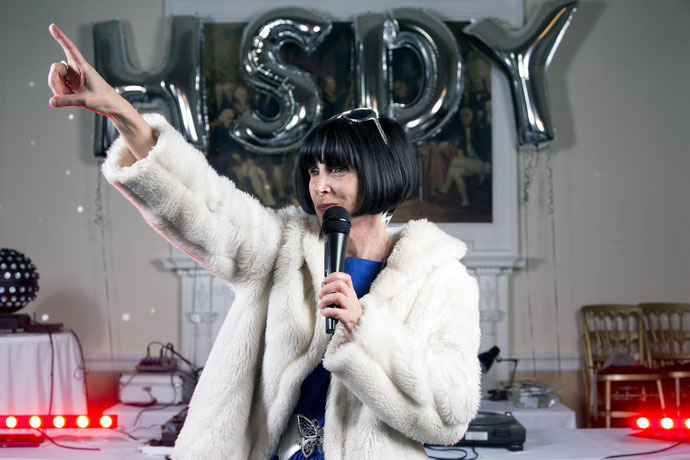 What is the biggest lesson you have learned since starting the business?
There are so many. Before I started HSDY, I had organised a few charity fundraisers, but it had still been a steep learning curve. Events are a team effort and the key is building the right team. Find people you like working with and it makes it all so much more enjoyable.
Without making this sound like an Oscars acceptance speech, HSDY would be nothing without the incredibly talented DJs, dancers and technical & behind-the-scenes support who all work together to make it happen — and, of course, all the people who come along to our nights & are always up for a party. They are what make HSDY nights so special.
Another important lesson is how useful media coverage can be for a small business. I trained as a journalist and now also run Press & PR courses for start-ups. The next one at Fifty Seven, a great new events space in East Dulwich, is already sold out, but we plan to run more.
The South London Press and Time Out wrote great pieces on HSDY early on & that really helped spread the word. People still find us from all over the world because of that Time Out article, as it is still online. One woman from Australia even timed a trip to London around one of our nights after reading about us there!
The South London Blog came to one of our nights & described HSDY as "Mamma Mia collides with Saturday Night Fever in a glorious mash-up" and we still use that quote in our press releases.
My favourite media moment was talking to Eddie Mair live on Radio 4. Many years ago I worked in political journalism so it was surreal to be invited onto PM to talk live on air about why I love clubbing.
What's next for 2018?
We are spreading the disco love far and wide. We already have nights at Islington Assembly Hall as well as in SE London, and we're very excited to be doing our first event at Stanley Halls, which is beautiful building in South Norwood, on April 28th. We may even be taking HSDY to the seaside later this year, so watch this space.
We also do private parties and have a busy summer including our 2nd HSDY wedding booking and we'll be popping up at lots of local festivals including Crystal Palace Festival & Manor House Gardens Festival.
And we're doing another HSDY night with Little Nan's Bar on May 12th as part of Hither Green Festival. We love working with Little Nan's. It's a match made in disco heaven!
Favourite things to do/places to go in South East London?
There are way too many to list here as I have lived in SE London for over 25 years and love it — and especially how people support each other.
No 1 has to be You Don't Bring Me Flowers vintage café and florist in Hither Green which is run by our HSDY DJ Da'Lynne. It is so lovely & like being given a big flowery hug. Opposite, my friend Donna Read has a gorgeous vintage and homewares shop called Crimson & Clover. Café Green around the corner does great Vietnamese food too.
I love walking and I love vintage. I took part in Cancer Research's Machu Picchu Challenge in September last year and I mainly trained by going on walks to all the vintage shops around SE London. People scoffed but I actually got pretty fit. I did a Forest Hill walk that took in Farr & Wyde, Wild Horses and Mabel's Five and Dime and then Beckenham Place Park, which I have recently re-discovered.
I did a rather rain-soaked walk around Deptford a few weekends ago and had lunch to Hullabaloo, which does great veggie and vegan curry. I love rummaging around the market for anything to wear to HSDY. Since I started the club my wardrobe has a lot more leopard print, fake fur and sparkly stuff in it, which is no bad thing.
---
Haven't Stopped Dancing Yet is having its 8th birthday party this Saturday (March 3rd) in Greenwich. At the time of publishing this blog there were only 17 tickets left, so you better hurry if you want to get down and boogie this weekend. And don't forget that 10% of the profits goes to Cancer Research which in itself is pretty awesome.
Follow Nikki @NikkiS49 and Haven't Stopped Dancing Yet @H_S_D_Y
I also wanted to give a special nod to Shona, the owner of Space at 61 and host to the fantastic networking event I have been talking about. I have found them invaluable in discovering some of the fantastic people and businesses I have covered so far, and I recommend them to anyone that is in business or want to connect with people that are. There is a meeting on the first Friday of every month, as well as a really engaging FB group — I highly recommend both.
Follow Shona @spaceat61