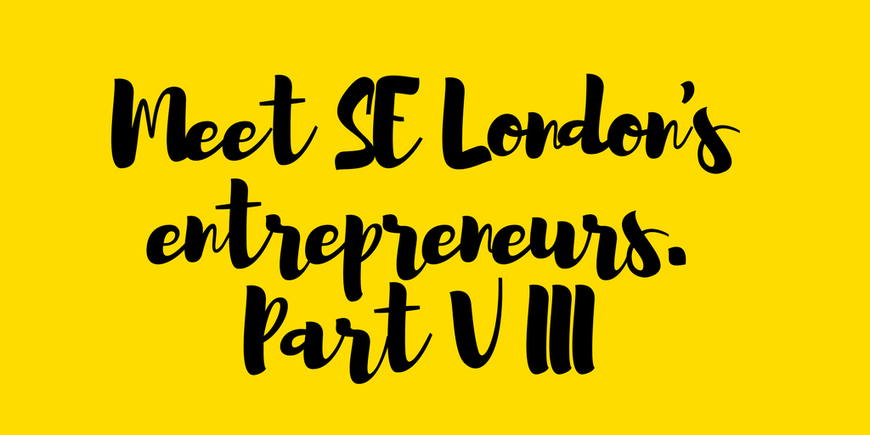 You might be surprised to hear that I didn't meet Zoe through a networking event! (See any of my previous posts if this doesn't make sense).
Instead, I met Zoe through the wonders of Social Media. She got in touch after reading this very same blog series, because she wanted to tell me about her craft party business.
I won't lie. It felt great to know my work was finding the right audience, and that it had inspired someone like Zoe to reach out to me. And she was right to — especially as she is another great example of the gutsy entrepreneurs SE London has been nourishing.
Zoe's story is a familiar one: like many others before her, her business was born out of the struggle of juggling work and family. What stood out to me about what she was doing was the amount of prep she committed herself to do before each event. Home visits, product types, and fabric choices are all discussed and agreed beforehand, so each party really is made to measure (see what I did there?).
And they are not just for kids either — there are evening sewing clubs, expectant/new mums workshops as well as baby showers on offer.
And though she hasn't been asked for a boy package yet (I checked), she does have a Minecraft theme available (requested by a girl) where 'creeper head' cushions were made with great success. She is also thinking about other ways in which to encourage boys to join in the fun, and I for one will be keeping a close eye on it.
Personally, I love the idea of this type of thing. It's creative, personal, you learn a new skill and try something different. My daughter's last birthday party was all about screen printing t-shirts, and it was a huge success (see my post on Captured on the Rye). And the children's sense of pride and achievement was particularly rewarding to watch.
I am more than happy to support a business that encourages creativity in a way that can give people confidence through the simple act of creating something from scratch.
So sign us up Zoe!
In the meantime, you guys really should find more about...
Oddles of Craft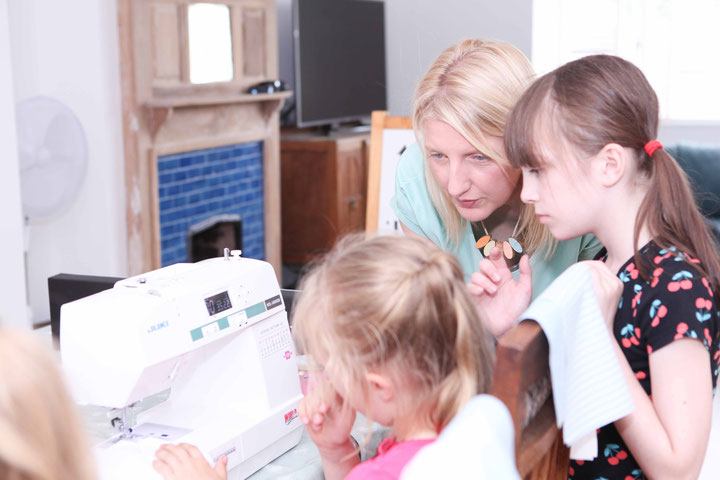 Tell us a bit about Oodles of Craft. Who is it for and how did it come about?
Primarily, I provide sewing machine and craft parties in people's homes. Children's birthday parties, girly nights in, hen parties, baby showers — everybody is catered for!
After fourteen years of being a primary school teacher and trying to juggle that with two young children of my own, I took a leap of faith last Easter and set up Oodles of Craft. I run an after school craft club and now have a steady stream of bookings for sewing machine parties. Once a date is booked, I come and do a home visit to go through the best options for the children involved (generally based on their age) and show the party girl/boy a large selection of fabrics to choose from. With a range of products and fabrics to choose from, the whole package is bespoke to each party girl/boy.
My favourite adult party to date was a baby shower where every guest made something different for the new baby — all selected by the new mum and therefore all appreciated and much needed!
Why crafts & sewing?
From a young age, I was always encouraged to make and create — my family are a creative bunch! I have always loved learning new skills and using them to make items for others. I am often asked to sell my products, but I prefer teaching people how to create it themselves! There is an enormous sense of achievement that comes with creating something from scratch — especially when it's for the first time.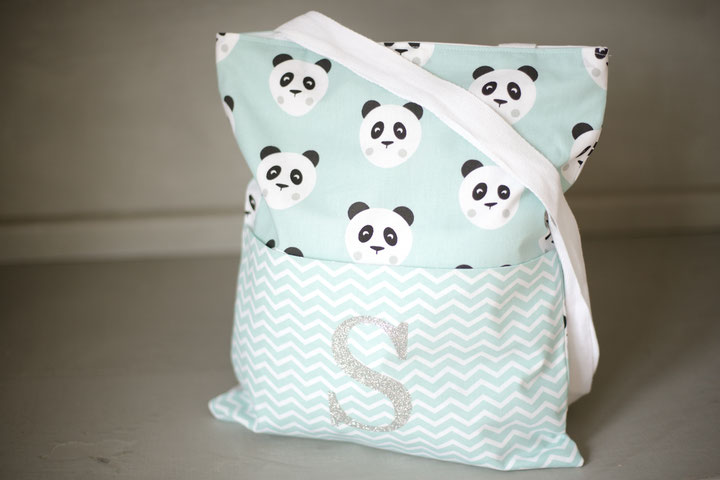 What do you love most about the business?
Teaching — without a doubt! I have enjoyed the challenge of setting up my own business. It's been a steep learning curve — and I'm still learning every day. Web design, accounts and marketing are developing skills of mine, but I'm definitely in my happy place when sharing knowledge. As a mother, I know only too well that we can underestimate what our own children can achieve. I love seeing the look on both the children's and adults' faces once the final product is finished — priceless!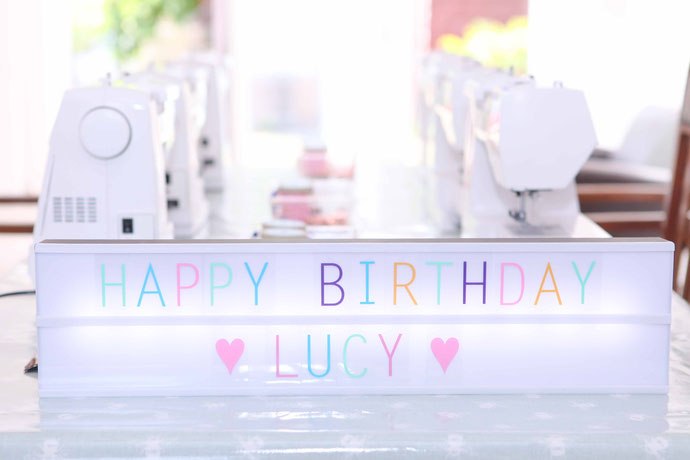 What's next for 2018?
Currently, I'm liaising with a few local schools about bringing my machines into the classroom for some workshops. I am looking for further venues to run daytime/evening workshops for adults and I'm working on a sewing curriculum in preparation for running an after school sewing club from my home in Beckenham. Busy, busy!!!
Favourite things to do/places to go in South East London?
As a family, we love a walk around Coolings Green and Pleasant in Knockholt. My boys love running through the woodland, feeding the animals and hiding in the little wooden huts. Kelsey Park in Beckenham is also a regular haunt of ours, as it has beautiful surroundings, ducks to feed and a playground. If I'm meeting a friend, then it's got to be my local florist/cafe — Branching Out.
I'm really enjoying reading your series! Such a variety of small businesses represented so far :D