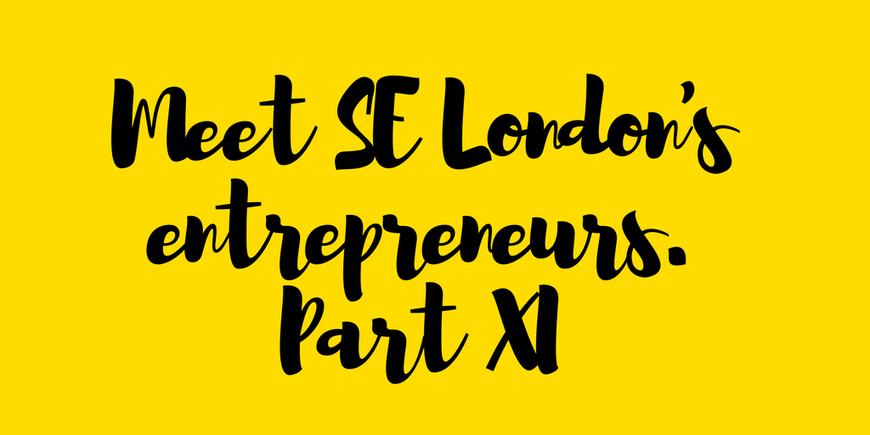 If you think that I might be running out of local entrepreneurs to feature, then you would be wrong— I haven't even scratched the surface yet! It's true that I'll have to be rounding this series up at some stage soon, but for now there are just too many exciting businesses out there to feature.
And this one is about author and illustrator team Lucy and Jenna. Now, some of you might already know that I am seriously passionate about children's books, so it's no surprise that these two stood out to me. Especially as they managed to do what I have dreamt of doing (and have been recently trying to do) for years — write and publish their own children's book.
More importantly, they did it without waiting for an agent or publisher's approval. Oh no. They believed in their story, their passion, and themselves enough to go it alone.
And they haven't looked back since.
'Parrots Don't Live in the City' is a gorgeous picture book, brimming with beautiful illustrations and roll-off-the-tongue rhyme. Each book comes with its own 'parrot' feather which immediately pulls you into the story — an instant winner for my kids. And the fact that we can chat about the real parrots living in the local SE London parks (the actual inspiration for the book) make it especially charming.
So I am personally thrilled to be featuring them here, and helping their talent shine a little brighter. I could go on but it's best you read their story first hand.
So here they are, the very talented Lucy Reynolds and Jenna Herman otherwise known as…
Doodles and Scribbles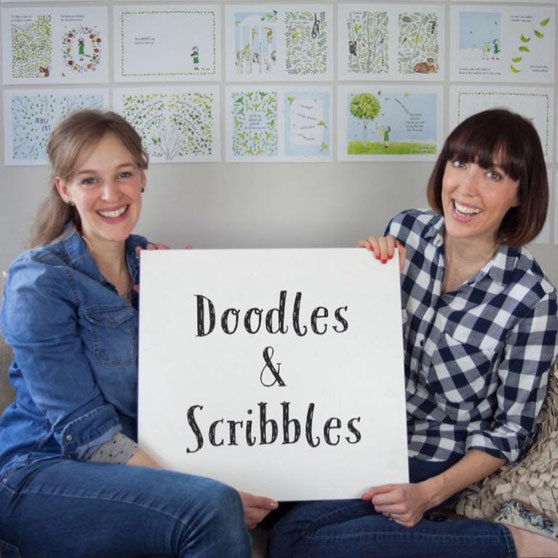 For those who don't know, what is Doodles & Scribbles and who is it for?
At Doodles & Scribbles we publish lovely books for little explorers. Together with accompanying family activity boxes and beautiful hand printed artwork, we want to inspire children to notice and engage with the natural world around them, wherever they may live. And we want to encourage families to get out and about together, to look for and learn about wildlife and the natural world. The company was founded by Lucy Reynolds (children's author) and Jenna Herman (children's illustrator).
We're two long-time friends and South London mums (Lucy — Herne Hill, Jenna — Teddington). With a PhD in Poetry and Degree in Fine Art respectively, we launched the company during our maternity leaves, setting it up to publish our debut children's picture book, Parrots Don't Live in the City!. Six months in and we're flying off the shelves nationwide, stocked by Waterstones up and down the country, and available in many of the best independent bookshops and toy stores.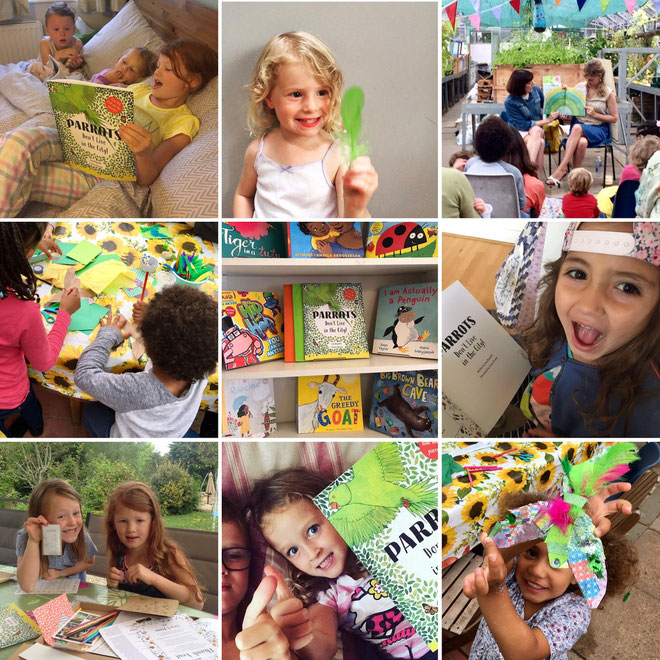 What do you love most about the business?
As budding entrepreneurs, we love the freedom and flexibility of running our own business. It enables us to work to our own drumbeat and pursue areas that are important to us — to be expressive and creative whilst setting out our own trajectory and following it with integrity. As a guiding rule, we aim to be bold, say yes to whatever we can, and fit in as much endeavour as is humanly possible within a 24 hour planet rotation! And it's been hugely rewarding to see this hard work paying off.
In addition, the variety of different people and organisations that the business brings us into contact with has been fantastic — schools, nurseries, charitable partners, book sellers, publishers, agents, authors…It has been a wonderful whirlwind, broadening our contacts base and letting us get to know a whole new, exciting industry from the inside.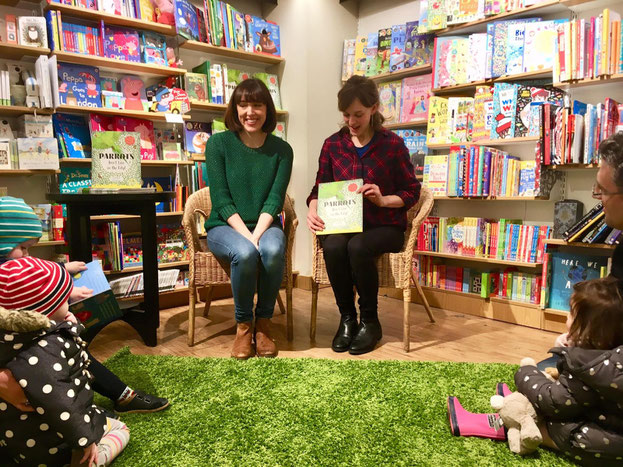 What's next for 2018?
We're expanding fast at the moment, so our priority is to keep growing our book sales for Parrots!, as well as the accompanying family activity box and hand made prints; whilst branching out into new collateral and working on our next titles. We have a number of book projects under development and are in discussion with a wonderful children's publisher about an exciting future collaboration.
We're also continuing to build our artwork portfolio, as well as looking to add some beautiful new additions to our range. And we're at the point now where we're considering growing the team, taking on some PR and Communications resource to help free up our time to be creative, without taking our foot off the marketing side of the business.
Favourite things to do / places to go in South East London?
South London Scout Centre is a little oasis of nature right in the middle of the city — an amazing, green and leafy campsite just fifteen minutes from Victoria Station. You can find us there on a sunny weekend, cooking up the marshmallows over an open fire.
Brockwell Park Community Greenhouses are another firm favourite — a community garden at the heart of Brockwell Park, with an acre of beautiful growing space and two stunning glass houses brimming with verdant growth. We've used the greenhouses for readings and nature-themed activity sessions, and are always so moved to see visiting children lose themselves in the other-worldly atmosphere of the place — it's like stepping out of the bustle of London, into the secret garden.
The South London Botanical Institute is another truly special place, that has to be visited to be believed. Founded in 1910, it has a stunning, secluded garden, botanical library and herbarium, and is a wonderful hub for the study of plants and ecology. Watch out for their amazing pop-up supper clubs too.
And Herne Hill in general has to be on our favourites list. With her other hat on, Lucy has project managed lots of the community initiatives that have taken place in Herne Hill, from the lamp post banners and bridge artwork, to the Brockwell Passage lanterns, station underpass renovation (coming soon), train planter, street piano, recycling collective for local businesses…It truly is a special community to live and work in, and is perhaps best epitomised by the street piano that so many people know and love — anyone can sit and play the piano, and when the music filters out across the square, everybody stops, listens and feels a little uplift.