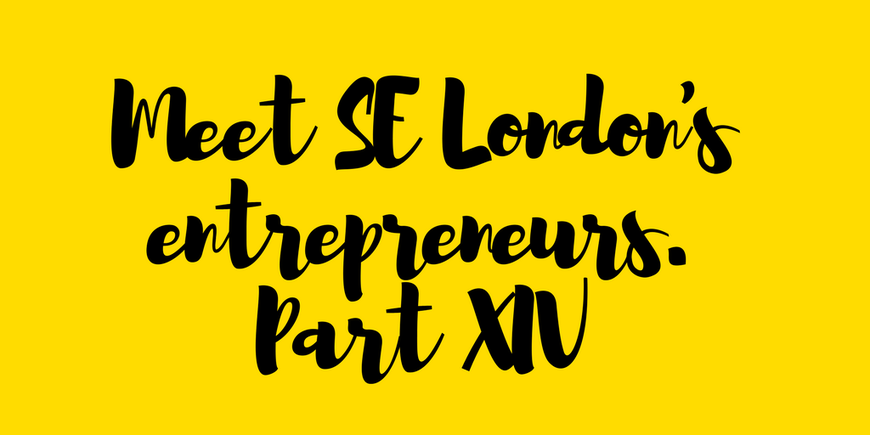 When I first came across this next local entrepreneur, I found myself completely absorbed by her work. Her Instagram feed alone is the stuff of dreams, brimming with images of beautifully crafted, handmade ceramic tableware, lovingly photographed to showcase each piece. The pictures are almost as beautiful as the work itself — clean, simple, understated and full of personality.
And then I found out she was a local!!!
Lilly (the artist behind the ceramic) was surprised at my approach to feature her on the blog, but she shouldn't have been. She really is very talented.
And the best bit? As part of the Dulwich Festival celebrations, Lilly has teamed up with another local great , Suzanne James and will be co-hosting a supper club at Fifty Seven on Monday 14th May. So you can meet her first hand and chat through her work and her vision.
But before you grab your ticket, let me introduce you to Lilly and her fabulous business…
The Super Sparrow
Tell us a bit about The Super Sparrow. How did it come about?
I'd finished a fine art degree at Central Saint Martins in 2014 and began experimenting with clay for animations that I was making at the time. This developed into setting a challenge to make my partner and I a set of tableware to use at home. I started posting images of these experiments on Instagram and it got a good reception. I was then approached by shops to stock my pieces and suddenly I had a little business!
Who is it for?
I make tableware which has a minimalist edge with a nod to simple forms, so it appeals most to people who are interested in clean (but not perfect) lines and who appreciate the individual elements of a piece as each one has its own personality. I try to have a range of items available at different price points; there are pieces a lower price point, such as a mug, planter or tea light holder which makes a great gift or offers a nice way to have a handmade item for their home without spending a lot. I also work with chefs, stylists and food photographers creating tableware for the food industry and styling.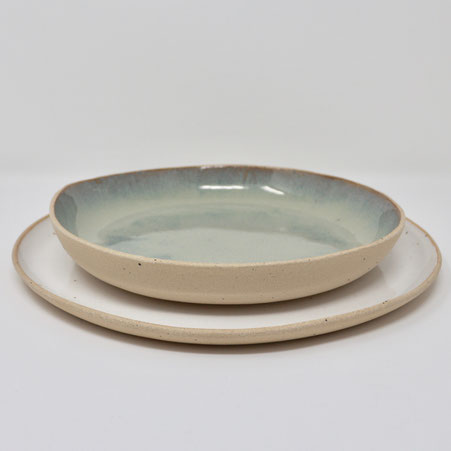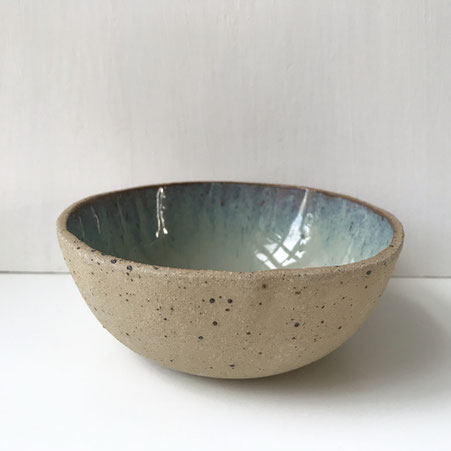 What do you love most about the business?
This is a tough question and I probably can't choose one! I love making and designing pieces, seeing if they work, how they feel and continually trying to improve the process of making. But, I also really like creating my website, editing photos and designing logo's or marketing so that aspect is more enjoyable for me than it can be for many small business owners. I run my business part time at the moment, though I don't think a lot of people know this, so any time I can spend in the studio is valuable to me!
What is the biggest lesson you have learned since starting the business?
Trust your gut and don't fret if you can't take every opportunity that comes your way. I've learned to think more carefully about taking on projects, events or collaborations which reflect my own ethos and make working together enjoyable. It's hard when you're first starting to try and say yes to every exciting opportunity but it wasn't possible for me, so I had to prioritise what was important at that time.
What's next for 2018?
Oh, I am so excited about this year. I will be showcasing a range of my tableware and co-hosting a supper club at Fifty-Seven by Suzanne James as part of the Dulwich Festival which I am so honoured and excited about. I also have a couple top secret collaborations supplying and developing tableware for some exciting food publications and projects. More information on this will be revealed in my newsletter and on Instagram as soon as I can share the news!
I'm also planning to create a few new products and develop my own glazes from scratch, so this should be an interesting challenge.
Favourite things to do/places to go in South East London?
Eat! Living in Peckham / Nunhead means I am spoiled for choice in terms of places to get some seriously good grub. Lovely pubs such as The Beer Shop in Nunhead, The White Horse in Peckham or tasty Pedler on Rye Lane are some that spring to mind. There's a real sense of community in the area and I love living here. We go for long walks and are always discovering a new shop or building we've never noticed before — it's such an evolving place.
Upcoming market: The London Artisan Summer Edition: 21–22nd July 2018 at the Old Truman Brewery, LONDON, E1 6QR. Open 11am — 6pm and entry is free.