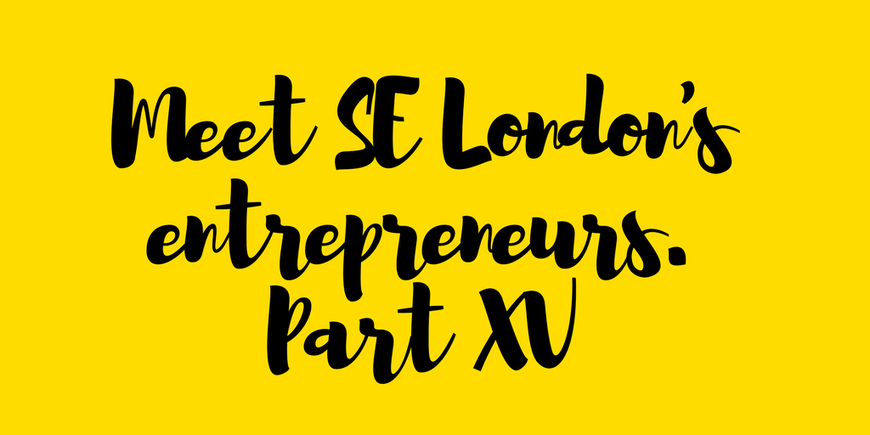 I first met Shanon at a networking event at Space 61. I don't know about her, but I was fairly intimidated to be in a room with over twenty strangers, and so I am not sure what she made of me then.
But I certainly noticed her.
When it was her turn to introduce herself and her business she was very honest about her fears, welcoming advice from everyone who would give it. She was touched at the support she got from the group, and I thought I recognised my old gremlin on her shoulders — self-doubt (we are intimately acquainted).
I warmed to her even more.
I have met Shannon a few times since — at other networking meets and more recently at the brilliant YESMUM Moonclub supper club, and was thrilled to hear that her business is growing. She has landed a fab new client (Pearspring), started running local workshops and was part of the festivities during East Dulwich Fair. None of which surprised me, but nevertheless it made me very happy. Shannon thoroughly deserves it.
And you guys should meet her too. Say hello to…
Mockingbird Makes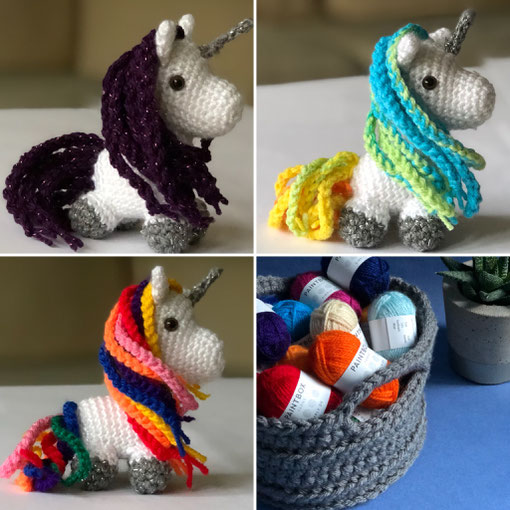 Tell us a bit about Mockingbird Makes. How did it come about?
Mockingbird Makes is all about bespoke beautiful handcrafted items that are made in a collaborative way with my clients, giving them an outlet for their own creativity even if they don't crochet, knit or embroider.
I began creating things for friends and family as a way to find stillness and joy as a means of caring for my mental health. When I was asked by Mootz London to make a line of hats for their launch party I decided I needed to give the business a name and identity.
What do you love most about the business?
When I work with someone to find just the right colour and shape they had imagined there is a moment where it all comes together and there is nothing like it. We outsource our creativity without a second thought when we blindly follow trends and fashions and compare ourselves to the carefully curated images online and I want to help people express themselves and empower them to take back their individuality, even if only in a small way.
What is the biggest lesson you have learned since starting the business?
It's incredibly rewarding and scary and empowering and confidence building and I learn so much every day about trusting myself and being ok with making mistakes. I could not do this without the fierce support of the women in my life and my family.
What's next for 2018?
Coming up this year are lots of exciting projects such as the community pompom workshop at Goose Green Fair as part of Dulwich Festival May 13th, various craft markets, crochet courses and exciting new creations for clients. You can also find my cactus makes in Pearspring Shop on Lordship Lane — go and tell Alex I sent you!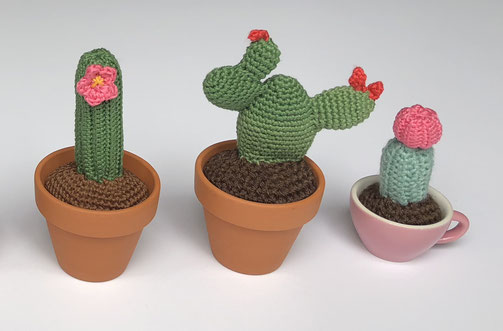 Favourite things to do/places to go in South East London?
I love a visit to Aneto after the school run to kick start my working day — no housework to distract me there, Peckham Rye for a nice injection of nature, and the whole family loves Yama Momo for a special evening meal.
We are so lucky to have places like the Horniman Museum and the Dulwich Picture Gallery (I attended a crochet evening in the main hall there once with Arne & Carlos) on our doorstep and having the role of volunteer co-ordinator for the Peckham Festival in its first year was a real insight into the excitement that is the Bussey Building and surroundings.