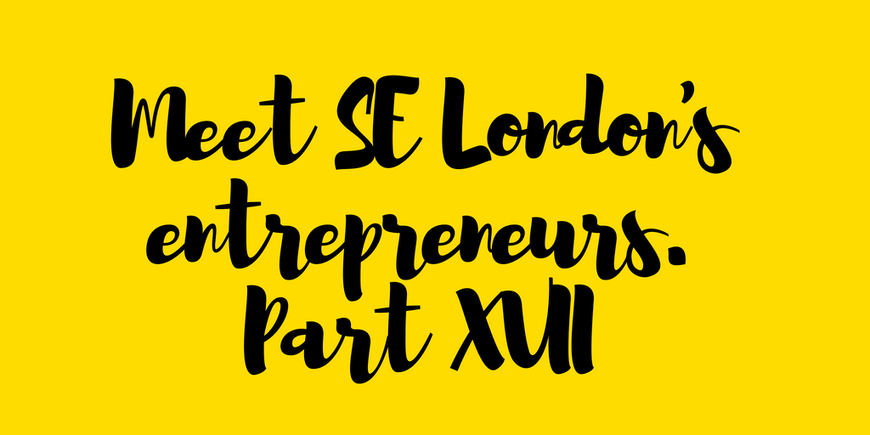 Emete Friddle is a very talented local who changed the direction of her life and started to bake and decorate cakes for a living.
I first came across her at (surprise surprise) one of Space 61's networking meets. She was outspoken, confident, passionate and very supportive of the other women there. And she baked cakes! I mean, how could I not want to know more?!
I was too shy to speak to her first time around, and the second and third. But I had made my mind up that I wanted to feature her on this series, so I was glad when she agreed.
Emete has a fabulous Instagram feed, crammed full of images of the amazing cakes she makes for her clients. She also posts lots of stories about her business, her family, the choices she's made and knowing your worth. Recently, Emete spoke about a time when someone was critical of her work, and it seemed to floor her a bit. My heart went out to her, because though we hadn't spoken face to face, I felt I understood about her work ethics, values and beliefs — you can see them in abundance in her work.
Maybe this blog will be a nice reminder of how far she has come, or maybe she has already shrugged it off and is mid-way through her next fabulous cake creation. 
It doesn't really matter. 
Emete is the founder of a successful business and is thoroughly deserving of her place in this series. So come and say hello to...
Friddle's Cakes
Tell us a bit about Friddle's Cakes. What is it and how did it come about?
What started as a hobby, has proved to be a real journey and the start of an insatiable passion for cakes. 
I've always been a creative person and started life as a graphic designer, working with top advertising agencies. Being able to combine my creativity with my hobby sounded ideal and so I started Friddle's Cakes in 2014. Being at work was important to me but when I was pregnant with my first child I thought I would be like Mary Poppins, but in reality I needed something beyond motherhood. 
I felt guilty, but freelancing gave me freedom and I got best of both worlds. It was hard but it was the only way I could be at home with my boys and still have my passion for design.
Then sadly we had bad news in the family and my Aunt, my mum's sister had cancer and it wasn't looking good. My mum who helped look after my boys so I could work, told me that she could no longer look after them as she was going to be her sisters full time carer. It broke my heart and we cried a lot when she said, "I have to look after her, I have to make her live'.
At that time I thought, how will we live? Who will look after my boys so I can work? Then I had a light bulb moment and thought I would become a cake decorator. I gave myself a year and thought if I can't make it in that time then I will go back to being a graphic designer.
Each and every cake that I take on is individual and I just love it. It hasn't been an easy journey for me but one I have fallen in love with. Every day is different.
Who is it for?
Anyone and everyone. It's for anyone that wants that ultimate wow factor of a cake and because of my background it will be creative no matter the budget or design.
What do you love most about the business?
The freedom it gives me, and I love the fact that I do not need to rely on anyone to look after my boys so I can work.
What is the biggest lesson you have learned since starting the business?
What's next for 2018?
To get advice on how to expand the business. I have a dream team of 5 mums who work mum hours in a studio where I have some sort of production line. But let's see. I've only been trading full time over the last 2 years, so who know what will happen in the next. So watch this space.
Favourite things to do/places to go in South East London?
I love hanging in the local bars and restaurants. I can't get enough of Banh Banh but I also love the fact that I can just rock up in my trainers and hang out at Peckham Levels. Love it.