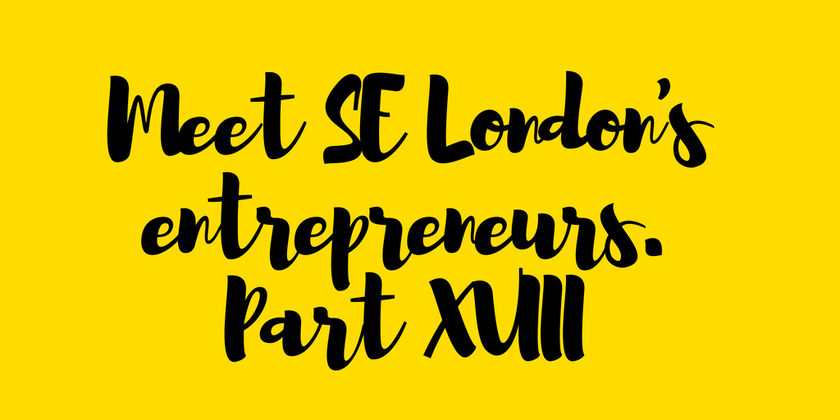 If you are reading this series for the first time let me give you a heads up: they are about entrepreneurs local to the area. I hope that by throwing a little light on their story I can support their business and introduce you to some of the talent we have on our doorstep. Literally.
I have spent a few days trying to think of a clever and creative way to introduce Lorraine to you. I mean, this is a person who teaches piano and harpsichord, runs music competitions in East Dulwich, Kensington and Tunbridge Wells (open to all), will be part of Southwark's Black History Month celebrations in October, has recently branched out into the world of kimchi fermentation and is a finalist for the Southwark Business Excellence Awards! Did you get all that?
But above all, Lorraine is a gem of a woman.
She is tall (like me) and oozes confidence and honesty. You would be forgiven to feel a little intimidated at first (it is a sad reality that you just don't meet many naturally confident women — at least I haven't) but you shouldn't be. She is kind, supportive, super talented and ballsy. We met a few times, most recently at the YESMUM Moonclub supper club where I got to see another side of her and share some truths about myself too (if you haven't been to one, you should).
When Nikki from Haven't Stopped Dancing Yet suggested I feature her I knew my instinct was right (thank you again Nikki!).
So here she is SE London! I hope you are ready for the talent that is Lorraine Liyanage.
SE22 Piano School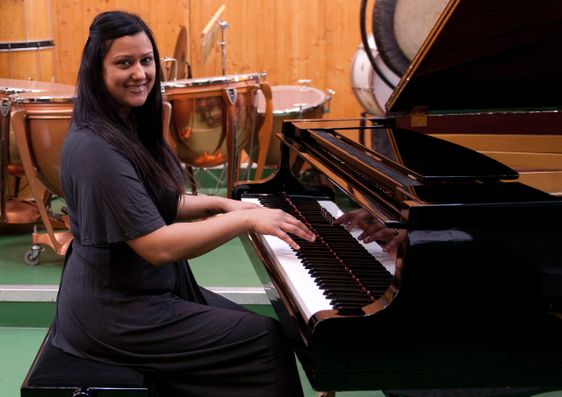 Tell us a bit about SE22 Piano School. How did it come about?
I set up a private teaching practice from my home in East Dulwich when I moved here in 2006. I had previously taught piano for many years in Hoxton where I lived and also at a school in my hometown of Ealing. East Dulwich is a very family-friendly area and there is a lot of interest in learning the piano by students of all ages.
Living close to many primary schools enabled me to quickly build a large roster of younger students and eventually it led to more enquiries than I could handle. Two teachers joined me in 2008 and in 2013 we moved into commercial premises just off Lordship Lane. SE22 Piano School now has a team of 6 teachers working 6 days a week at the studio and one teacher offering home visits.
Who is it for?
The school is for anyone that would like to learn the piano, harpsichord or violin. We also offer music theory lessons, support for GCSE music and Music Aptitude Test training for students looking to enter local secondary schools on a music scholarship place. We organise at least one performance opportunity per term and our students have been lucky enough to play the piano on stage with orchestras such as the Southbank Sinfonia at Cadogan Hall.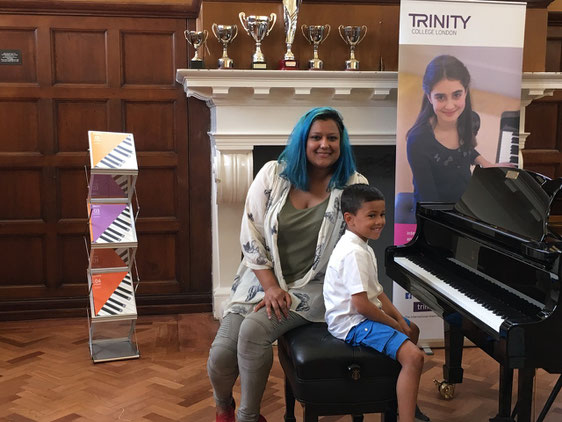 What do you love most about your business?
Helping people discover their musical passion and meeting lots of people from the local community. In addition to teaching, I organise music competitions hosted at the Horniman Museum and Gardens, two competitions in Kensington and Tunbridge Wells celebrating the music of composer Clementi and also a Junior Harpsichord event at Handel & Hendrix museum in Bond Street. These events aren't just for SE22 Piano School students, the events are open to all and we've had competitors travel from Japan, Malaysia and further afield to come and participate in these events. If you'd like to find out more about the work of the festival, please sign up for our mailing list that goes out occasionally with upcoming events.
What is the biggest lesson you have learned since starting it?
There is no set path to follow. I started off teaching piano and the business has grown to include music competitions, kids' holiday clubs, solo performances at The Asylum in Peckham, Belair House in Dulwich, the Horniman Museum and also accompanying singers at the upcoming Black History Month recital. I have also branched out recently with my piano teacher colleague Claire Harris with a sideline business running workshops on kimchi fermentation and making cocktail bitters. I wouldn't have realised a year ago that this is what I'd be doing but the creativity of being a musician means you never know what collaboration is around the corner! My next kimchi workshop is on 20th of June for the Camberwell Arts Festival.
What's next?
I have been selected as a finalist for the Southwark Business Excellence Awards so I'm juggling preparation for this alongside planning the 7th annual Piano Competition that takes place at Kingsdale Foundation School in June. I'm really excited to be hosting this event in The POD which is a modern performance space at this popular school in West Dulwich. Once term resumes in Autumn, I'm organising a competition for all instruments and singers, not just piano. This is the first time we've branched out from keyboard instruments and I'm hoping this event in Dulwich Village will become a regular feature on our competition calendar. Entries are now open so do have a look and ask if you'd like to know more, we'd love to see you there! 
I will also perform a recital of Jamaican folk music with opera singer Adwoa Dickson on October 27th at St. Barnabas Parish Hall in Dulwich Village. Adwoa recently performed vocals on the Black Panther movie. This is our second recital together this year and will be part of Black History Month celebrations in Southwark.
Favourite things to do/places to go in South East London?
Holdron's Arcade on Rye Lane in Peckham is one of my favourite places to hang out in the local area. Nicola from Little Sister Rocks vintage clothes always has something amazing in stock that is the perfect fit; Esme's vegan food at Deserted Cactus is delicious and Elinda's cold-pressed juices at OneOrganic are super tasty. Around East Dulwich, the House of Dreams on Melbourne Grove is well worth a visit and the best food can be found cooked by Chef Maya of Pretty Tapas at House of Tippler.