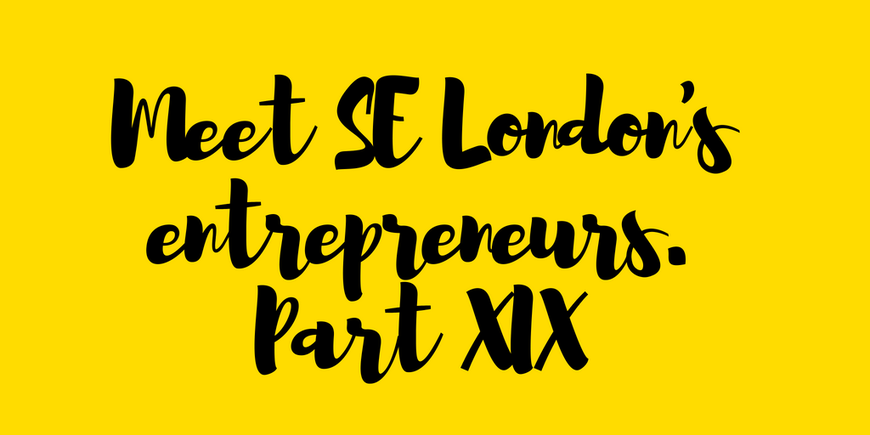 If you have children under five or know anybody that does, then then let me introduce you to Holly Dabbs.
Holly is all about the outdoors, and the role it can play in our children's growth and emotional development. Her passion for it not only lead her to become one of the first teachers in the UK to qualify as a Skogsmulle leader, but also to start her very own Forest School.
I am a huge believer in the importance of outdoor play having spent every summer roaming around in my grandparent's farm when I was growing up. When my children were younger, I looked for something like this in the area, and though I found a handful of activities they tended to be infrequent and very popular, so it was hard to get a spot — so I am thrilled with what Holly is doing.
Looking through her Instagram feed, you can clearly see the value she is creating. It's a window into what childhood should be about: adventure, wonder, discovery, nature, play, mud, the outdoors and plenty of fun!
I am sorry that my kids missed it, though I am a believer that something similar can (and should be) done for children 10 or under. Maybe I can convince Holly to give it a go.
For now though, if your kids are the right age, make sure you take them along. You will not be disappointed.
Nicely done Holly.
Foxglove Forest School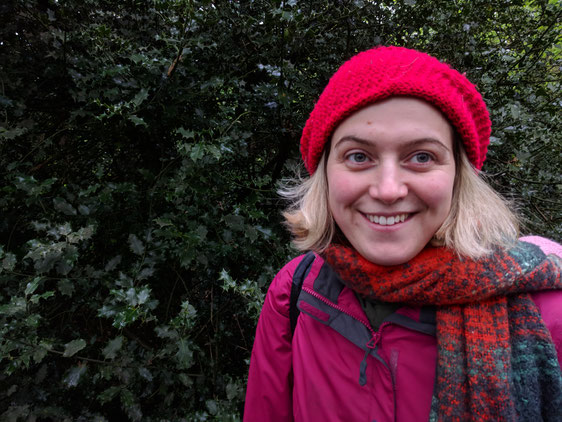 Tell us a bit about Foxglove Forest School. How did it come about?
After having my first child in May 2017 I really wanted to start my own Forest School. Forest School is a learning experience which encourages children to become self confident, take risks and have empathy with others and nature. Through outdoor real life experiences children grow. Having taught in schools for many years I decided that it was time to set up my own organisation bringing together my love of arts, music and nature.
Who is it for?
Forest School is for all ages.The sessions in Forest Hill are for children under 5yrs old and their families. At the moment I work from one site, Grow Mayow community Garden in Mayow Park. I also take Forest School sessions into Schools and community organisations. Working in the outdoors is such a joy. I am honoured to watch children grow in confidence each week, exploring nature and using tools to make beautiful creations.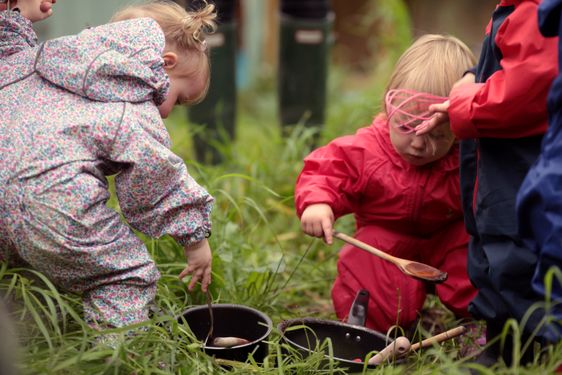 What do you love most about your business?
Working with children you never have the same day twice! Setting up my site each morning brings me such joy, watching the seasons change! I also love working outside in all weathers and we have run sessions in wind, rain and snow.
What is the biggest lesson you have learned since starting it?
The biggest lesson has been trying to manage my time! Being a working freelance parent is tricky, most of the admin has to happen between 8pm — midnight! But as I gain more confidence with the business I hope I will improve! I was quite surprised I managed to make my own website, even with a baby keeping me up most nights!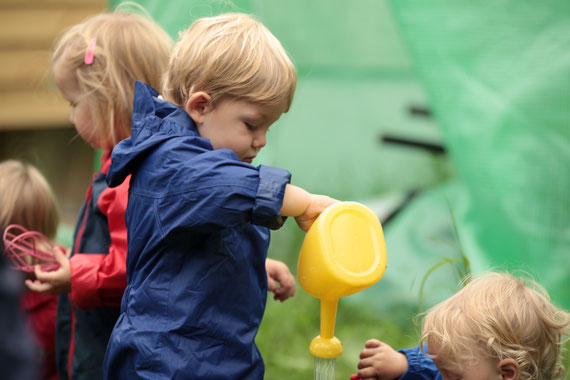 What's next?
Really looking forward to running sessions in the holidays and working with fabulous new staff and volunteers. I also plan to start running sessions in new venues across South East London!
Favourite things to do/places to go in South East London?
We love all the green spaces in South East London. Most days we walk to Dulwich Park with my daughter and now that she is walking, we toddle around for hours outside. I am also very excited for her to wear her first wellies and firmly belive that there is no such thing as bad weather, only bad clothing!