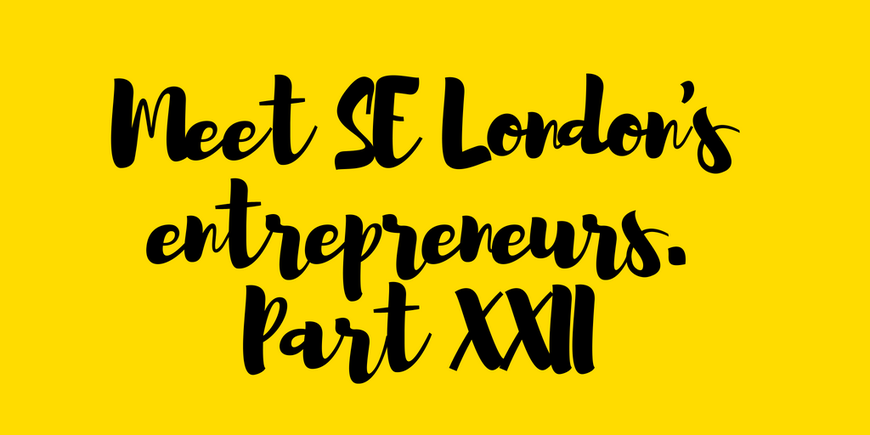 Here we are again, ready to shed a little extra light on yet another great SE London entrepreneur. This post is all about local mum Gemma, who decided to start her business just two months before the birth of her second child — as you do!
To be fair, I am not surprised. Since I have started this series, I have noticed that all entrepreneurs seem to have one thing in common: an unfading, relentless focus — no matter what.
I found Gemma on Instagram and though my children are too old to benefit from her talents, I absolutely adore the things that she makes. So, if you have children in your life between the ages of 0 and 6, I recommend you get acquainted with her work.
Duck Duck Wow
Tell us a bit about Duck Duck Wow. How did it come about and who is it for?
Duck Duck Wow is a clothing label for children aged 0–6 years — everything is handmade by me in SE15. I make a small collection of ready-made clothing and accessories as well as offering a bespoke service — pick a fabric and a style and I'll make it especially for you.
I make pretty dresses, baggy trousers and dungarees — always in loose-fitting and flexible styles that allow for hard play and grow with the child so that they last longer. I only use the best quality, natural fabrics and I'm a sucker for a gorgeous illustration so designer prints feature too. I use my offcuts and beautiful purpose-made organic wood rings to create teething toys for the youngest customers and I also make bags and dressing up accessories as well.
I started Duck Duck Wow to keep myself sane… and also to provide good quality, unique, slow fashion for kids. Clothes to be cherished, played in and passed on.
What do you love most about your business?
I love the headspace that sewing allows me. I've always been a creative person but as a mum of two noisy toddlers, I find I barely have time to think for myself. Sewing is my meditation — once the kids are in bed, and I start cutting, pinning, making, I properly relax — It's like a therapy! I highly recommend it.
What is the biggest lesson you have learned since starting it? Would you do anything differently?
My first job is being 'mum'. I started Duck Duck Wow, rather ambitiously, just two months before my 2nd child was born. I thought that babies were 'easy' but George was not, he had reflux and was quite uncomfortable a lot of the time. In the first few months I worked really hard to get things going and then when opportunities arose to sell in shops and meet exciting people, I found it very hard to put the brakes on everything, but I knew I had to. It's important for me that the business is flexible because kids are highly unpredictable, and family has to come first.
What's next?
As of September, I will have two full days a week to concentrate on the business, so I'm planning a website, new designs, more markets and getting ahead of the game for once. I'll be opening my house for Nunhead Art Trail on the 25th of September — last year was amazing, we had over 200 people through our door — so I'll be working towards that, making samples and getting creative with the mountain of fabric I have here in my studio.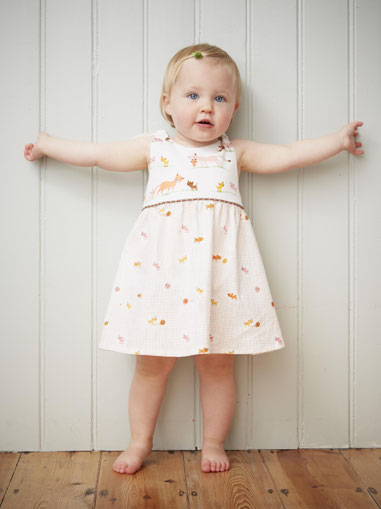 Favourite things to do/places to go in South East London?
I've just got my bike back on the road and I've got a kid's seat up front on the cross bar now, so I'm really enjoying cycling about the parks and back streets as a family. Just getting things done, exploring together and enjoying moving at speed, rather than pushing the heavy buggy. There's always little freebies outside houses or industrious kids selling their old toys and books at the weekend in summer — we like to find them between stops.
We've been living in the parks recently, thanks to this never-ending summer and a few of our favourite things to do are: take a pedalo out in Dulwich Park, paddle in Ruskin Park, Climb fallen trees in Peckham Rye and picnic everywhere.
We love the Horniman of course too — who doesn't?! There's so much to see and do there, you could go three times in a week and have a different visit each time.