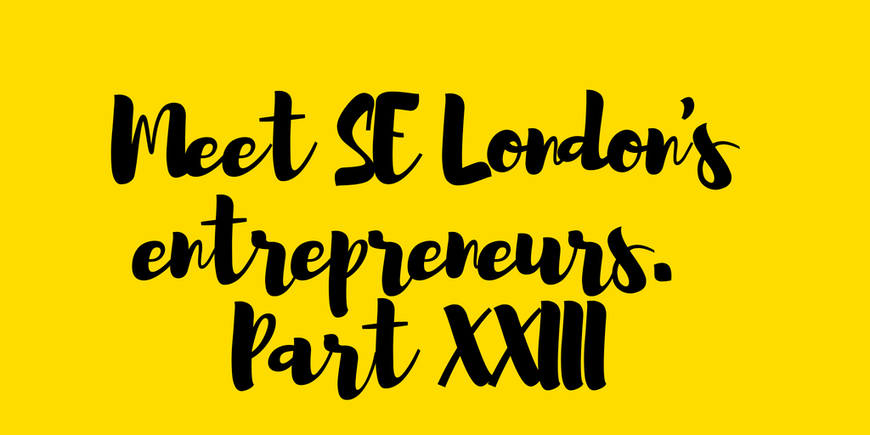 With the school holidays officially here, I will be taking a break during August and so this will be my last post until September.
But don't be too disappointed because I am leaving you with a bit of a treat. These next entrepreneurs not only have a successful business, but one that is currently celebrating its twenty-fifth-year anniversary!!! 
So what does it take to keep a business going for that long? Hard work, a good sense of humour and solid friendship amongst a few other things - like change. 
I really enjoyed hearing about thow much change they've had to deal with,  and how much they have embraced it.
Personally, I am a big fan of their work and am a regular in their shop in East Dulwich. If you live in the area it is more than likely you have also bought something of theirs. And if you haven't yet, I hope this inspires you to step inside.
Whether you are an entrepreneur or not, their journey is full of familiar twists and turns — but if you are thinking of starting your own business I urge you to read on.
There is a lesson there for all of us. Happy 25th Anniversary…
Lush Designs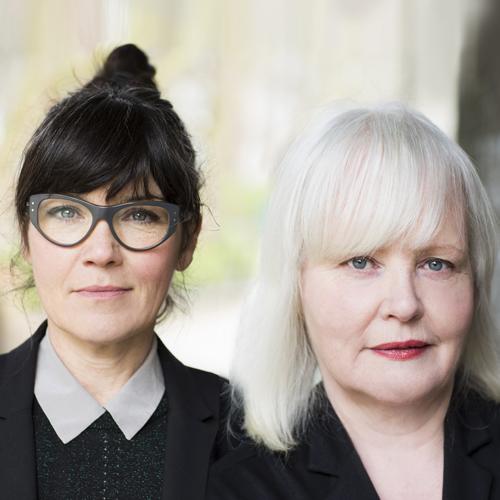 Tell us a bit about Lush Designs. How did it come about and who is it for?
Lush Designs is a design brand specialising in detailed, illustrative prints which we apply to a range of home wares and gifts. We specialise in lampshades, textiles and ceramics. All our prints are created from our own drawings. We have a studio at Cockpit Arts in Deptford, and two small shops, one in Greenwich and one in East Dulwich.
Marie Rodgers and Maria Livings (that's me) met when we were studying Fine Art. After we left college we both moved to South East London and began our collaboration. Early on we worked in community Arts, designing and printing posters, working with children and in the theatre and developing performance projects of our own with choreographers and dancers involving large, painted, sculptural costumes. Around this time we attended a free community ceramics class where we got the bug for combining decorative surface design with 3D shapes.
We started making large outlandish, often animal-shaped jewellery pieces, and used the sale of these to fund our more esoteric artistic projects. Eventually this became a business called Lushlobes which, after the birth of our children (two each!) morphed into Lush Designs when fashion became less interesting and home wares more so. We went back to our printmaking roots and began developing our characteristic illustrative story-telling style.
Marie, who grew up in Northern Ireland during the troubles, comes from a family of feisty, funny women and a Father whose devotion to hobbies is legendary. I grew up in a Pennine Village surrounded by animals with an artistic Mum and playwright Dad. Our shared humour and appreciation of nature in an urban setting, the stories that arise from everyday life and our history are all manifest in our designs. Sometimes described as nostalgic, richly detailed and narrative, our prints often feature animals make much of the joy that can be found every day if we seek it out.
What do you love most about your business?
We love the privilege of being able to make a living from the thing we enjoy doing the most. Being an artist can be lonely but making that into a business with your best friend is a great joy. In 2011 my daughter was seriously injured in an accident and Marie kept everything going while I was unable to work. When my daughter was recovering, and life seemed very dark and difficult, Marie would come round and bring food and make her laugh again.
I love the technical side of creating a product.
We've learned so much about design and manufacturing over the years. Having ideas is the easy bit, making it happen is the magic.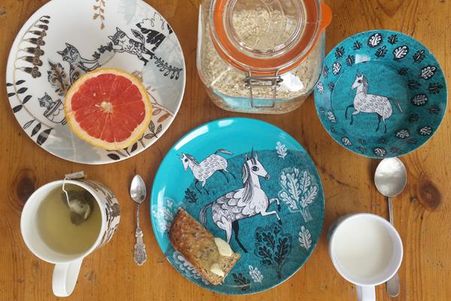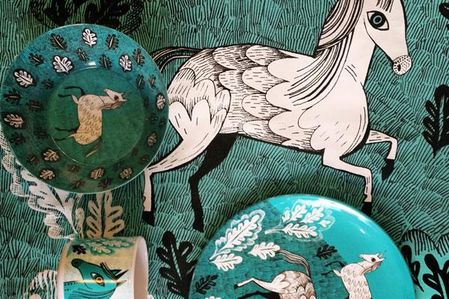 What is the biggest lesson you have learned since starting it? Would you do anything differently?
The lesson we've learned is that sometimes you have to step back and look at things from the outside. It's easy to plough on, doing the same thing over and over, but its more energising to imagine yourself as an organic, ever-changing constantly inspired entity. Get out and look at the world, then look back at what you're doing.
I don't know how we would have done anything differently, but I regret that some of the ideas we had never came into being just because we couldn't find an economic way of manufacturing them.
What is the secret of keeping a successful business running for 25 years?
The secret of successfully running a business for 25 years is to keep laughing and never get in debt.
Most creative people would make things even if it wasn't their job…never forget that playful, hands-on approach. If you have an idea, make sure it's a new one, there's a lot of competition out there!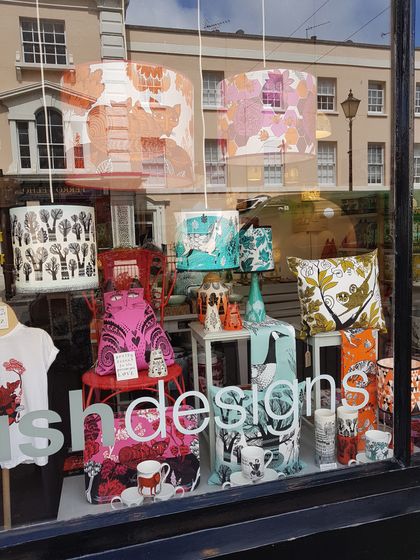 What's next?
We're in the process of developing some new ceramic things in collaboration with a number of potteries we work with, a tall lamp-base printed with birds, some ceramic planters and a range of stacking cups. It's a slow process because we always have a number of projects on the go and development is costly. We're also working on a children's card game, we'd love to do more things for children.
Favourite things to do/places to go in South East London?
There are so many brilliant places to go in SE London, I hardly know where to begin.
We love all the parks (as a dog-owner I get to know them all). Greenwich Park has to be our favourite, but we have a soft spot for Southwark Park and Nunhead Cemetery.
Deptford Market near our studio is a fantastic place, for fruit and veg, for bric-a-brac, vintage clothing.
Sparrow restaurant in Lewisham is amazing if you want great, modern food in a slightly dystopian setting. The Waiting Room Café in Deptford serves delicious vegan junk-food and the best coffee anywhere. Goddards in Greenwich is a favourite for rib-sticking pie and mash and the best cup of tea outside your own kitchen.