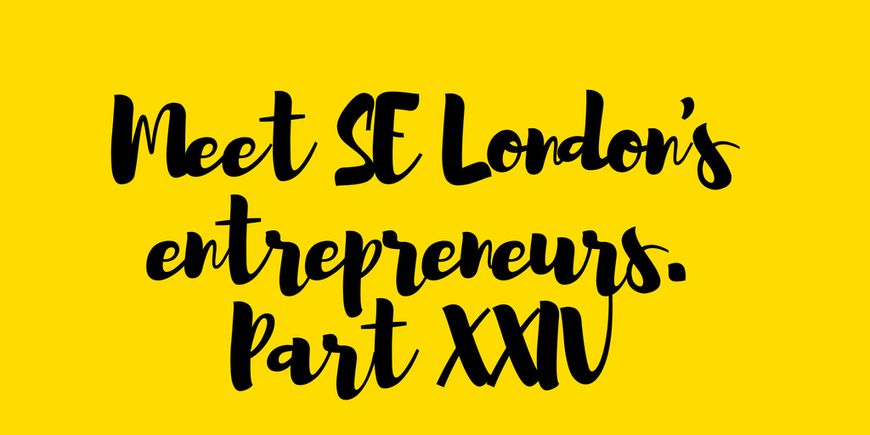 The summer is winding down, the kids are back in school, and I am ready with a list of great new local entrepreneurs to feature! So I am kicking off this new set of local talent with none other than Natalie Wo, creator of Girls about Peckham. 
Though I had been aware of Girls about Peckham through its Instagram feed, I initially assumed it was all about young urban fashion, and so dismissed it as something that wasn't really for me.
But I couldn't have been more wrong. And when Natalie contacted me I knew I had to find out more — and I was glad I did. 
Natalie is a blogger, stylist, radio presenter, writer, DJ, photographer and mother, though I have no doubt she wears a lot more hats than the ones I know of.
Her latest project Girls about Peckham goes way beyond fashion — it's a platform for local women to shine, a safe space where differences are celebrated, views are shared and styles explored without judgement. It's a melting pot where culture, colour, change, roots, femininity, community, style and fashion exist in unison showering its subjects with admiration and support.
Natalie's interest in the women she features is 100% genuine as she looks for a connection with each one, and has since become friends with many of the ladies she has photographed.
Though I have not met Natalie face to face yet, I have been struck by how honest and kind she has been throughout our conversations. She is smart, talented, and unafraid to be vulnerable. She is a classic creative, sometimes sharing a stream of uninterrupted thought, that can often read more like poetry than simple answers.
She is not just a local champion, but a champion of local women, and her work deserves recognition and respect.
Natalie is currently developing the Girls about Peckham brand, and I am looking forward to seeing where she takes it, and where it takes her.
So come closer, and hear what she has to say;
Girls about Peckham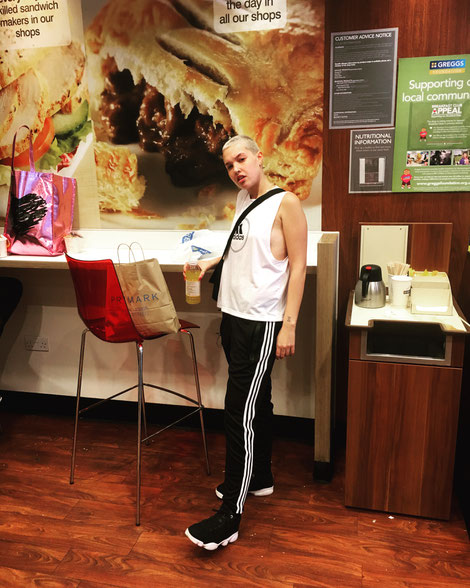 Tell us a bit about Girls about Peckham
Girls about Peckham it's all in the name. It's for all girls about Peckham doing what they do, wearing what they wear, being who they are.
Our environment is our strength, identity, power and style. Our motto is #girlsaboutpeckham. I have seen women who look like me left out for long enough, so I wanted to show that all types of women exist and show those that are newcomers to the area, that Peckham isn't just one colour spectrum it's a melting pot that they need to include themselves in.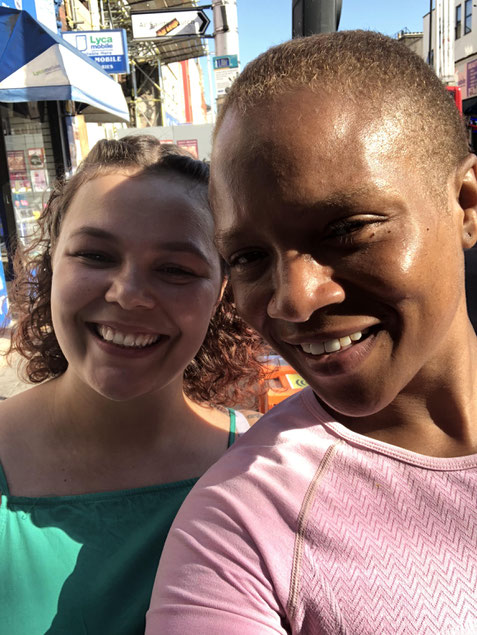 Who is it for?
Girls about Peckham is for all women. I don't want anyone not to feel represented — for long enough I've seen the world act as if only one type of women existed.
I share images that reflect the realness of women I see based on the energy and vibe I'm feeling that day.
How did it come about?
It started in 2015 with the idea which was first a fashion Shoot in Peckham, aiming to highlight what I loved about my area. I scoured the clothes from local fashion boutiques that have since (sadly) closed down.
What do you love most about it?
The interaction with the girls I photograph. I've become quite close to a few, talking everyday about all types of things. I also love the messages I get saying how happy they are to have found this space, or how they wish it was around when they were growing up in Peckham.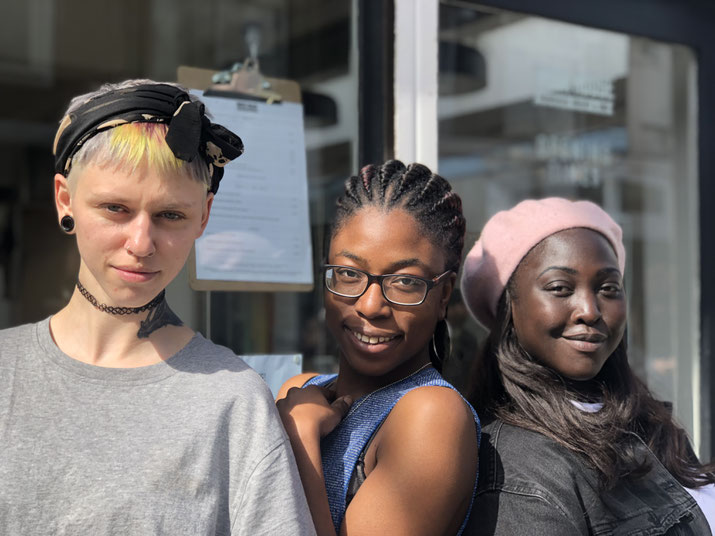 What is the biggest lesson you have learned since starting it?
Don't expect anything, that way you are pleasantly surprised when something great happens.
What is the biggest lesson you have learned since starting it? Would you do anything differently?
Started the Instagram page earlier.
What's next?
You have to watch and see but I do have plans, however I feel when you tell too many people it can hurt your vision.
Anything else?
I have a radio show #girlsaboutpeckham coming in September. I can't say too much about it, but there is a Carnival Playlist entitled POWER on our highlights (Instagram). I listen to it in my shower whilst soaking myself up and thinking how beautiful my body is with flaws and all, so I want the ladies and gents to feel that vibe too, even if they don't know the genre of music — it's the drums that connect one's soul.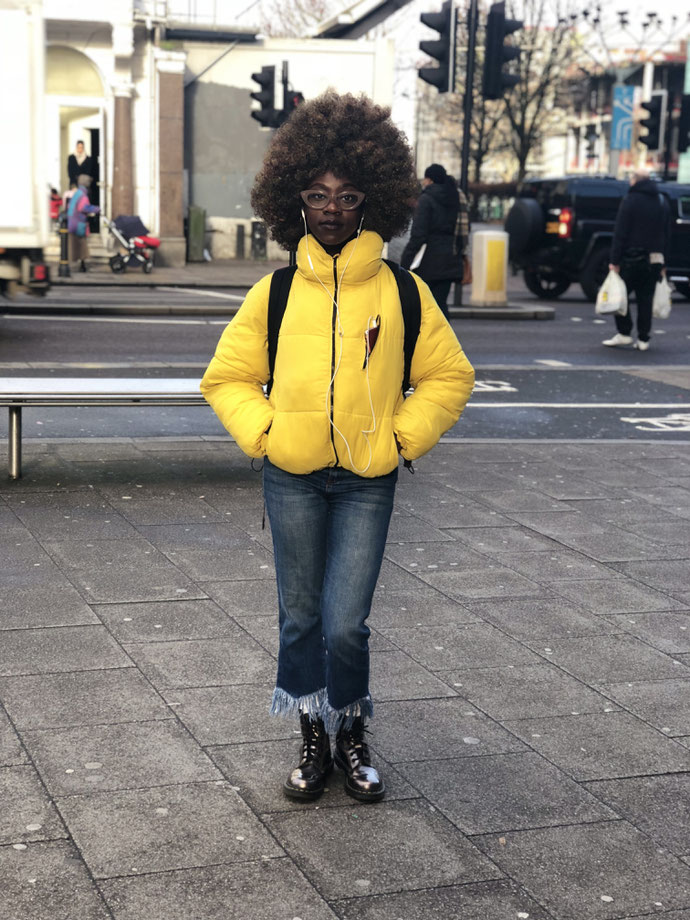 Favourite things to do/places to go in South East London?
Parklife, Boxpark and few other local spots — like the Falafel Bar in Camberwell ( Falafel & Shawarma), the Gym formerly known as Peckham Pulse where I do spin and LBT (there is a family vibe there and we train with the men), the Peckham Plex (my kids have grown up watching movies there), the Caribbean spot inside the indoor market and the Juice place next door to Argos — they make best fresh juices.
You can find out more about Girls about Peckham on Instagram, Facebook and Twitter @girlsaboutpeck1 .