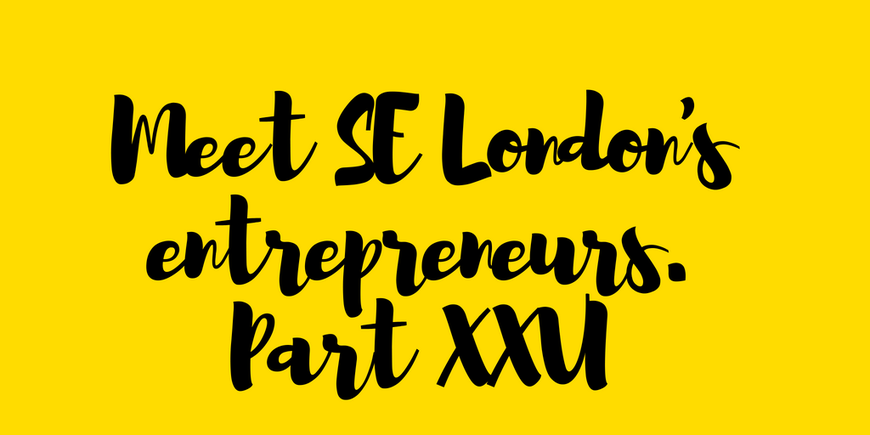 If you are new to this series than let me give you a quick heads-up. It's simply about highlighting the great entrepreneurs in

the

area. SE London is brimming with talent, and I have just started scraping the surface uncovering people like Deborah.
I came across her during the great local monthly networking meet at Space 61. She had come to support one of her clients (Sartoria Lab, the third entrepreneur I ever featured in this series) and the first thing I noticed was her fabulous red hair! She was quietly confident, and I loved that she was there in support of someone else. I saw her a few times after that, always at a networking event, talking about her coaching businesses and the creative people she has helped along the way.
Fast-forward 9 months and Deborah is publishing her first book What's Your Excuse for not Succeeding as an Artist. 
The content is straight forward but crucial. She lists all the "excuses that stop artists fulfilling their potential", followed by practical advice to get them out of their creative rut.
Personally, I have always struggled to see myself as a creative, so I was intrigued about her book. So when Deborah generously offered me a copy I was keen to get reading!
And what an eye opener it has been.
Apart from the fact I found myself nodding throughout the first twenty pages, I found it full of excellent advice, exercises (that I have also adapted to do with my own kids), as well as examples of other artists who encountered similar obstacles — and how they too got out of it. Everything is delivered in bite size chunks, so you are not overwhelmed by reams of theory and explanations, making it easy to digest and come back to it again and again.
Buy it and have it by your desk — there is enough good advice for all us, creative or not. 
But before you do, let me introduce you to Deborah Henry-Pollard, founder of Catching Fireworks and now published writer.
Catching Fireworks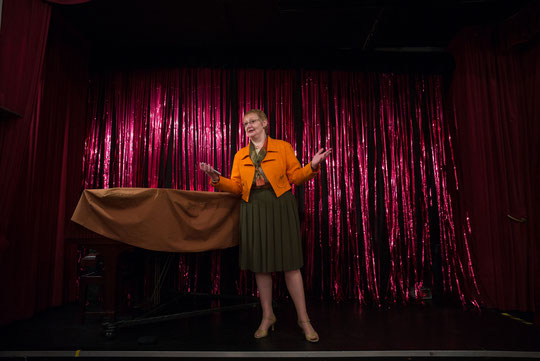 Tell us a little bit about Catching Fireworks. How did it come about?
Like many people in life, I was in a career which I had fallen into, namely fundraising. It was a job which used all the skills I had developed working in a variety of organisations over the years, such as project management, marketing and writing. I was at the stage of moving on and the next logical step was further up the fund-raising ladder — but I had never wanted to be a fundraiser! I couldn't see a different way forward and felt trapped and miserable on a daily basis. I decided to get outside help so I signed up with a fabulous career coach, Cherry Douglas.
Out of my sessions with her, I discovered many things, including that coaching was a tool I had been using throughout my career when working with people. Another was to create a big vision for my future which would not only give me a career I would love, but which also supported other people in fulfilling their dreams and potential. My first instinct was to look for a company which would employ me to coach, but when I started telling my friends what I was looking for, several said if I coached freelance, they would employ me. I had never wanted to be self employed, as I wanted the security of a paid job. However, this was the end of 2008 and so many big companies were failing and people losing their jobs. It made me realise that nothing is secure and if I was going to find myself out of work, at least let it be on my terms.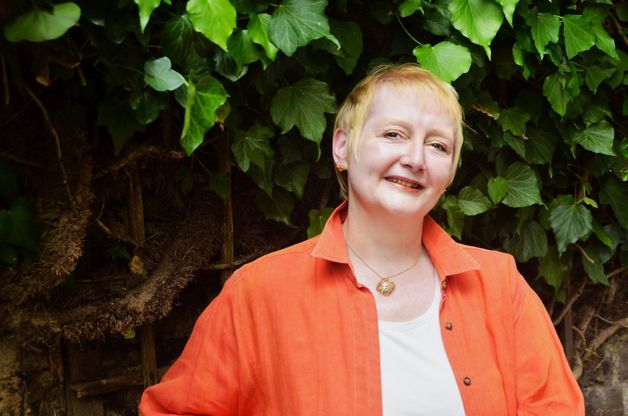 I built up the coaching practice gradually, whilst also taking on freelance project management work, and started building up the Catching Fireworks brand. And if you want to know how the name came about, I would love to say it was after hours of research and focus groups, but it came out of one conversation where I was explaining to a friend what I wanted to do and how I wanted to work with people. Being a visual person, I was thinking in pictures and said, "You know what it is like when you have a great idea and all these little ideas and to-dos are shooting off like fireworks. My role is to help people catch them and bring them to earth before they disappear into nothingness or get trampled in a muddy puddle."
It was a metaphor which struck a chord with both my friend and with me and seems to have captured peoples' imagination since. It is an image which continues to excite me when I am working with a client and see their energy fizzing up as they see the possibilities of their own ideas and vision.
I also see my clients as the fireworks. When you get fireworks, they already have a brightly coloured and exciting outside. Inside — well, who knows what the hidden potential is? Are they a bright gold starburst, a loud pink explosion, a glittering green arc across the sky? My job is to light the blue touch paper and help the client release their own fabulous potential.
Why only work with creatives?
It basically because I want to use my skills to support the people who give so much to me.
I always say that everything I know comes from consuming the arts in some way. Starting from when I was very young, I had always read, watched films, listened to radio drama, listened to music, looked at paintings, etc. Through all that, I got to see other viewpoints, lifestyles, cultures, values, ways of thinking, ways of working, and it fed (and continues to feed) my curiosity and my desire to learn. My horizons are continually being opened up through creativity. I also believe that whether we realise it or not, the arts in all their forms are important to all of us. How many of us listen to music or watch a favourite film or soap opera to cheer us up?
I have worked in admin roles in a lot of arts organisations and seen how creative people can be brilliant in some areas but then get blocked because they don't see how their creative thinking can be transferred into other areas of their lives and careers. I aim to help them see that and provide clarity, perspective and support to creative professionals so that they can create wonderful things — and be successful (whatever that word means to them).
By the way — I believe everyone is creative in some way, whether they realise it or not! Creativity is not just about painting a picture or knitting a sweater, it is about problem solving and finding new ways to do things.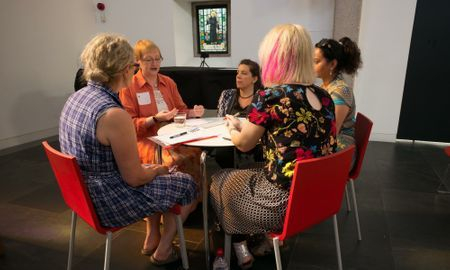 What do you love most about it?
What I do is ask lots of questions. The single thing I love most is that moment when I can see that a client has seen an answer for themselves. It could be a new idea, an opportunity, a breakthrough or a realisation of who they are. It is a moment when somethings shifts for them and a new possibility has opened up. Out of that, I see books written, exhibitions put on, plays staged, and more wonderful creative work put out into the world.
What made you decide to write a book?
I didn't really decide; the opportunity turned up! I had been writing a blog for about 8 years and several people had asked if I was planning to write a book, but I didn't really know what I wanted to say or how to structure it. I already knew of the publisher, WYE (What's Your Excuse) and thought it was a great format, created by another coach, Joanne Henson. Joanne approached me and asked if I would be interested in writing a book around creativity and artists. It seemed too good an opportunity to miss and I saw how the format of the book would work with the way I write. I work one to one with clients, so it was also a way to take the most mentioned excuses and offer some of the tools and tips I use with them to a wider audience.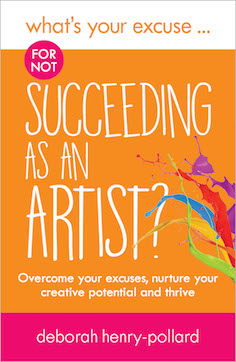 What is the biggest lesson you have learned since starting?
Tax isn't as difficult as you think it will be — seriously, doing my own tax was the one thing which nearly stopped me going freelance! And you can always get help. Following up on that, it may be your business, but that doesn't mean you have to do it on your own. Building a network is mostly talked about in terms of developing a customer base, but it is equally important to build a support network of people who understand the joys and pressures of working for yourself. Be generous with your support and ask for help when you need it.
What's next?
Good question! I have nothing planned as such, but I am open to opportunities! I am doing more public speaking, including at the Chester Literature Festival in November. But my great love is the one to one work, so my focus is always on working with more individuals and helping them to get to their dreams.
Favourite things to do/places to go in South East London?
I live near Nunhead Cemetery which is very beautiful whatever the season. It is where I go to blow away the cobwebs and take a break. I love pottering around the shops in Lordship Lane in East Dulwich.
There are also so many amazing galleries in the area, such as South London Gallery, Bearspace, Cockpit Arts, Deptford X, so I get to as many exhibitions as possible. The whole Bussey Building / Copeland Park area is a treasure trove, so I love any opportunity to visit. And if all that is too much, a cuppa at Two Girls Cafe in Peckham is a perfect way to relax! This whole area is brilliant though — I am originally from east London, lived in north London for a while, but am now a confirmed south Londoner!