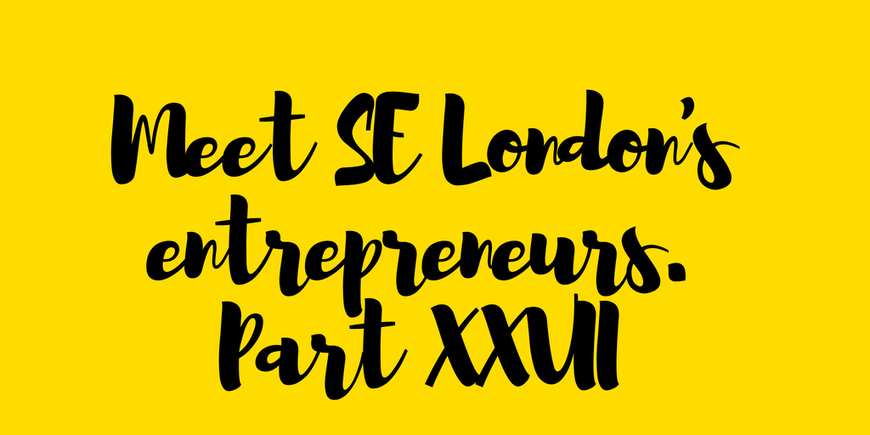 I always smile when I think about how I met Cat .
My husband and I were at a Featured in Fifteen event, and I was particularly excited about some of its speakers, when Cat sat down next to us and started chatting away. Just like that.
And it was so easy.
Rather than politely smile and avoid eye contact we were completely drawn by her. Cat is funny, cheeky and has a huge twinkle in her eye. You just immediately want to be friends with her.
It turned out we had plenty in common too, but our love and support of all things local really resonated — which made sense considering where we were meeting and the people we were there to listen to. That particular event (Courage & Community) was very powerful, but it felt natural to be laughing and crying with Cat, and when we talked about what we did, it was obvious that serendipity had something to do with us meeting that night.
So it's a joy to include her in this series.
Her answers are full of her natural enthusiasm and energy (a must for her chosen profession!) and if you have children under five, you really must get to know her. 
What a pleasure it is to introduce you to
Little Folk Nursery Rhymes

Tell us a bit about Little Folk Nursery Rhymes. What is it and who is it for?
My smallbiz, Little Folk Nursery Rhymes, is basically me playing my guitar and singing nursery-rhymes, some newer ones and the much-loved classics, to lovely little customers, from babes-in-arms up to pre-schoolers, and their exhausted parents in some quirky and fab venues around my local area SE26 — and a bit further out if I can leg it back for the school run!
How did it come about?
I started Little Folk Nursery Rhymes in 2011 when I was sort of coming out of the bedlam of having two babies fairly close together — I needed to earn some money! I'd been helping lead (my stint was a year or so) a long-established, gorgeous voluntary singing nursery rhymes group and a few of the lovely mums said I should do something like that as my own thing and that's where the idea started! I was chuffed to bits when people actually turned up to my first ever group and now I have 7 or so groups a week, sell a CD and have just released a fun finger-puppet version of the 5 little ducks song and there are some exciting projects to come around the corner.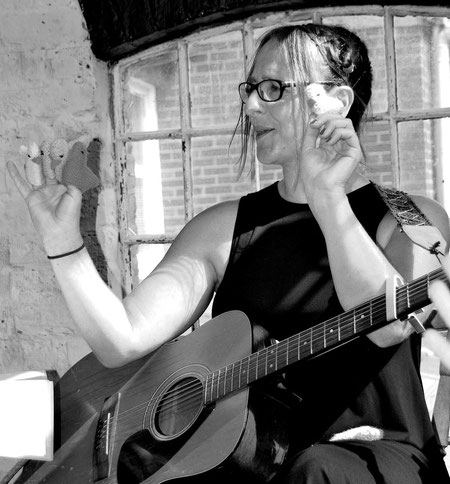 What do you love most about it?
I absolutely love sharing singing, my strap line is 'music & singing for everyone' — I've always enjoyed being with babies and pre-schoolers and I will never tire of seeing how little ones react to music, it's such a beautiful, natural thing, no-one has taught them how to react to it, it's innate — and some of them get so into it, their little bodies quiver with the sheer joy of it and that is the best thing ever! And, who knew, I also LOVE running my own business! 
I never knew I would have my own business, but it has been the best (and the hardest) thing ever! I'd always worked really hard for other people's companies and it is a bit of a thrill to do it for yourself and not answer to anyone else — apart from your customers! And also, it is very special being a little part of loads of families' weekly fun — someone said to me the other day to think of how many little people I have sung to week-in-week-out over the last 7 years and it made me feel a bit emotional, it must be hundreds! 
Another thing I love, that I never foresaw was seeing how new mums formed a bond with each other at my groups, that has been very special to me as I remember how tough and isolating those first few months can feel sometimes. Finally (I do go on!) another thing I never foresaw that is with the onset of all this modern social media stuff (I am such a technophobe!) that I have a very small platform to spread the word about Type 1 Diabetes, my eldest boy has battled this extremely difficult to manage condition for 6 years now and I love myth-busting and sharing information about it — knowledge is power and all that!
Would you do anything differently?
Although it has taken me a long time to get where I want to go with little folk nursery rhymes, it has been a slow and organic process that fitted in around my boys growing — so to be honest I wouldn't have done it in any other way — they are now 11 and 9 so I am starting to get a little bit more time to play with and try and be more effective. I also wish I was much more organised with my admin and tasks, but I really do the best I can — it is definitely not perfect and I am always shuddering at my gaffs and chaos but somehow I am kind of getting where I want to be with it all!
What's next?
I made a pact with myself this year that I really did have to start earning more money from my smallbiz and that I had to throw myself at all the scary things! The money thing is a drag, my husband said once that he has never known anyone work so hard for so little financial gain but as the years race by it's been improving, this time next year, Rodney! So, to that end, I have thrown myself in a bit more and am performing at the wonderful The End of the Road Festival for three days at the end of August and I am in the middle of the editing process of videos for a YouTube Channel which I am very nervous but very excited about!
Favourite things to do/places to go in South East London?
You can hire Cat for birthday parties as well as NCT meets  — which I personally think is a great idea! She has sessions on every day during the week, just make sure you check her website for dates, times and locations first.
You can follow Little Folk Nursery Rymes on Instagram, Twitter, Facebook, or check out her website where you can by her fab CD — 10% of every sale goes to JDRF for Type 1 Diabetes and there's also the 5 little duck gift sets — both available on her website.