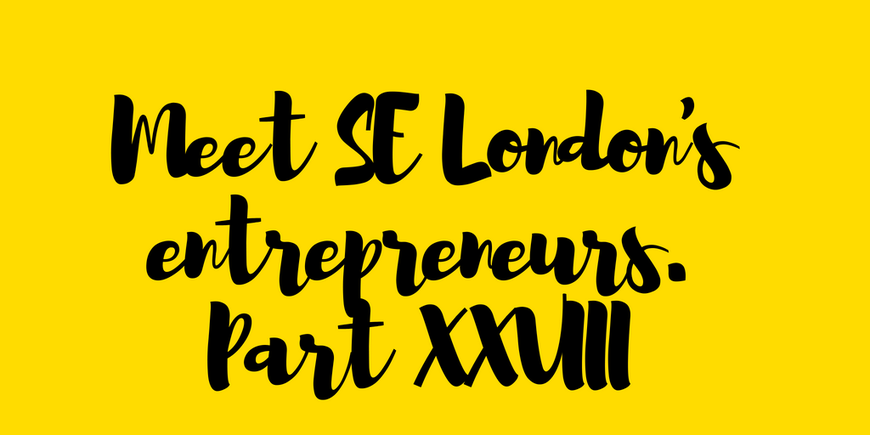 Hello October. Since starting this series in January this year I have managed to feature 27 brilliant local entrepreneurs, and the 28th is no different.
Let me be straight. I have never met Marion in real life. She got in touch about her business and wondered if I would consider featuring her, so I quickly got on with my research.
I found out that like me, Marion also comes from an advertising background, and li nke me she also wanted more. Marion is a self-taught photographer and perhaps because of that, her work has a much less traditional look and feel than the usual family portraits. So far so interesting.
And then she mentioned her own personal project, and I was fully on board. The project — My Mum is an Artist — is all about showcasing how other women have combined motherhood with their artistic career.
Marion has included some very insightful questions that make fascinating reading, as well as beautiful images of the women - first as artists and then as mothers. My Mum is an Artist makes captivating reading, and the images are outstanding — fully delivering what the project is all about. They are also an excellent example of her style, which is another reason to go take a look. 
To me, her project is a visual ode to all mothers (if such a thing exists) covering our passions, struggles, creativity and inspiration with beautiful images to boot.
Get yourself acquainted with
Marion & You Photography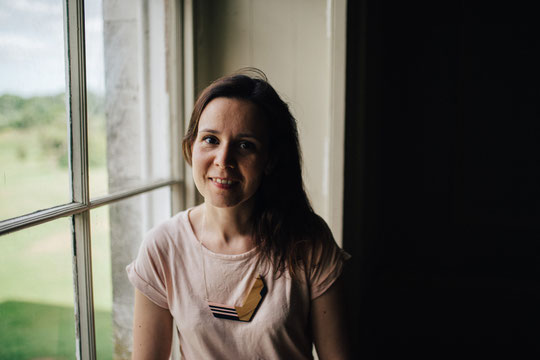 Tell us a bit about Marion & You Photography. What is it and who is it for?
Marion and You Photography is my photography business specialising in family, newborn and maternity photography. I live in Penge in South East London but I work on location, at my clients' home or in a local place that is dear to their heart.
I work with families who are looking for something more than traditional family portraits, who have a creative eye and are after something more authentic, natural and spontaneous.
It's exciting work because every family is different so no two jobs are the same. It's always a privilege to discover the family's story and the personality of each family member, and that's what I really want to draw out from each photo session.
I want my clients to look back at their photos when their children are older and remember the stories relating to that specific time in their family life.
Who is it for and how did it come about?
I'm a self-taught photographer; photography has been in my life for a long time. I used to work in advertising full time and it's only in the last five years that I've realised I wanted to focus more on photography because I could see how rewarding it is to photograph children and families. 
Kids are so open with their own emotions that they usually bring the best out of the whole family. I can relate to this even more since having my own family. My little boy is now a great source of inspiration.
What do you love most about it?
As a family photographer, I love the variety of people I meet and I feel pretty lucky being able to work in a genuinely loving and happy environment surrounded by laughter and giggles. It's so gratifying when I deliver photos to a family knowing that they will treasure them for a long time.
Newborn photo sessions hold a certain magic to them as you can feel that outpour of love. I never get tired of these moments.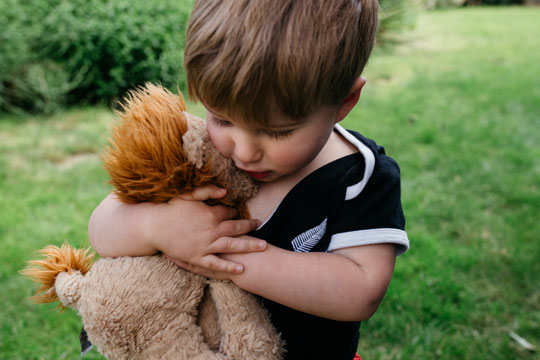 What is the biggest lesson you have learned since you started? Would you do anything differently?
I've learned that taking photographs is actually the 'easy' part of the business. The hardest part has been trying to stay on top of the content creation for all the various marketing platforms. Creating social media content, writing thought pieces and blog posts, developing personal projects as well as planning promotional material take nearly all of my the time, more than people would imagine. Time management has truly been a steep learning curve.
It takes a lot of patience and perseverance to get noticed as it is a very competitive industry, especially in London, but luckily, the passion remains strong, which always gives me the motivational boost when I need it.
What's next?
I'd love to develop new collaborations with local artists and small entrepreneurs.
I started a personal project called 'My mum is an artist' creating photographic portraits of women who are both artists and mums. I capture them first in their work environment and then at home with their child(ren). So far I've portrayed an actress, a visual artist and I've just revealed the portrait of an illustrator, all based in South East London. It's my way of embracing the beauty of motherhood and showing how children influence their mum's creativity.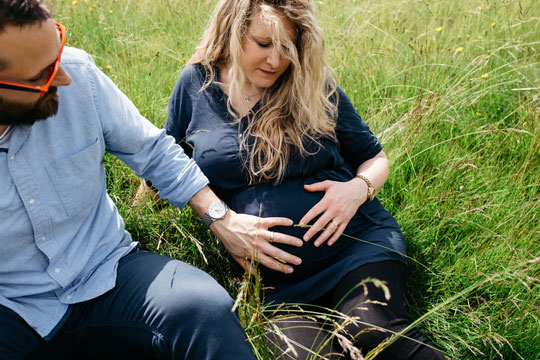 Favourite things to do/places to go in South East London?
I love visiting the Horniman museum in Forest Hill with my son; there's always something to do between the exhibitions, the animals (real or stuffed), the music room, the garden and the lovely food market on Saturdays.
During weekends, when we're not exploring the countryside in neighbouring Kent, we like heading towards Greenwich: visiting the Maritime Museum, walking through the park and climbing to the top of the hill for the stunning views.
Living in Penge, we're fortunate to have some fantastic foodie places near us. For a truly authentic pizza, we always choose Sicilian Art. We're also lucky to have a French creperie, Creperie Chez Yves, for delicious galettes served with French cider. I love the old classic French tunes playing in the background. And last but not least, Alexandra Nurseries is a little gem, perfect for tea and cake.
As well as family, maternity and newborn photos Marion also creates premium coffee-style photobooks, photo albums and fine art prints.
She is very kindly giving 10% off if you quote SE Sussed (for a photo session booked by 31/12/2018) — you can get in touch with her hello@marionandyouphotography.com for further details.
If you want to find out more, just head to her website for a full list of her products as well as examples of her work. Be sure to check out her blog, and beautiful insta feed too. She is also on Facebook and Twitter.