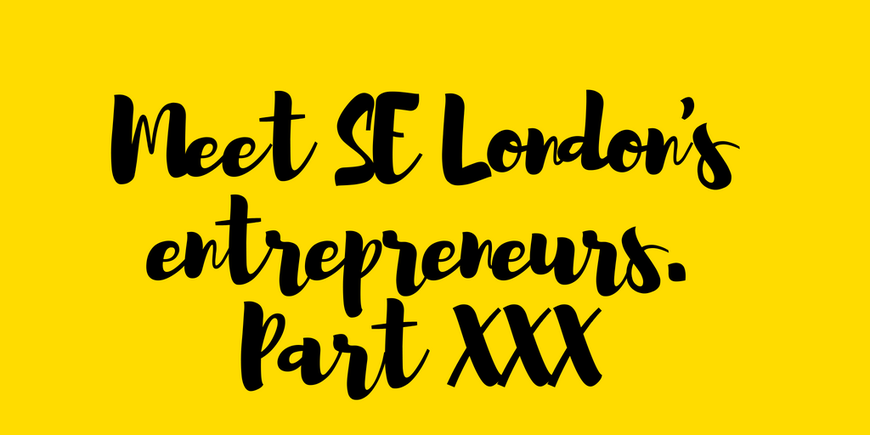 When I met Jaime (one half of Make Mee Studio) I remember being intrigued by her plans.
Though I have always recognised the advantages of being able to sew, my lack of affinity (and ability) when it came to it left me a little cold. But when I stopped worrying about my lack of skill and starting listening to the abundance of theirs, it made a lot of sense.
Jaime and Tracey are bringing sewing back to the area - with After-School clubs, Sewing Surgeries, Crafty
Parties and Peace & Prosecco events for us to choose from. Since our initial chat, they have gone from strength to strength and I am thrilled for them and proud of #selondon for getting stuck in! It's great to see that at a time when we are creating so much waste, there is still apetite to learn how to make, mend and adapt what we own. 
In fact, Jaime and Tracey would love to bring their workshops into local schools too, so if you know of any that might be interested, do get in touch with them. 
The truth is, you don't have to be a mum to find yourself in a beige moment, but lucky for us we have Sally to lend us a hand! So come and read all about the fab…
Make Mee Studio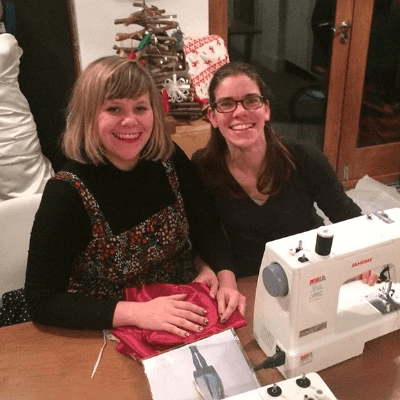 Tell us a bit about Make Mee.
Make Mee Studio is run by myself (Tracey) & Jaime, two enthusiastic lifelong sewers (both sewing since 7 & 5 years old.) We love sharing our making skills with others, and offer sewing lessons for children and adults, from beginners to advanced in our little garden studio in Brockley. 
We love to get involved in community projects around South East London, have run a few projects with local youth groups, and we're also hoping to work with schools soon. We offer a free sewing workshop every month to service users of the homeless charity the 999 Club in Deptford.
How did it come about?
We met about 7 years ago teaching sewing. I have a background in costume and tailoring, whilst Jaime studied Textile Design. We only worked together for about a year but stayed friends after I left to start a family. Jaime likes to say that I followed her to Brockley, but I disagree! I bought a house here and built a studio in the Garden, where we teach. Starting the business together just seemed to make sense, it was something we were both passionate about and two heads are better than one!
It fits around our lives too - Jaime can work in the daytimes and as I have young children, do evenings. On the surface we seem a little like chalk and cheese but in a lovely way that totally works for us as we bring different elements to the business that work really well together.
Who is it for?
Our courses are for everyone! 
We run after school clubs for children on Tuesdays: 4:00pm — 5:30pm & 5:30–7:00pm, and Wednesday and Thursdays 4:30–6pm (starting from age 6), and we also have Sewing Clubs during the school holidays. 
For adults we offer a beginners Dressmaking Courses (this doesn't just mean dresses! It's about the fundamental skills you need to make your own clothes), but we are also working on offering advanced courses too. 
We run Sewing Surgery Socials every Wednesday 7–9pm and Thursday 12:30–2:30pm, for those who want a bit of guidance and/or company for their sewing — there's always homemade cake. 
There's also our Sewing Saturdays where we offer a whole day of different courses so great for dipping your toe in the water, and something you can do with your kids, or alone. Basically, we try to provide something for everyone!
We believe sewing is not just a handy life skill. It can have fantastic effects on mental health too and it's a great calming, mindful activity that can be so satisfying. That's why we are passionate about working in our local community and getting out and about offering sewing lessons and creative workshops to those who wouldn't usually be able afford it, or had maybe even never thought about sewing before.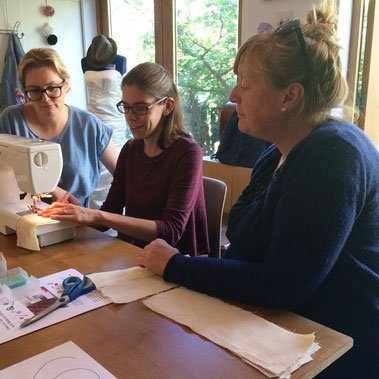 What do you love most about the business?
Jaime: I love meeting new people and teaching them something new and useful! I actually began teaching as an antidote to the endless cycle of fast fashion. Teaching people how to make and sew and fix and mend themselves can have a huge impact on how they consume and how they feel about their clothing, which I love, and I also love seeing people who thought they couldn't do something be proud of their achievements.
Tracey: I have dreamt of owning a sewing studio for a long time so it's lovely that it is finally a reality and that I am able to work around my kids rather than the other way round. Sewing is such a handy skill and I love passing the skills on. I love seeing people getting excited about what they have made and seeing them progress. I really enjoy meeting new people and sewing is so inclusive that you get to meet all different kinds of people.
What is the biggest lesson you have learned since you started? Would you do anything differently?
We've only been running for just over a year and we're constantly growing and getting new customers, and adding new courses which is amazing. 
We've learnt that sometimes you have to play a bit of a waiting game! It can take a little while for people to engage with something, even if they are really keen, it might be 2 or even 6 months before they actually sign up to a course. It might take them seeing a flyer, meeting us at an event, seeing something on instagram and then they remember to actually book! 
The other lesson is how important it is to go to networking — business support events in the local area have been invaluable for us, and we've already had some amazing opportunities through chance meetings. There are some really great organisations around Lewisham that have helped us such as The DEK, LEAN, VAL, Space at 61 and Lewisham Local .
Certainly, worth looking into if you're starting a business. I don't think we'd change anything we've done so far.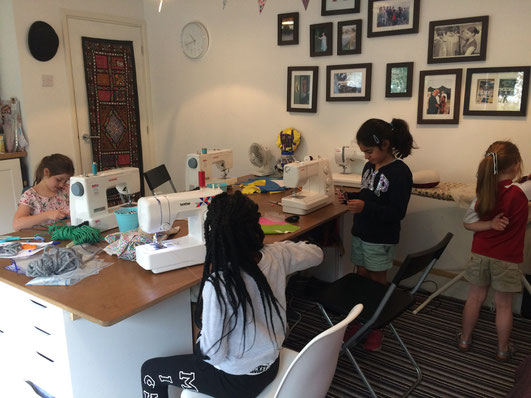 What's next?
In the immediate future we're excited about offering some great one off courses getting ready for Christmas, including our Peace & Processco evening. We're also holding a Crafty Christmas Party at the Talbot Pub on the 24th November which will be a lovely afternoon.
In terms of the business we are working on proposals to take our sewing workshops into local schools, and to other community groups. We want to get as many people sewing as possible! We'd also love to offer parties for children and adults, so when we get some time we want to work on that too.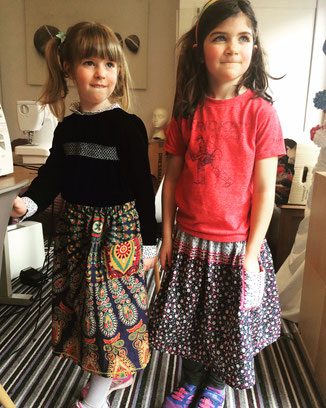 Favourite things to do/places to go in South East London?
Jaime: My favourite thing to do is cycle around South East London, I love being able to get around quickly seeing the scenery on my way. Thames Path Greenwich is one of my favourites, cycling all the way from the Cutty Sark to the O2 and the Thames Barrier, I always think the journey has quite a dystopian feel to it, full of iconic historical and modern buildings, the odd disused ship, the interesting industrial machinery making aggregate (although the new developments have been getting in the way for a while now, I hope they don't take away the character!) I would highly recommend the ……..cycle scheme in Lewisham where you can rent a bike for 1 month for just £10!! I bought the bike from them at the end and now I cycle almost everywhere.
 
Tracey: I love the Horniman, everytime I go there I am amazed at how big a Walrus is! I find there are so many things to do that's it's impossible to get bored! I have 2 small children and there is alway something exciting to do. When I have a rare moment without them I love heading to Blackheath and Greenwich and wandering the shops and eating amazing food.