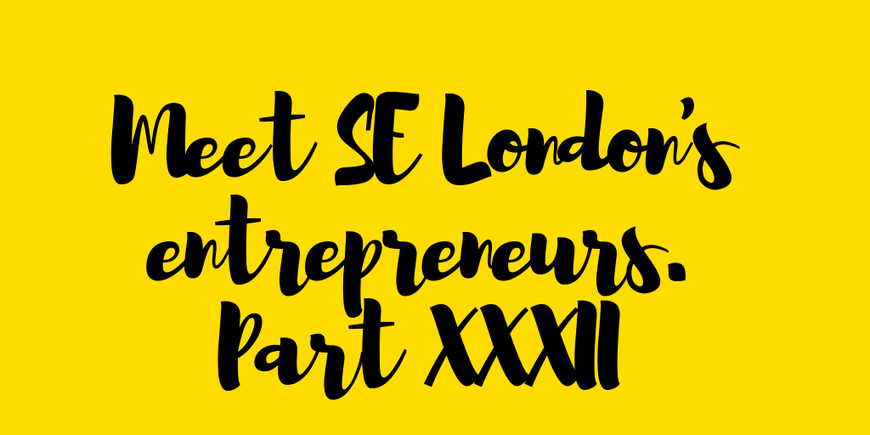 I have always struggled with my haircuts.
And after two disastrous experiences (one as a pre-pubescent girl and another in my twenties) I just gave up on the notion of trying to discover the right person for me. Even when I stumbled into talent, I learnt that people move on, and so do you.
So when I was recommended to meet a local talent that decided to go at it alone, I jumped at the chance.
And met Oz.
I've been thinking of a fancy way to describe her, but the truth is I don't need to. That is not what she is about. Oz is about talent, courage, and fun. Last year she was a L'Oreal colour trophy finalist, and I like the way she talks about empowering haircuts. She is also a makeup artist and unsurprisingly a creative at heart — developing ideas and techniques that combines her love of art and hair.
But Oz is also unassuming and quiet. She asks lots of questions and listens, never pushing you towards a place you don't want to go.Though that is not why I like her.
I like her because she is honest, kind and incredibly supportive of the women around her. I opened up to her far too easily (sorry Oz!) and she did too, and it was that trust and honesty that drew me in.
I have seen Oz a few times over the last few months (newtworking works!) and I have enjoyed watching how much she has progressed with her business. She might not realise it yet, but she is transforming in front of us, rising from past disappointments (who hasn't had those?) and aiming high.
It's exciting hearing her talk about graduating from her business course, her possible new premises, the 'Sisters of Oz' hub, and the new ways she is embracing hair and art.
And even though she sometimes worries about sounding vulnerable, she is a tough, hardworking entrepreneur, juggling talent, business, and looking after her best creations yet — her sons. And she's only getting started.
I would of course recommend her, but I think I've done just that. So I'll leave you with her very own email sign off — the best I've read in ages.
'Love, peace and hair grease'.
The Scissors of Oz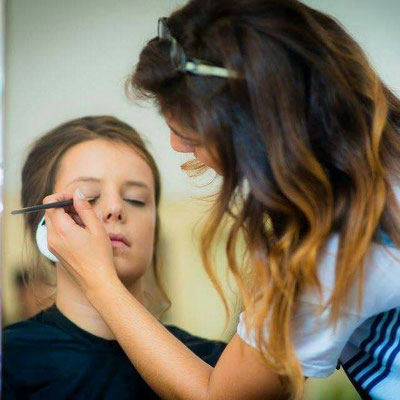 Tell us a little bit about The Scissors of Oz. How did it come about?
Although I have been in the hairdressing industry for over 18 years The Scissors of Oz came about around 10 years ago whilst cutting a client's hair and talking about our favourite films. My film director client (ironically) mentioned that one day I should have a salon called "The Scissors of Oz" The Wizard of Oz was my favourite film and Oz my name, so bobs your uncle that's how it begun! I've completely taken my identity and filled it with a lot of magical moments to establish my brand as whole.
How do you combine your love of art and hairstyling?
This is an interesting yellow brick road and although it's been a long one with many obstacles and challenges, it always keeps me engaged and one step ahead of myself - even though I've never owned a pair of ruby slippers!
Straight after leaving school I went to Camberwell (UAL) and absorbed myself in all dimensions of art. I took a real passion towards screen printing and fashion and by the end of 2 years I went to LCF to study make up, hair styling and fashion styling. This is when I began to contribute elements of my teenage hair experiences in salon along with my art background and Peckham roots.
I had a lot of dreams Vs reality moments and was yet to find out my real joys. Four years ago I joined a start up which was a hair salon and gallery combined into one and this is when I really felt most at home. Although the art jargon took a while to understand, I soon found myself completely engaging with the works and my surrounding. At times the Art scene was intense, but it really helped me start establishing my hair artistry and growing into a person with not only creative skills, but building my salon management, and art direction became second nature. My main accomplishment (although still at the beginning of this journey) is combining my love for printing on hair! Watch this space.
What do you love most about it?
For me the most satisfying part of my role is having the ability to make someone feel amazing. Not many people give hairdressers enough credit for their work. You see hairdressers are like therapists, friends and place for retreat. People open up to me more than other professionals for help and advice. I don't just create lovely hair, it's a big responsibility to look after someone from the inside out, and I thrive when I make people feel good. I call them power cuts! I enjoy working with brides on their big day and also creating walking pieces of art. Freestyle colours really get my arty juices flowing.
In those moments I feel out of this world. I can't quite explain it but it's like millions of endorphins pumping through me. I'm happy when I've made someone walk out smiling and ready to take on the world!
What has been your biggest learning since starting?
This is a fragile topic and I struggle to express it fully. I guess the broken promises from past "bosses", being mansplained, manipulated and used for my kindness and skills without being paid fairly or recognised for my hard work, are difficult things to process.
In saying that, if I wasn't demoted of my position and treated this way I may have never had the courage to start my own business. Being a single parent and having two children that are growing up quickly meant it was a battle between being "safe" or being a "role model". But I took the risk, and it's paying off.
I feel that having a strong network of artists and creative friends around me who have supported my choices and encouraged and helped me along the way, makes my business more of a community and a network of nice humans I have been collaborating with, rather than a claim to fame or ego bake off!
My swap "your skill" approach allowed me to set up after quiting my job without a pound in the bank! We help each other, respect each other and share good and bad moments together. We are real and strong and that's my biggest learning.
I am not alone, I am not better than the salon next door, I am me and that's all I ever wanted to be.
Would you have done anything differently?
This is a great question. I believe in the journey and the lessons along the way. We should never regret our choices, because once they were the right ones but I have dropped out of 2 courses in my life time, one to have a baby and the other to pay my rent.
I guess there's always a next time, one day, or to be continued….
What's next?
This is the fun part! Christmas festivals, completing my business course to get me off on my own enterprise, lots of meetings, collaborations, talks about a kickstart campaign, finding a space in south east London where hair meets humans from all walks of life.
This journey has been very important to my own personal healing and none of this would have been possible without the love and support I have had from the people I met along the way.
It's now time to gather the network of talented generous humans I know and give back to my community. The sisters of Oz Hub in conjunction with The Scissors of Oz will be a collective of talented, creative, caring people.
These independent buisnesses will join forces to bring together power transforming hair services & healing in a safe space. Together we are stronger, and the aim is to create what I now call "a colourful road of inclusion", to empower, encourage & achieve because no one deserves to feel isolated, judged or unworthy of feeling or looking a certain way.
Being beautiful is kindness and I'm going to sprinkle that all over south east London!
I am also working on patenting and introducing my product of innovation for hair!
Favourite things to do/places to go in South East London?
Oz will be juggling home hair services with taking a space at a couple of local events like Charter school Christmas fair in Dulwich on the 29th of November and Camberwell Arts Festival in Denmark Hill (butterfly walk) on the 1st of December.