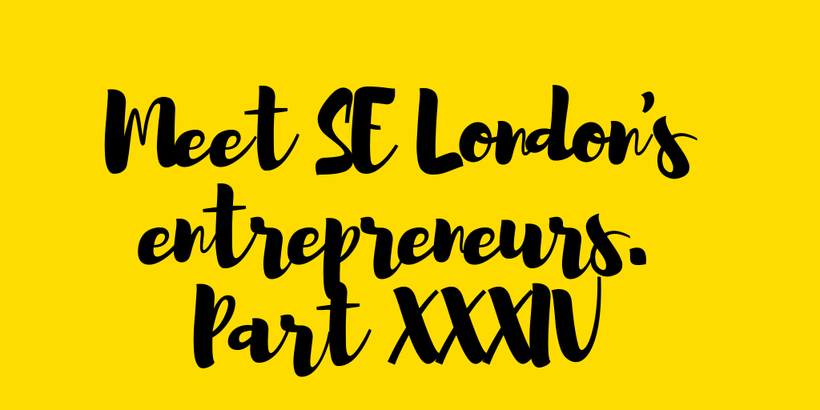 Bethan and I first met at Rye Here Rye Now's networking lunch at Peckham Levels. It was their first daytime networking event, and I was struck at how many new faces came along to share ideas and discuss their work.
I also noticed how many women attended, and how many of them were mothers who were either starting, thinking about starting, or were already deep into their own entrepreneurial journeys.
And so, I found myself sitting next to one of them — a young mum named Bethan who took the plunge after inspiration came knocking during pregnancy. I've stopped being surprised at how many times I hear stories of women experiencing huge creative rushes either during or after pregnancy (it was like that for me too), but it still makes me smile every time.
Bethan's inspiration took her on a journey into the past — researching age old recipes of non-alcoholic drinks, ultimately leading her to develop her own.
The story reminded me of local legend (and much missed) Roullier White, who was also successful in bringing many old techniques, recipes and ideas back to life — and adding his own twist to them.
But the truth is Bethan had me at 'drinking vinegar', and I knew I had to share her story. Also, I think JFDI is my new motto!
Mother Root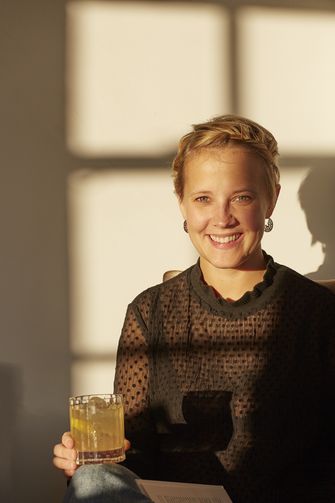 Tell us a bit about Mother Root. Why drinking vinegars?
I started to make drinking-vinegars about 3 years ago when I was pregnant with my son. After years working in the alcohol business, I have to admit, I hadn't really given much thought to non-alcoholic drinks until, suddenly, I went completely dry and realised there was not much out there. I was still going to bars and pubs but getting a bit fed up of lime and soda or tonic water. And generally I find fizzy soft drinks far too sweet.
One of the things I love about wine is the tart, crisp and balanced flavours you can get. I especially love wines from the Loire Valley and these wines are really vibrant and refreshing. I thought to myself, it must be possible to find the same kind of crisp, refreshing flavours in a non-alcoholic drink. It would just be about playing around a bit to get the balance right.
A bit of research led to me a New York Times article featuring drinks called "shrubs" otherwise known as "drinking-vinegars". Age-old syrups and tonics that were having a bit of a revival in the States, with brands like Pok Pok Som or Shrub &Co, that used different vinegars as the tart component in their blends. This really intrigued me — I wasn't sure at first, because, believe it or not, I'm not a massive vinegar fan!- so I decided to test some recipes for myself, starting with raspberry, then fig, cucumber, citrus and finally ginger drinking-vinegars. The result totally surprised me. Yes, there is a hint of vinegar in the aroma, but the flavour profile was so vibrant, fresh and powerful, and so balanced and mouth-watering, not too sweet… I was completely bowled over. I kept on making these for myself and friends for the next few years, and then finally decided to take it to the next level and create a brand to be able to sell these widely. That's how Mother Root was born.
What do you love most about the business?
It's a creative outlet for me. I love to bake and cook, and really enjoy spending time coming up with new recipes. But I also love how starting a business locally connects you up with some many other people and businesses too. It's revealed an amazingly diverse creative underbelly of Peckham and beyond and it is so exciting to become a part of this.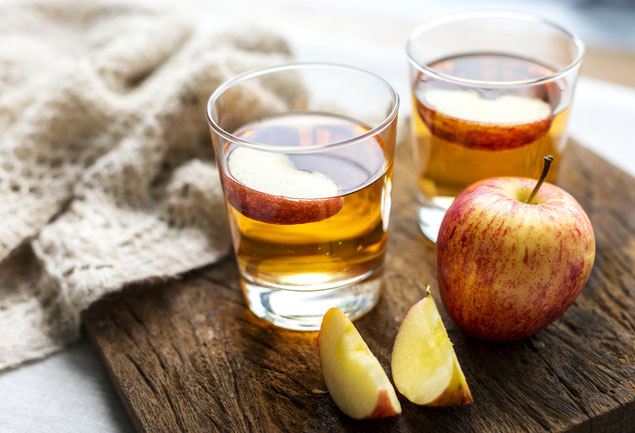 What is the biggest lesson you have learned since starting?
I have learned so much though this process it is hard to think of one thing. I've had to learn to be bolder and to be more ballsy. I'm quite shy and have had many moments of self-doubt so it has been tempting, on many occasions, to just give up, thinking that someone else would do a better job. But giving myself small goals, like launching at Pexmas last year as a way to get going, has been such a good way to keep motivated, and the positive response to what I'm doing from complete strangers has been the most motivating thing ever.
I've also learned that you can't do any of this alone and that I have some of the most amazing friends and family who have encouraged me non-stop to get the business started. they've provided advice, intros, childcare, anything I needed. It's a real community effort and the old saying "it takes a village" feels more true than ever.
What would you have done differently?
I'm not sure really. I think maybe spent less time worrying and more time just getting out there and trying. Fear of failure can be quite stifling and it held me back a long time. It sounds crazy, but I was also sacred of starting: of unleashing this 'thing' that would end up taking up so much time I'd not be able to control it and lose balance in my life. Its still early days and it has been really, really busy, but I have absolutely no regrets for getting started. Just that I wish I done it sooner.
Has motherhood changed you as an entrepreneur?
Well, you could say it made me an entrepreneur. In so much as the idea came to me when I was pregnant, and it wasn't until I had my son that I decided to try to make this into a business.
There are so many reasons mums end up setting up their own companies, from a desire to have more flexibility to seeing there is a gap in the market for a particular service or product and having the need to fill it. The latter was my case, but I'm actually running this as a side-business right now while I maintain my full-time day job. It's definitely hard work but as it is early days, it seemed like the more cautious thing to do! Who knows, it might catch on quickly and then everything could change.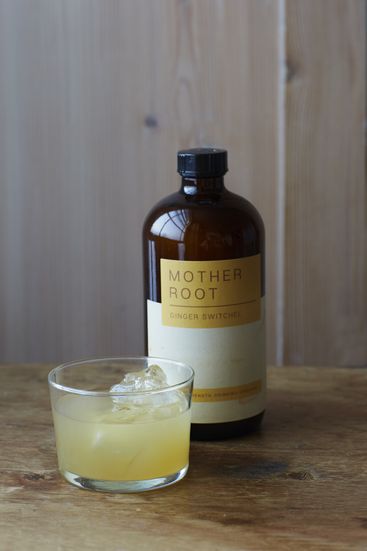 Best advice you were given?
JFDI. Do I need to explain? And the other one was: it's easier to ask for forgiveness than to ask for permission. Sometimes something that's good to remember!
How do you switch off?
I have a dog, a little Spaniel, and I love to get out the house for walks, often on Peckham Rye. I am a total Podcast fiend and so I'll always have my headphones in catching up with the latest from some of my favourites: The High-Low, The Daily, RadioLab or Unladylike. I love Audiobooks too — there is a bit of a theme here. Basically, I love that really intimate moment of listening to someone speak, seemingly just to you.
What's next?
More flavours! And more stockists. I'm really open to suggestions for both. What flavours do people want me to try out? I'm currently working on some berry flavours. And where do they want to be able to find Mother Root listed?
Favourite things to do/places to go in South East London?
We are so unbelievably lucky with everything on our doorstep. The food scene here is incredible. Recent crushes include Levan and Kudu where I have had incredible meals in the past couple of weeks. I will always love Artusi which is a great local lunch spot. I live really close to the Wildlife Nature reserve on Marsden Road, which I love to wander round with my son Fred. It's a tiny oasis, but there is always lots to explore and I love to watch him enjoying the outdoors.
---
---