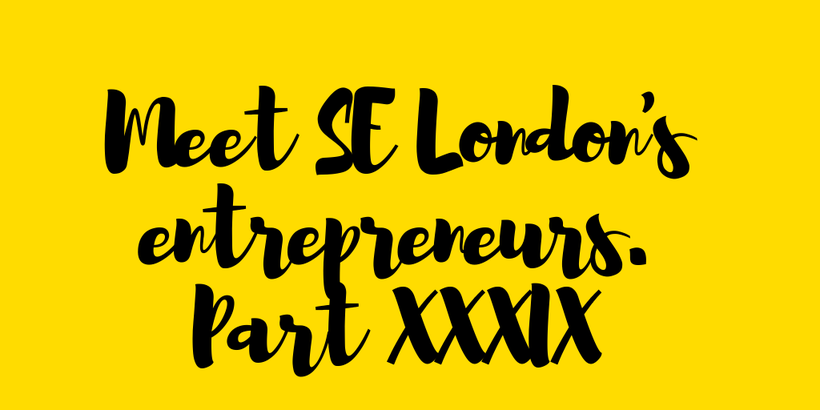 And we are back to school with a brand new blog post, fittingly about one of the mums at my kids' school. 
A budding entrepreneur that started it all with a simple idea: developing and running after school cooking classes for kids. Classes which proved so successful — good luck with the waiting list! — that you would be forgiven for expecting the story to end there. But nothing is that simple, or easy, and if you are on your own entrepreneurial journey you will know there are always new challenges to address. Success does not guarantee profit and so Dani had to rethink.
 
And that is what she did, expanding the offering to include cooking parties for children as well as for special (grown up) evenings. The change gave her more control over the business and her overheads, whilst still staying true to her passion —  cooking.
 
I really enjoyed meeting Dani. We had a lot in common, and I saw plenty of myself in her. It takes courage to change the path you are on, and it's great to hear how many plans and ideas she already has regarding the future of her business. For now, I only wished I could get a place for my kids in her class, as cooking really isn't my thing. 
Dani is definitely one to watch, and a huge inspiration for anyone (particularly other mothers) to take the plunge and follow their passion. 
She certainly inspired me. Thank you to The Ginger Gourmand for the introduction.
Family Feasts
Tell us a bit about Family Feasts. How did it get started?
Family Feasts started when a friend kept asking me what I was cooking for the family that night. She suggested that I set up a blog as there were so many mums like herself that were fed up of rotating the same 5 meals every week.
My passion for cooking started when I first had children 12 years ago. I saw it as a break from the childcare! A kind of creative outlet that took me away from the daily humdrum of looking after 2 small kids! Someone had to cook dinner and I was more than happy to put my hand up! It then grew into a real passion, ensuring that I was feeding my family a well balanced, nutritious, exciting variety of meals; I wanted them to be as excited about food as I was.
What do you love most about the business?
Creating new recipes, cooking with new ingredients, seeing the excitement on the kid's faces that I teach when they create something they are proud of. Hearing children tell me they woke up early and made banana pancakes for their whole family before anyone else had even woken up! Receiving feedback from parents that their children are eating foods that they never would have considered eating before!
What is the biggest lesson you have learned since starting?
That kids will try anything if they've cooked it themselves!
I have also completed an extensive Nutrition course, which I learnt a lot from, and feel I have earned my healthy eating badge now!
What would you have done differently?
It's still early days but maybe I would have focused more on increasing my social media following.
Has motherhood changed you as an entrepreneur?
Motherhood has MADE me an entrepreneur!
Best advice you were given?
Be yourself, have confidence in your ability and grow your business organically.
How do you switch off?
I run 3 times a week and go to yoga and or Pilates. That's my best release, oh and red wine! A night out with friends is the best tonic.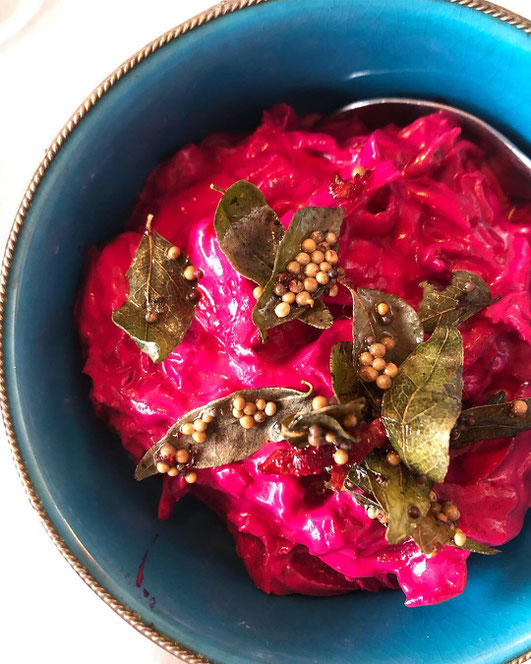 What's next?
Oh so much I hope! I am just launching the next phase — Supper clubs at peoples houses for special occasions. I did my first one last month, which went down a storm and I absolutely loved every minute of it. It was a 3 course Indian feast for 10 people to celebrate a 40th birthday. The feedback was that it was better than Ganapati's. I'll take that!!!!
I'm also launching cookery workshops for children and party food with a difference. No more fish fingers and dinosaur shaped sandwiches, instead, I am offering home-cooked, exciting, more nutritious party boxes. But there will also be a fair few party treats included!
I would then like to start running cookery workshops for parents who are lacking confidence and inspiration when it comes to feeding their families.
A family cookbook is the end goal!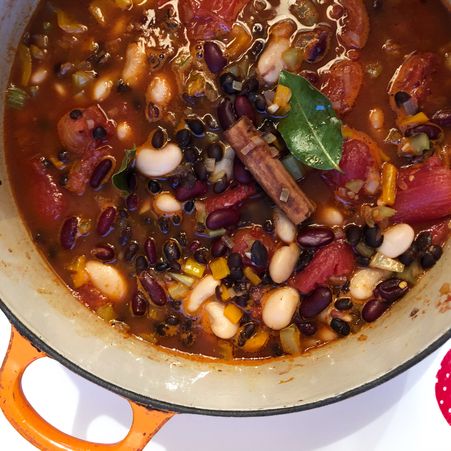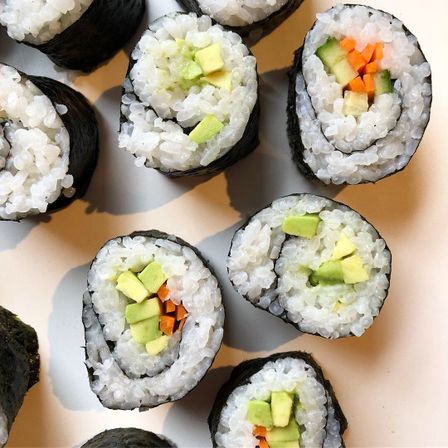 Favourite things to do/places to go in South East London?
---
You can follow Dani on Instagram for some seriously beautiful looking food, and great weekly meal plans and recipes!!
---