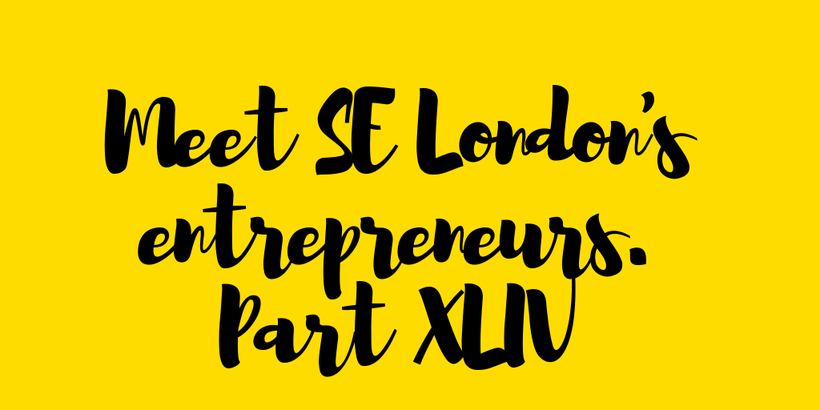 It's party season, and there is no better time to introduce the next entrepreneur to be featured in this series — Maddy Carrick.
Maddy is the founder of Dreamcatcher, a play café and children's party business based in Crystal Palace. Aside from the usual café offerings of good coffee and food, Dreamcatcher also boasts an impressive timetable of activities, and it's great to see so many familiar names on her roster — like Little Folk Sing, Lucy Sparkles and Didi Dance to name a few.
But if it's a venue you are after, you can also hire their party room, or even the entire café (available Saturdays and Sundays only), where food, entertainment and party bags can all be taken care of.
What I love about businesses like Maddie's is that they are crucial when it comes to developing and maintaining a sense of community in an area. Not only are they an important lifeline for young families (especially mothers with very small children), but they are also a platform in which other small businesses can thrive.
A win-win for us all.
So if you have a young family, or have friends with one, make sure Dreamcatcher is on your radar.
Dreamcatcher
Tell us a bit about Dreamcatcher. How did it get started?
I started Dreamcatcher as a side business over ten years ago! At the time I was performing in a sketch comedy group, regularly gigging and performing at the Edinburgh Fringe. Alongside performing comedy, I loved to entertain with children — and set up my own children's entertainment business.
I used to have a little mini-van, and would take Pirate Maddy or Fairy Sparkle to different parties and events. It was great fun and quickly expanded, soon I had more and more Fairy Sparkles popping up at parties. We had a lovely venue in Stoke Newington, and were able to host fun, personal and bespoke birthday parties for children.
My husband and I moved to Brockley, and it was then I decided to uproot the business and start a new base South of the river. The business has now grown into own Dreamcatcher premises with a play café and an additional lovely bright space for children's parties and classes. We're in the heart of the Crystal Palace Triangle, a fantastic community for small businesses.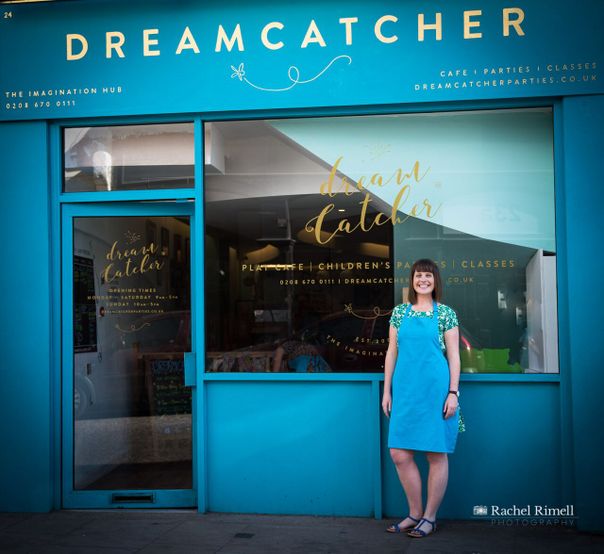 What do you love most about the business?
I just love our customers. When you run your own business — even ten years in — there is still no greater sense of achievement and pride than someone choosing to use and frequent your business. We have seen first steps, met new teeny tinies on their first trip out and seen little ones grow from babies to toddlers to first days at school.
Special memories! I love the sense of community that our little café can bring. Often starting a family in London can mean you're some distance away from immediate family and that close network, it can often be a lonely experience. Our café and classes can often help with meeting new parents and forming new friendships. It's so wonderful to see.
What is the biggest lesson you have learned since starting?
Go with your gut. I can be quite a "yes" person (a trait that I have also learned to love) but at times this has meant be saying yes to things that I've been unsure of or thought were a bad idea from the outset. Usually my gut instinct and first impressions are always correct! And, if something isn't working — change it. It's your business, you can make these changes.
What would you have done differently?
In hindsight I would have loved to have found a premises with a small outdoor area leading from the cafe — hopefully this will be the case for Dreamcatcher 2!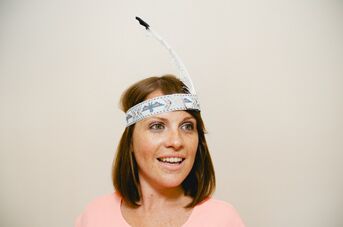 Biggest High. Biggest Low.
The biggest high and biggest low are almost tied up in the same moment, opening the doors to the café in 2017 was thrilling and so rewarding. However, we had a few teething problems which caused many sleepless nights — a very temperamental coffee machine which decided to stop working on day 3. As I said, go with your gut — and if you're not sure about your coffee machine, don't go for it!
Has motherhood changed you as an entrepreneur?
I'm actually expecting my first baby in October! So whilst I'm not a Mum yet, I have changed a bit — namely slowing down slightly! It's easy to plough through 7 days a week, but you're not always giving your best self to the business.
Best advice you were given?
I listened to an interview by Dame Stephanie Smith, and she was talking about how your business should be an "extension of yourself," your business can echo your values, what you find important in life. I really do believe in the power of small business and community, and hope that Dreamcatcher is an extension of this.
How do you switch off?
I still perform comedy improv which is great fun, and a brilliant way to keep that performing bug alive!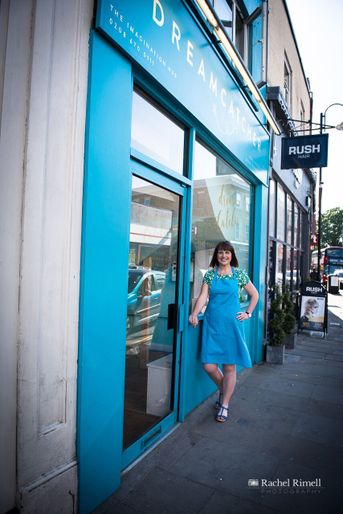 What's next
Well the baby is probably the most immediate next….but I'm always planning and hatching new ideas. I would love to open a second Dreamcatcher in another location and community, and looking at ways to franchise the business. I think it could be a great business opportunity for others in different locations. If I'm honest, I do miss performing, so would love to combine this with the business more, I have a few ideas for kids' TV shows so watch this space!
Favourite things to do/places to go in South East London?
One of my hands-down favourite restaurants is The Gantry in Brockley, I love to go there for birthdays. The customer service is always exceptional, which is something that is really important and valuable to me at Dreamcatcher. The owner Pat welcomes the customers heartily, like they're old friends and for my last birthday when the group was for 13 she insisted on laying a 14th place as she said no-one should start a birthday with the number 13! Brilliant! The food and drink are equally as excellent and delicious.
---