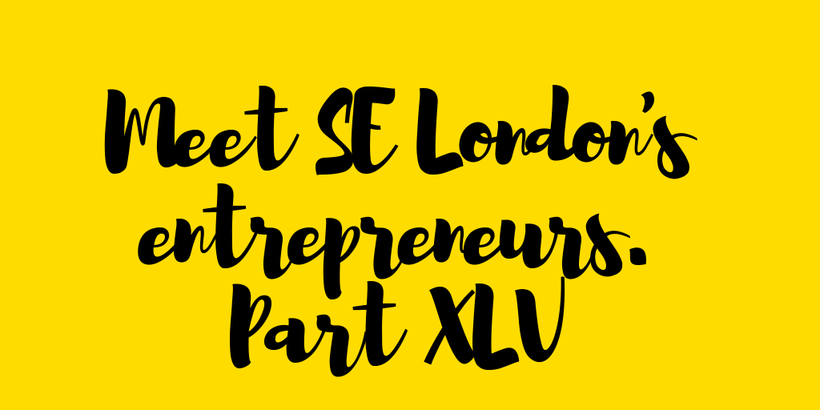 Here we are.  It's the last entrepreneus blog of 2019, and this one is about local independent childrens label Our little Tribe. 
I must admit that I was keen to check Our Little Tribe for personal reasons. You see, as soon as I had my own children, I was aware of how clothes for them became challenging. The speed in which my kids outgrew them, the constant wear and tear — and the expense. It was crazy!
I always bought second-hand items and am lucky to have friends and family that pass on plenty of gorgeous clothes — some hardly ever worn! But the fact is I also like to buy my kids new things. But of course, as soon as I splash out on a special outfit, it tends to get worn only handful of times before it becomes too small, whilst favourite items can soon look tatty due to wear.  And then there is the endless navigating across all the Avengers, Hello Kitties, T-Rex, Unicorns, Mikey Mouse, Fairies and Minecraft figures splattered everywhere.
Unfortunately, I have found that as the kids get older, things don't really get any simpler.
So hurray to Our Little Tribe, a small independent trying to tackle some of these issues head on. Clothes that are meant to be handed down, styles that are gender neutral, with quality that lasts longer than a few months and that are ethically made!!
Before I formally introduce you, I should say that I was sent a couple of items for my kids to road-test which were a resounding success. When I asked what they thought, they said 'soft', 'warm', 'nice colours' and 'I really like it', but the one that stood out was this: 'It was like wearing a soft hug all day.' Do I really need to say more?
Come and read their story.
Our Little Tribe
Tell us a bit about Our Little Tribe. How did it get started?
It all started with a conversation over a glass of wine back in 2017. Having adopted two boys in 2016 Liz was sharing how surprised she was to discover how stereotyped the clothing market was for boys, across colours, and styles, and that it was difficult to find anything that wasn't covered in dinosaurs, sharks, rockets or licenced characters like Spiderman.
With twin girls Maeve admitted she had experienced the same over the years, particularly as her girls got older. There wasn't much available in the pre-tween market that either wasn't too pink and fluffy or too mature.
We both wondered why there weren't more brands out there making clothing that weren't governed by industry set gender stereotypes around colour and pattern. This is where the idea for Our Little Tribe was born.
Could this be something we could create and did we have the credentials to make it a success?
A little bit about us…
Maeve has worked in the clothing production field for many years both for sustainable companies and running her own consultancy. Through this she has developed a deep-set belief in ethical and sustainable clothing.
Liz has made a career out of brand storytelling and marketing, working for some of London's top brands and advertising agencies. Becoming a mother meant she took more of an interest it how and where clothes were made but also more conscious of how throw away kids fashion can be as the kids naturally grow out of clothing.
How do you stand out from other (kids) clothes brand?
Our Clothing is gender neutral, and GOTS certified — not just 'Organic' like many of the other brands on the market. GOTS is a worldwide textile processing standard. They monitor ecological and social criteria, amongst many other factors, that good working conditions and fair wages are provided for their employees. This isn't an accreditation you just buy to stick on your product or labelling — our brand and processes are and will be rigorously assessed on a regular basis.
Being as anti fast fashion as a brand that is selling product can be! We are keen to encourage the recycling of clothing in general and especially our garments. We under pin this ethos with our neck label motto where we encourage the customers who buy our clothing to 'wear, love and pass me on'. We make this possible as garments are gender neutral and can be passed across genders and generations. We have also tested our clothing to ensure its durability so it's stand the test of time and can survive more than on owner.
We'll always have one or more reversible item in every collection allowing two outfits from one hopefully giving the item further longevity of wear.
Going forward we are keen to utilise waste fabric in the factory we work with to make items for future collections using other brands' leftovers.
What do you love most about the business?
That every day is the biggest of adventures (often into the unknown!). Each day brings new challenges and there is never a dull moment. Whether you are problem solving or exploring and refining the fabulous colours for our designs we try to enjoy every part of the processes rather than stressing about what we don't yet know!
What would you have done differently?
Possibly had more money to invest at the outset to have allowed us to create a whole range with bottoms as well as tops. The long term ambition is that you'll be able to buy an 'outift' from our brand. We hope the next collection will bring this to life.
Biggest High. Biggest Low.
High — Opening our first box of clothing from our supplier in India. It was so exciting to finally see our initial ideas and drawings translated into a beautiful soft and real collection.
Low — Realising finally at launch that we don't have enough money left to invest in a huge marketing campaign to now tell people about our brand. That said we are going to use our creativity to spread the word!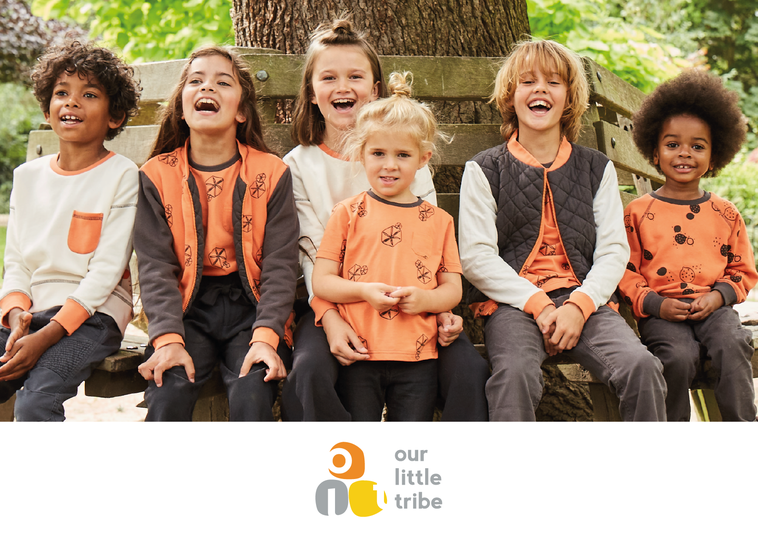 Has motherhood changed you as an entrepreneur?
Liz — My answer to this is less about being a mother and more connected to being a daughter. In 2017 my Mum was suddenly diagnosed out of the blue with a terminal malignant brain tumour. She died exactly 12 months later right in the middle of us conceptualising Our Little Tribe. Something about her passing really spurred me on to be creative, do something I have always wanted to do and give it a go — and to not being scared of failure. I guess is really drilled home to me that life is short, you create your own destiny and sometimes just have to 'go for it'.
Maeve — It was imperative in what we did that our contribution to commerce didn't impact negatively on the planet. Being a Mum means that whatever we consider the environmental impact of the business and how we can reduce that, to leave a better world for our children.

Best advice you were given?
If you don't try, how will you know if you can succeed or not?
How do you switch off?
Liz — Honestly — I find it very hard to switch off, as I know many parents juggling work and a family do. I seem to be in 'always on' mode. But making time for family and friends gives me a release and some downtime from the daily stress of life. Since my Mum left us I try to live in the now and appreciate even the everyday more mundane moments rather than worrying about the future.
Maeve — With difficulty! It's always challenging balancing work and family, but I enjoy spending time with friends and hanging out in all the beautiful local parks in SE London.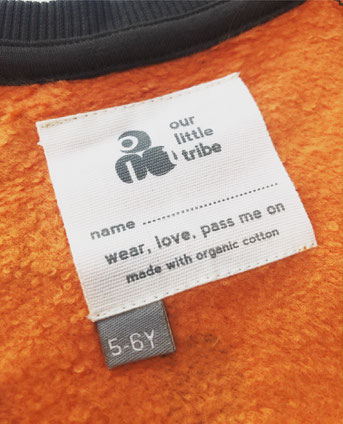 What's next
Hopefully a second collection. We were a little constrained by budget for our initial set of designs. We want to add in a little more 'quirk' to the styles and include some 'bottom half' clothing items in this range to provide whole outfits all with the same credentials.
Favourite things to do/places to go in South East London?
Liz — cycling to and around Dulwich park with my boys (including my husband!) stopping off for cake and coffee at Gails! If we have a kid free night we love popping down to Levan for some yummy dishes and a glass or two of wine.
Maeve — There's just so many! Spending time with family in Peckham Rye or the Horniman Gardens, so many amazing food places around Peckham, eating Ice Cream on Lordship lane…
---