Fact.
Dulwich Park, Peckham Rye, Ruskin Park, Myatts, Mayow, Goose Green, Crystal Palace Park, Burgess Park, Brockwell Park, Hilly Fields, Kelsey Park, Blythe Hill and Ladywell.  There are more of course, but these are the ones I have been to. Why so many I hear you ask? Two reasons:
1) Parks get boring
2) You will be missing out on all the others
Recently, I have ventured further than Dulwich Park & Peckham Rye — trying new fields, playgrounds and gardens. And though I can't possibly cover them all on this post (it's a blog not an essay), I can tell you a little about some of them.
Ladywell Fields
It turns out I parked outside Ladywell fields for an entire year without so much as a glancing at it. To be fair I was dropping off my youngest at his childminder at the time, which meant that my focus was solely on getting out as quickly as possible so I could try and do a day's work in 3 hours. But I digress…
Back to Ladywell. I ignored it. I shouldn't have.
I can't speak highly enough of Ladywell Fields. First of all, it has a river — the Ravesbourne river, which snakes around the grounds. Its banks are accessible to all, which means lots of fun in spotting water boatman and other such insects. There are gorgeous paths, tennis courts, and a lovely bowling green — which when we visited was being used by super friendly people who invited us to sit and watch their match.
There are two great playgrounds, a running track, picnic tables and plenty of flat spaces for toddlers to run around. There is also an entire adventure playground just for 8–16 year olds.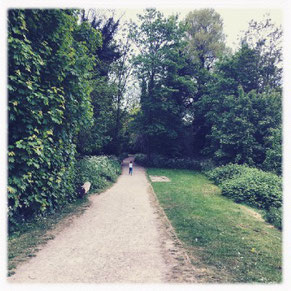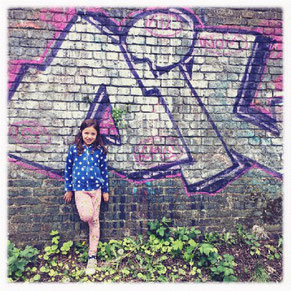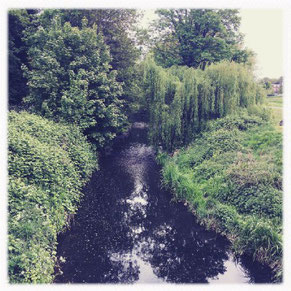 Ladywell is over 1km long, (we didn't manage to see it all in one visit) so take your time exploring. There are birds to spot, and a new boardwalk where you can admire the aluminium sculpture by the British artist Henry Krokatkis, situated in the middle of the river.  It's tranquil and quiet there, and we've already been back.
Make sure you take: scooters and bicycles — the paths are great for them — as well as snacks and a drink. There is a café on one side of the park (The Goodhope cafe) but you might find yourself a little far from it, so the snacks will buy you some time.
Good Hope Cafe is a wonderful charity, committed to creating a safe environment for young people as well as helping with their working lives. Grab a coffee if you can — 10p from every £1 helps young people across Lewisham.
Hilly Fields
Though smaller than Ladywell, it still has plenty to offer. There is a large fenced-in playground with climbing frames, slides, sand pit and tyre swings. There are tennis and basketball courts, a bowling green, cricket pitch and amazing views of the city.
Hilly Fields has a lovely family focused café (Hilly Fields café) with plenty of outside space and an organic and local produce led menu. I loved their great selection of children's books to borrow (not one copy was ripped) as well as paper and pens readily available for a spot of drawing.
They even have their own stones (The Hilly Fields Stones) — a sundial for the park placed to celebrate the millennium. These provided us with almost a whole hour of hide and seek/running around fun.
There is great parking too.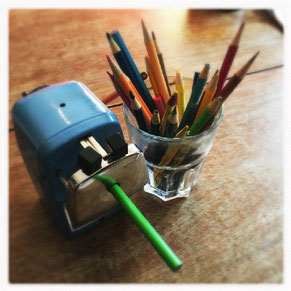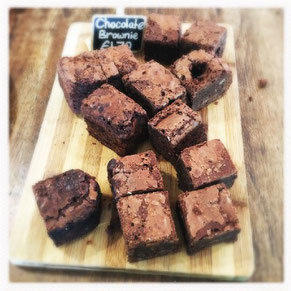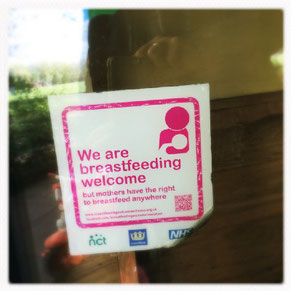 Make sure you take: a coat. Hilly Fields is high (the clue is in the name) and the breeze can be cold — especially in the morning. Bring your camera too — the views are beautiful.
Mayow Park
This might not be my favourite park on the list, but I can't leave it out, because it still has plenty to offer families.
The fenced-in playground is more suited to younger children but the park does have lots of different climbing frames dotted around, as well as a zip wire for older children.
The vast green area in the middle is perfect for picnics and the cricket pitch is well used. There are also tennis courts and a bowling green.
Mayow Park also has its own café, and Brown & Green doesn't disappoint. It has a fantastic kid's menu full of healthy foods and snacks (not a chip on site), as well as plenty of seating inside and out.
Make sure you take: ball games.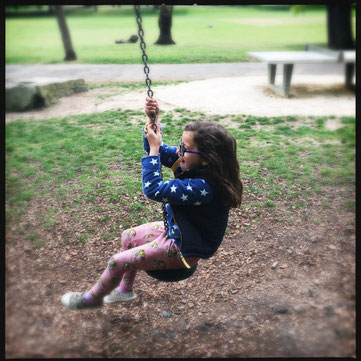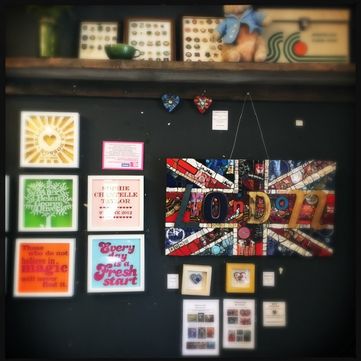 Now, before you can say Brockwell Park, you should know I have kept the parks with water features for a separate post. 
As always, I am keen to share knowledge with other South East Londoners. Have you been to any of the parks I mentioned? Did you like them? Which is your favourite?
Do you know of any others I should visit check it and report back? I am all ears…