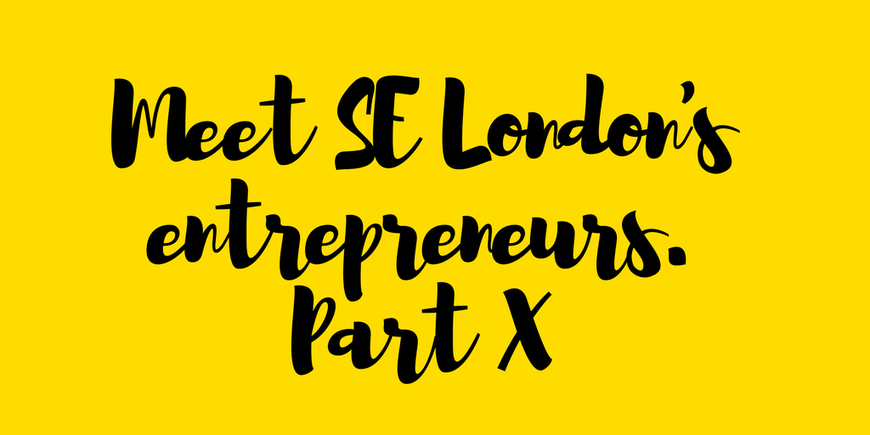 It's fair to say that I noticed Featured in Fifteen straight away. Maybe it was their bright branding, or the fact that they were mums like me, but I took care to keep an eye out on what they were doing early on.
I was also intrigued by their concept — talks from different artists, writers or performers, all fifteen minutes long and all curated around a specific topic. It sounded so simple that I couldn't quite get my head around it! I read about their events, the people they featured, the venue they chose and about them in general. Until this February when they were featuring an artist that I was very interested in meeting — the Fandangoe Kid.
I bought my ticket and went it alone. And it was brilliant — and so much more than I expected!
I loved hearing about the work local artist John Yabrifa was doing, tasting Jaega Wise's craft beers (she is a very impressive woman), listening to music from the hugely talented Marna and of course learning about the story behind Fandangoe Kid's art. It was such a great evening, and only 10 mins away from my front door! My only regret was that my husband was not with me to share the experience.
The rest as they say, is history. So before you go and buy yourselves a ticket (you really should), I have one small piece of advice for you: get two. You will want to talk about the evening afterwards, and it's a lot more fun if you do it with someone that was there with you.
It's my pleasure to introduce you to…
Featured in Fifteen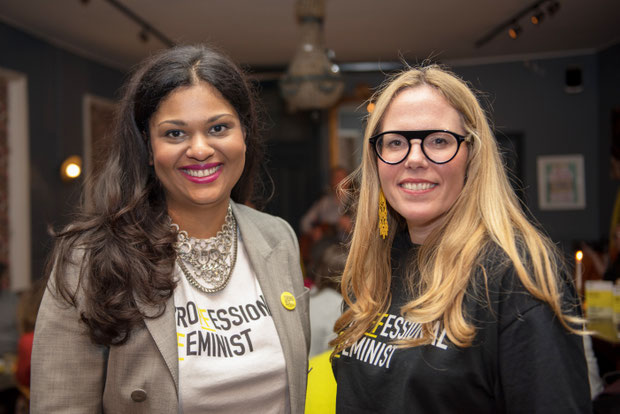 Tell us a bit about Featured in Fifteen — and yourselves!
We are Helen Holden and Maya Weir, the founders of Featured in Fifteen. Local London mums born and bred, we wanted to create a community arts movement that celebrated the FFabulous rich mix of creative talent that we have in our hill and surrounding areas. The FF concept was born around a table (late May 2017) just before school pick up. We sat and thrashed out ideas around 'What would be our perfect night out?' the answer was — an evening of interesting talks from various local curators, a drink with friends and somewhere we didn't have to travel the earth for. We both have a genuine respect for TED talks and so the idea of providing an audience with more than one speaker (with a drink in hand) in a considered time frame (15 minutes) felt like an interesting challenge for us…so that's when Featured in Fifteen came to life.
I love your strapline 'Making London Local', what was the idea behind it?
It started as a call to action. We wanted to make London feel more democratic and accessible to everyone. We know that there is enough creativity in London to fill two cities, but it can feel out of reach for many reasons. Featured in 15 gives our audience the ability to tap into the creativity and inspiration all of London offers on a local level. So the tag line 'Making London Local' always keeps us close to our ethos of celebrating the individuals within our local area and further afield in London.
Who is Featured in Fifteen for?
Our project is for everyone. It's inclusive to all. It's another reason why we were compelled to start it. We didn't feel there was a project that allowed everyone's voice to be heard and every interest to be met. At our last Featured evening on February the 15th, we had a more mature audience than ever before, and this is fantastic to know that our evening is being enjoyed by every age and every demographic.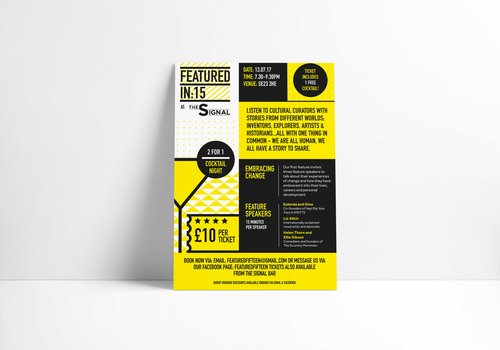 What do you love most about the business?
That our idea is actually enjoyed as much as we enjoy making it happen. We cannot believe that what started as a kitchen table concept has grown with interest in such a short space of time. We both have our own businesses, busy households and yet however hard it is at times to find the time needed for FF we both give it our all.
What is the biggest lesson you have learned since starting out?
I think we both have different answers for this. I (Helen) have learnt that it's okay to be fearful. It's ok to have doubts. It's so important that to grow you have to step outside of your complete comfort zone and I have learnt that having the best co-pilot is essential. I couldn't do this without Maya.
For Me (Maya) it's to trust our gut instincts we just know that a FFeature is going to work or not and our ability to honest with each other is huge; we respect each other's opinion. It truly is a collaborative approach that makes it successful.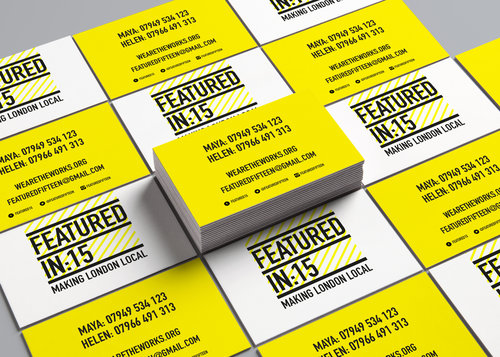 What's next for 2018?
We really hope that we can continue to grow our project to reach more individuals and more communities. We are passionate about young people and hope that we could take our project to schools at colleges. We'd also love some funding. We feel that a lot of our ideas are held back by the lack of funds. Funding is something we really need some help with. So if anyone out there can help us with this we'd totally appreciate your time!
Favourite things to do/places to go in South East London?
We spend a lot of time in Forest hill — we are pretty much in the high street every day as we go to the gym and do a lot of our meetings there together and at the local cafe's — we love the tea pot. We also spend a lot of time at Peckham Levels and get a lot of creative inspiration there.
---
The next Featured in Fifteen event is on April 19th and it's all about Purpose and Power. You can buy tickets online or at the door.