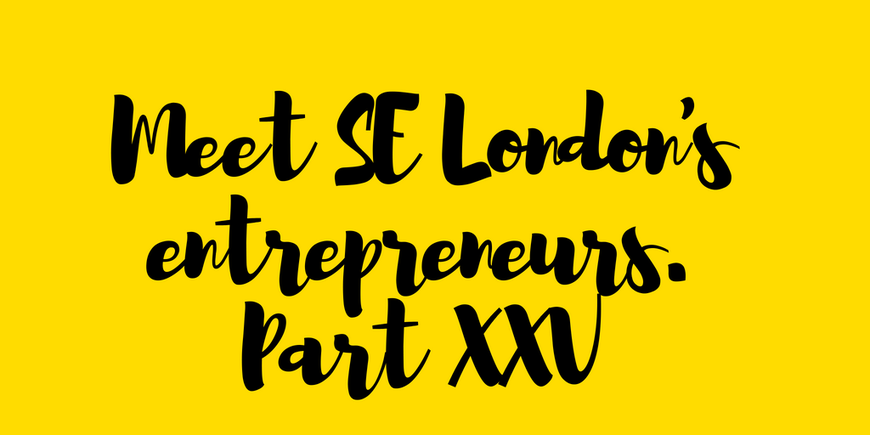 Since I started this series I have come across so much talent in SE London that it has really inspired me to #supportlocal whenever I can. There is a lot on offer locally — venue hire, food, coaching, styling, kid's classes, wellness, fashion, personal grooming, art, branding, upcycling and that's just the ones I know of!
The thing is, the more I look the more talent I find, and the more excited I feel about the area . Surely there is only upside in being surrounded by examples of creativity, drive, guts and passion.
But there is something else about entrepreneur stories that I love: their journey.
I remember when I first met Diane; she was nervous and a little shy. After four children and an interior design background, she decided to go back to what really made her happy — cake decorating — her very first ever job. And just like that, BendyCocoa was born.
I know how hard it is to go back to an early passion, and not just that, but to try and make a living out of it too. So to me, talking to entrepreneurs like Diane feels a bit like a tonic. One that dishes out inspiration and hope to those of us that might still be held back by fear, and those that need just a little extra push.
After all, it's never too late to follow your passion.
BendyCocoa
Tell us a bit about yourself
I have always loved expressing myself through my cakes. I started baking when I left school and my first job was in a bakehouse decorating cakes — it was the best job I ever had.
I went on to have 4 beautiful children and baking was a fun way to keep them entertained. After years of baking for friends and family I decided to stop working and start living.
With previous training as an interior designer and artist I decided to combine my two loves of art and food, creating BendyCocoa as a unique style.
I now describe myself as a cake decorator/artist who loves colour - the brighter and bolder the better!
I love what I do and the happiness my cakes can bring.
The BendyCocoa Cakes & Style
Bright colours have always been intrinsic to my life, so it's only natural for them to manifest into my passion which is baking. I love colours and vibrancy.
When my eldest daughter was small she loved flamingos, I painted her whole bedroom with sunsets, trees, ladybirds and of course the flamingos. Consequently the combination of colours still evoke the same joy I had creating my little girls dream bedroom.
I make Japanese Cake Rolls with a variety of fillings and fruit — each roll is handcrafted with an Indonesian batik design using traditional Japanese ingredients, a fusion of 2 great cultures. It helps having one of my children living in Japan!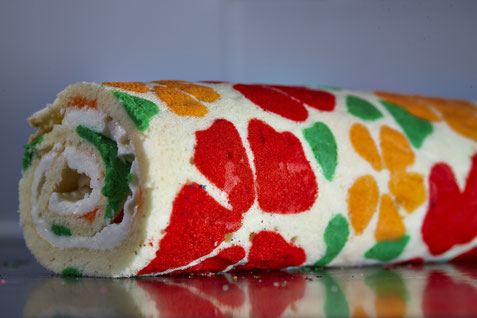 My macarons are made using the French method which gives me fantastic results, each one is hand painted individually, flowers being my speciality.
For my mini cakes I use my favourite vanilla sponge recipe, fondant or chocolate covered. Great for a 'thank you'.
I also make a variety of cookies ranging from chocolate chunk with pistachios and sea salt (another best seller) to rosewater and white chocolate. And of course, the cupcakes — everyone loves a cuppys.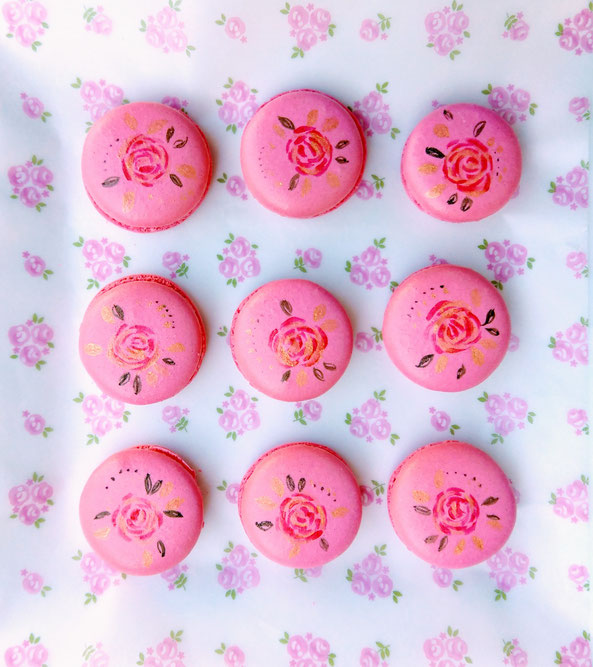 Who is it for?
My clients normally come to me for christenings, weddings and birthdays or just because they enjoy their taste. I do occasionally go to a market but prefer the one to one bespoke.
Special occasions orders are brilliant, as I love seeing the joy on my customers faces when they see their cakes for the first time, and their smile when they taste it.
What do you love most about the business?
The people I meet along the way, it's always a happy occasion when people need me. What a wonderful way to be thought of.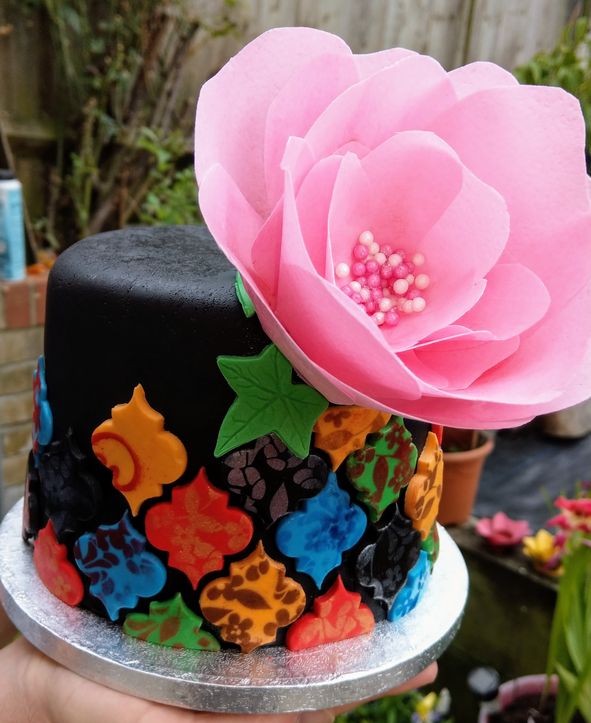 What is the biggest lesson you have learned since starting? Would you do anything differently?
That's a tough one. I've learned to multi task on a whole other level, juggling kids and other commitments. I wouldn't do anything different as I'm in a place where I want to be.
What's next?
More markets and festivals, and taking my cake business to another level. I'm doing the Peckham Festival and branching out into kid's cupcake decorating classes. For November 2018 I will be showcasing at a beautiful bridal shop hosted by You and Your Wedding magazine in Westfield Stratford.
Also, for next year I have been approached to hopefully expand into the larger retail market. Time will tell.
Anything else?
I'm hosting a stall at the Peckham Festival this year on Saturday and Sunday 15th /16th all day. I will be selling gift boxed macarons cupcakes and cookies, as well as holding a free workshop in the Bussey Building (unit 8) for children to create their own cupcake masterpieces using fondant. The children will get to take home their beautiful creations.
I also offer children's cupcake decorating parties where children get to decorate and take home 4 cupcakes in a cake box. They are encoraged to make anything they want for fondant toppers, though I show them how to make any number of little animals and flowers as well as how to make buttercream swirls.
The idea is to allow children to explore art using a different medium, and explore their creative abilities and skills while they learn. Their imagination is their only limit.
I provide all fondant, buttercream, sprinkles, cutout tools, piping bags, rolling pins etc, and host the parties (£30 per child) at the client's home. Every child gets to keep a BendyCocoa apron as a momento of their day. The decorating party is two hours long and I can teach 10 to 20 children per class (minimum age is 3yrs with no upper limit). I also clean up afterwards!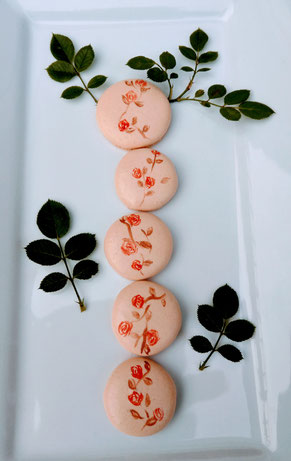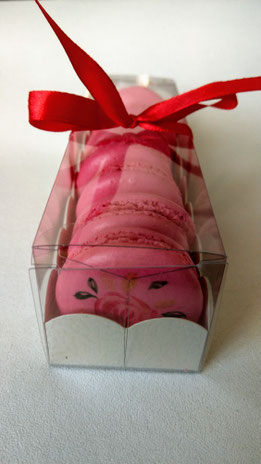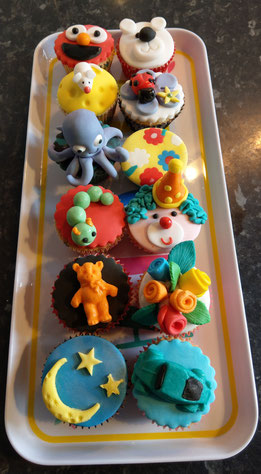 Favourite things to do/places to go in South East London?
Spending time with my family. I love the South Bank; night time is beautiful there's always something to see and do. I love the culture and the feeling of inspiration you get from all the different people, all moulded together.