Since having kids, I am always on the look out for activities for them to try.
And we are lucky there are plenty in SE London. From sensory classes, to French school, dance to storytelling, the choices are pretty varied.
But I noticed that once they are a little older (6+), choices seem to dry up a bit. If your child doesn't like sports or drama, choices quickly become limited, and even harder to fit into existing schedules and routines. So when first came across Sarah and Write Sparks I knew I wanted to give it a go. Being a writer myself, and a children's books enthusiast anything relating to writing and story telling gets my vote. Write Sparks seemed to be about harnessing children's imagination and helping them express it on paper, about encouraging a love of stories, reading and words — regardless of ability and affinity. Classes were at the fab Moon Lane Books, a place that can only add to a child's love of books. It was perfect, and I wanted my children involved.
But I couldn't get the timing and dates to work for us. But then there was a breakthrough: A half term collaboration with another local (Foxglove Forest School) that catered for my children's age! I rushed at the chance to book my kids in. And what an amazing time they had!
I try a lot of kid's activities, and I have never seen my children so excited at pick up before. They were overflowing with stories to tell, about new friends made, stories told, and adventures together. They looked brighter, and so very happy. The joy was infectious — it is a moment I will never forget.
I made sure that Sarah knew how the day affected the kids and I knew I wanted to include her business in this blog. But the truth is I didn't know much else about her, and I enjoyed learning her story first hand. How difficulties can shed light on new (and different) opportunities, and how children can inspire us to try harder and ultimately learn more about ourselves. It's not an easy path to tread, but definitely a rewarding one. Sarah has had a mammoth 2018 and I have no doubt there is more to come.
Enough from me. It's time to introduce you to Sarah Parrott, founder of
Write Sparks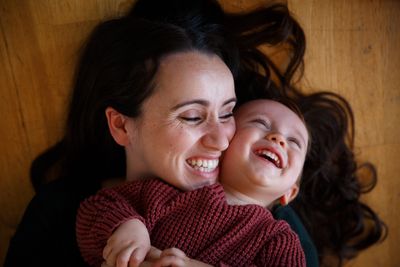 Tell us a bit about Write Sparks. How did it come about?
I started Write Sparks in January 2018, when I was on maternity leave. I had been a teacher for nearly a decade and I was loving my role as English Leader with a focus on improving Writing, my real passion. I had always planned to teach until I retired, but life had other plans for me! Before our baby was born, we knew he wouldn't be well. He was the most beautiful baby but he had a difficult start, and he continues to have complicated health issues. As the new born fog started to clear, it started to become obvious that there was no way that I would be able to return to teaching in school because of the additional needs of my son and the amount of time we spend in hospital.
During one of the seemingly endless night feeds, I realised that there was a way that I could still teach and share my passion for Writing with children and teachers but work around my son's needs. Tapping feverishly into my iPhone Notes in the dark, the plan for Write Sparks started to emerge. Soon after, I developed my midnight plan into reality- I now teach Creative Writing classes and events for children at weekends and in school holidays, when my husband can be home with our son. I also work as a freelance Writing Consultant, offering support for schools and childcare settings and leading INSET training on Writing for Pleasure as half of Moon Sparks, a collaboration with the wonderful Moon Lane Ink, who are working to raise equality and diversity in children's books.
Write Sparks has evolved throughout our first year- I've enjoyed consultancy work in schools, Creative Writing classes for children from 7–14, Messy Mark Making sessions with 1–3 year olds, outdoor Wild Writing camps in collaboration with Foxglove Forest School, working with charities, writing for Laura Hepworth's fabulous art exhibition and consulting for a television advertising campaign. I can't wait to see what comes my way in 2019!
What do you love most about the business?
Since starting Write Sparks, I've loved the challenge of creating and building my brand, developing my website and meeting so many new and interesting people. But mostly, I'm loving teaching on my own terms- I choose my dates, my lessons and my outcomes. I can be as creative as I like with no curriculum constraints and I'm still relishing the lack of meetings, marking and paperwork! It really is the best of teaching!
I'm thrilled that I've found a way of working that works for my family, which allows me to prioritise the care needs of our son. I've worked with fantastic children from across London since April, from 1–14 years old. It was important to me to make sure that everyone was welcome at my classes, so I have advertised as widely as possible and I'm proud that I'm able to offer subsidised and free places for every session I run.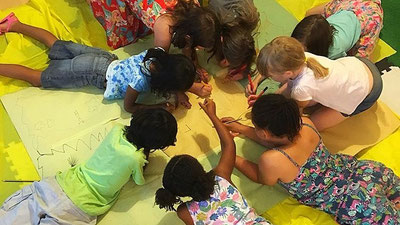 What is the biggest lesson you have learned since starting?
I've learned that my local community is incredible- I've met such wonderful people including so many powerful women in my beloved South East London this year. It's really opened my eyes to the huge range of small businesses flourishing here and I've learned so much from chatting to people and collaborating on exciting projects.
I've also learned that there is another way: a career path doesn't have to look the way you imagined for it to still be successful. I always thought that I would teach in schools until I retired, following the traditional career steps along the way. It's been refreshing, and empowering, to realise that I can create my own path and that I don't need to ask anyone's permission to do things my way!
What would you have done differently?
As Write Sparks was born of necessity, I've been limited by how much I could do in this first year. But, realistically, I think that has worked in my favour, as my natural inclination would be to commit to too much too soon and overwhelm myself. The demands on my time from my son's care and hospital stays have meant that I've had to build the business slowly and make decisions about commitments carefully. It's been fantastic to be able to really focus on the sessions I am able to run and to only agree to work on projects that worked for my business and our family.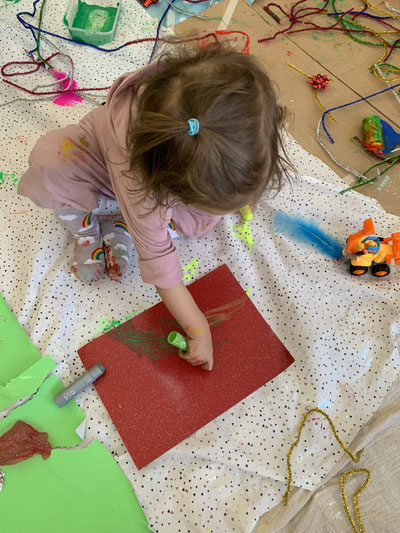 Best advice you were given?
Be brave, but save!
It's important to be brave when starting a business: putting yourself out there, networking, promoting and resigning from regular employment take guts, but it's also essential to be sensible with the finances! Be brave with your decisions, but not silly with your money. Even if you're taking very small amounts in the early days of the business, make sure you save whatever you can and keep accurate records. You'll thank yourself when Self-Assessment time comes round!
How do you switch off?
I love to read, listen to podcasts and swim, but by the end of a day of toddler-wrangling I usually just fall into the pit of mindless Instagram scrolling!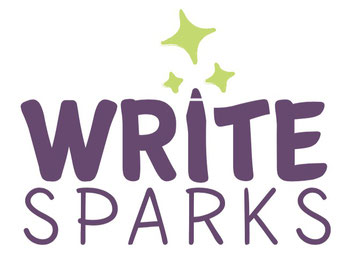 What's next?
It's exciting to look ahead to our first full year of business. I'd like to do more teacher training and consultancy this year. I love sharing approaches and research to support the teaching of Writing and I'm enjoying working with Tamara at Moon Lane Ink to educate teachers on the importance of reading and writing for pleasure, using inclusive and diverse books.
Longer term, as my son gets older and I have time to expand the business, I think I'll be looking to take on a new team member and to expand the number of classes that I'm teaching.
Favourite things to do/places to go in South East London?
As a born and bred South Londoner, it's so difficult to choose! We love our local parks, especially Mayow Park (our favourite haunt with our baby friends), Dulwich Park, Crystal Palace for the dinosaurs and Dulwich Woods for toddler adventures.
The Horniman Museum never fails to entertain us- we've certainly made our money back on our membership through the hours we've spent in the aquarium on rainy days!
Our happy place this year has been the wonderful Moon Lane Books- an exceptional children's bookshop, with the most wonderfully diverse range of books and activities for children, and now for adults too!
Since Joel was tiny, our absolute favourite class has been Nimbletots with the super-talented Becky and her cello. We also adore Foxglove Forest School; Holly is marvellous and her activities make even the most hardened city-dwellers like me discover a love of nature and the outdoors!
South East London is filled to the brim with fabulous places to eat. Café Toscana in Denmark Hill is our favourite escape from King's College Hospital, Tamnag Thai in Crystal Palace is one of the best local special occasion restaurants and our fabulous local Pizzarte on Brockely Rise has fast become a new favourite, along with Hisar in East Dulwich and the Dartmouth Arms in Forest Hill.
Write Sparks is currently running Mini Write Sparks workshops for 1-3 year olds as well as Writing Classes for young writers 9-13. Both are at Moon Lane Books.
Head to the website for more. 
---
---